Rescue Turkey Becomes Guest Of Honor At Friend's Wedding
"During the reception he was wandering from table to table saying 'hi' to everybody."
In November 2016, before Albert the turkey had a name, he was living at a farm that lets people come and select live turkeys to cook for Thanksgiving dinner.
But that wasn't what would happen for Albert.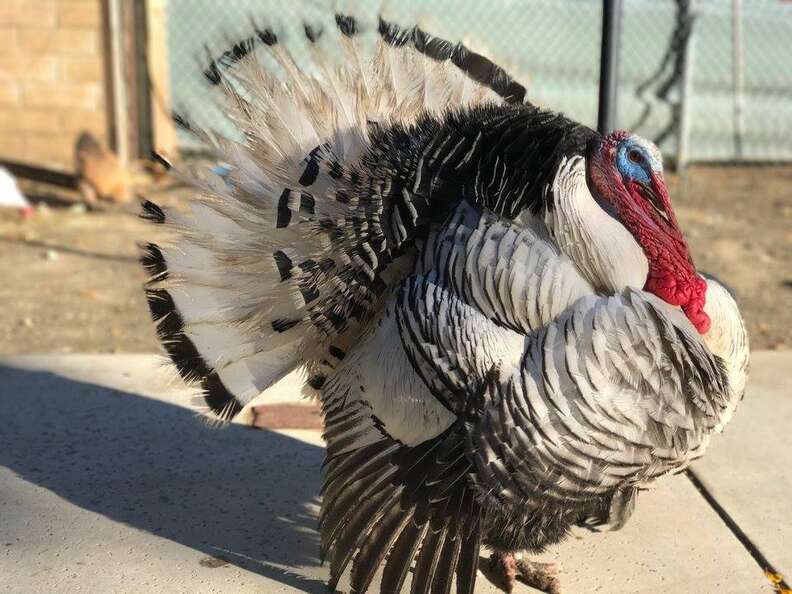 Brant Pinvidic, a television and movie producer who lives in California, started off rescuing dogs years ago. Then he rescued horses. Then, last year, an acquaintance offered him a turkey from that farm. He decided to take two — and save their lives, even though he'd never even met a turkey before. "It was going to be a symbolic gesture," Pinvidic told The Dodo, "you know, for the kids."
So he chose a boy and a girl and brought them home. He named them Albert and Princess. Pinvidic put the two rescue birds in the coop in his yard to let them get used to their new home for about a week.
"It was on Thanksgiving morning that we let them out for the first time," Pinvidic told The Dodo. "Princess went off on her merry business like a normal bird … and Albert just followed me into the house. It was weird."
When Pinvidic knelt down, Albert came over and hopped into his arms.
A month later, Albert essentially invited himself to the family Christmas party.
"We have a very large Christmas party every year," Pinvidic said. "A month after I get this bird, he's at this Christmas party mingling. He's right on the carpet where all the kids are sitting with Santa. He just loves people. That's what he loves more than anything. He just wants to be around somebody."
In March, Pinvidic presided over the marriage of his two friends. Naturally, Albert was involved in the happy affair.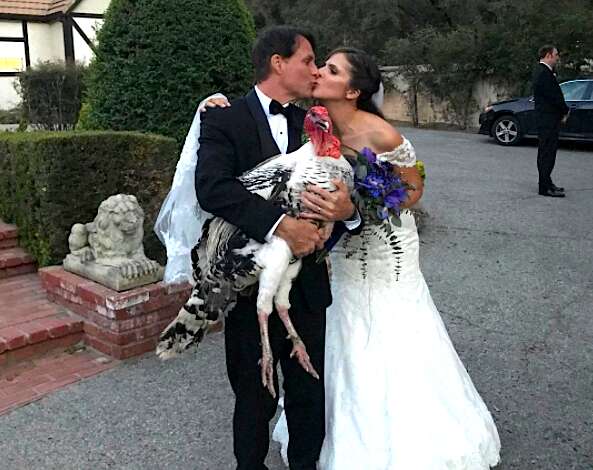 "He was the guest of honor at the wedding," Pinvidic said. His name was even listed in the program, and the wedding photos naturally included Albert. "During the reception he was wandering from table to table saying 'hi' to everybody. He wasn't looking for food. He just wanted attention."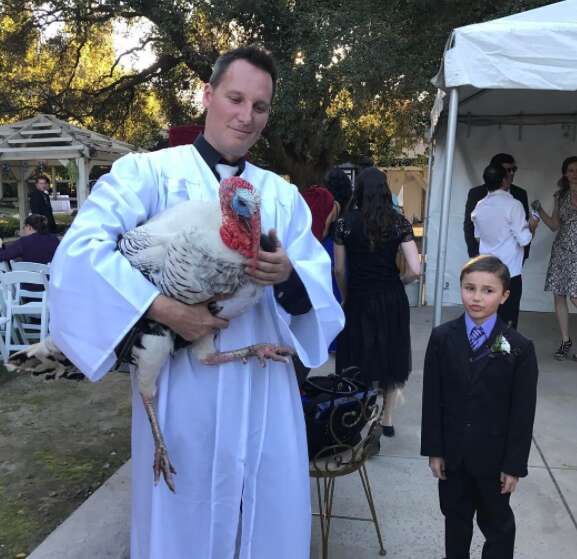 And when it was time for dancing, Albert was on the dance floor.
It hasn't even been a year since Albert came to live with the Pinvidic family, and all the rescue animals at the Pinvidic house — the dogs, cats, horses — are used to him now. Pinvidic even decided to start a whole rescue foundation to help animals in Albert's name: Albert & Friends.
"We take him wherever we're going," Pinvidic said. "And we know when he wants to be picked up and cuddled … He's a complete and total pet. We take him for a walk. He comes to the house, we hang out."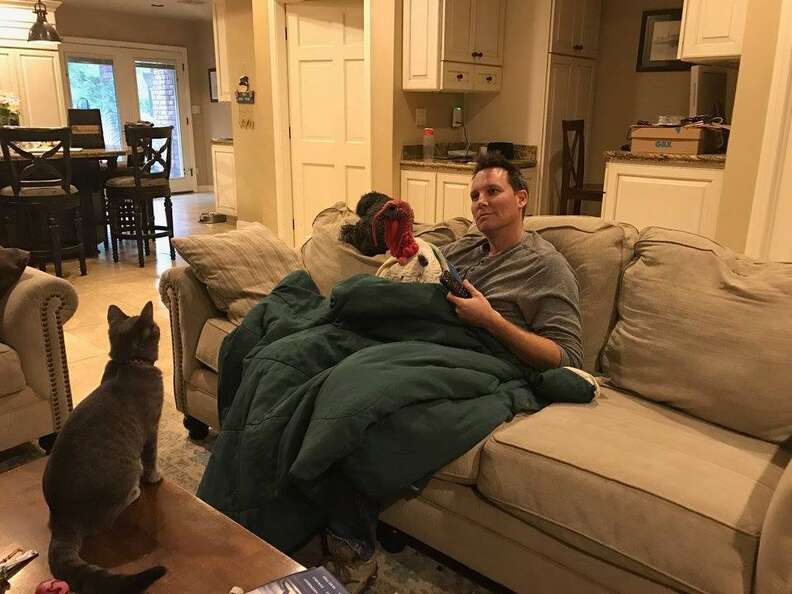 And that little family is growing — Albert just became a dad to two baby turkeys who are very cuddly. "They're just like Albert," Pinvidic said.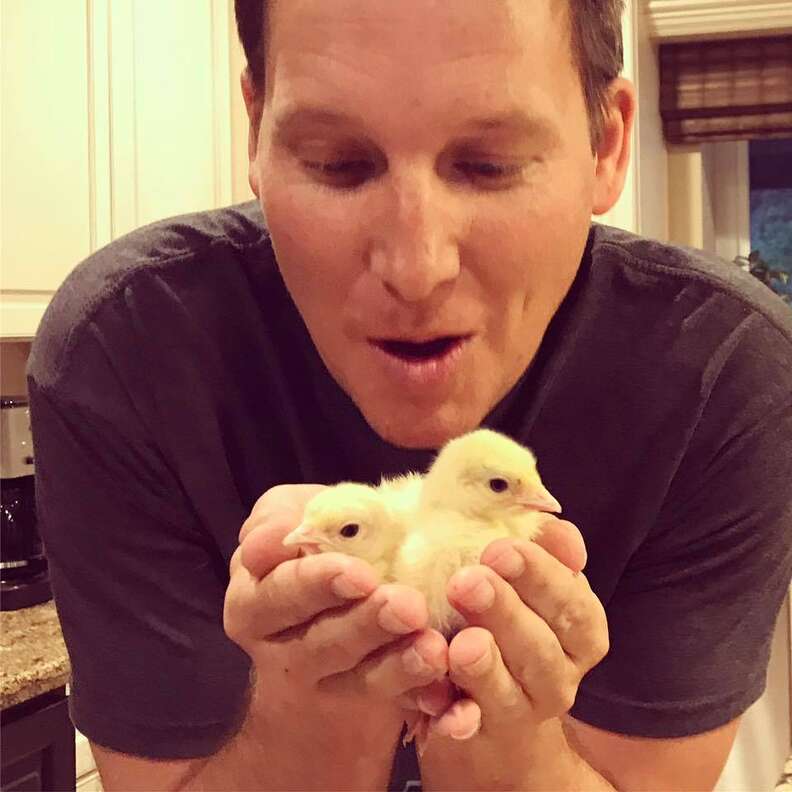 These days, Albert has been hanging out with his human and turkey family by the pool. "We've been doing quite a bit of swimming now that it's summer," Pinvidic said. "He's used to being held and cuddled. That's really all he ever wanted."
"I produce television for a living and I've created dozens and dozens of TV shows," Pinvidic said. "And nothing I've ever done has brought people as much joy and satisfaction as Albert has."
"We obviously don't eat turkey anymore," Pinvidic added.