Rescued Donkeys Fall Completely, Totally In Love
"Cutest couple ever."
This handsome young donkey's name is Charlie Brown.
His life was saved even before he was born, when his pregnant mom was pulled from a "kill lot" in Texas, where unwanted horses and donkeys have one last chance to be auctioned off just before being shipped to slaughter in Canada or Mexico.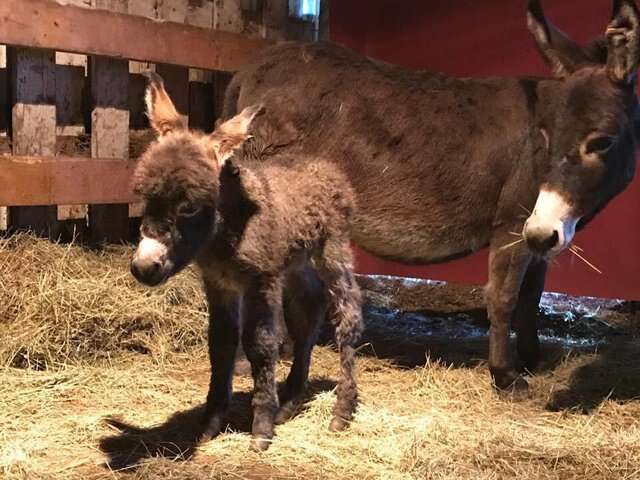 Rescuers from Becky's Hope Horse Rescue (BHHR) in Frisco, Texas, saved Murphy Brown's life just in time. Once she was safe at the sanctuary, she gave birth to Charlie Brown, a healthy baby boy.
What Charlie Brown didn't realize just yet was there was someone already at the sanctuary who would become a very important character in his life.
Macie was another baby donkey who had been born at the sanctuary just like Charlie, after her mom Gracie was saved from the kill lot mere weeks before Charlie arrived.
Unlike Charlie, Macie was very ill when she was first born. For a while, rescuers weren't sure if she would even survive. "It was sad to see such a small donkey so sick," Missy Smith, a volunteer with BHHR, told The Dodo. "But she bounced back."
It wasn't long before Macie met Charlie. "She and Charlie have been together their whole lives so far," Smith said.
Donkeys might have a reputation for being stubborn. But they're also very sweet individuals for whom social interaction is essential.
Snapshots of Charlie and Macie, which look oddly like engagement photos, show just how strong their bond has become.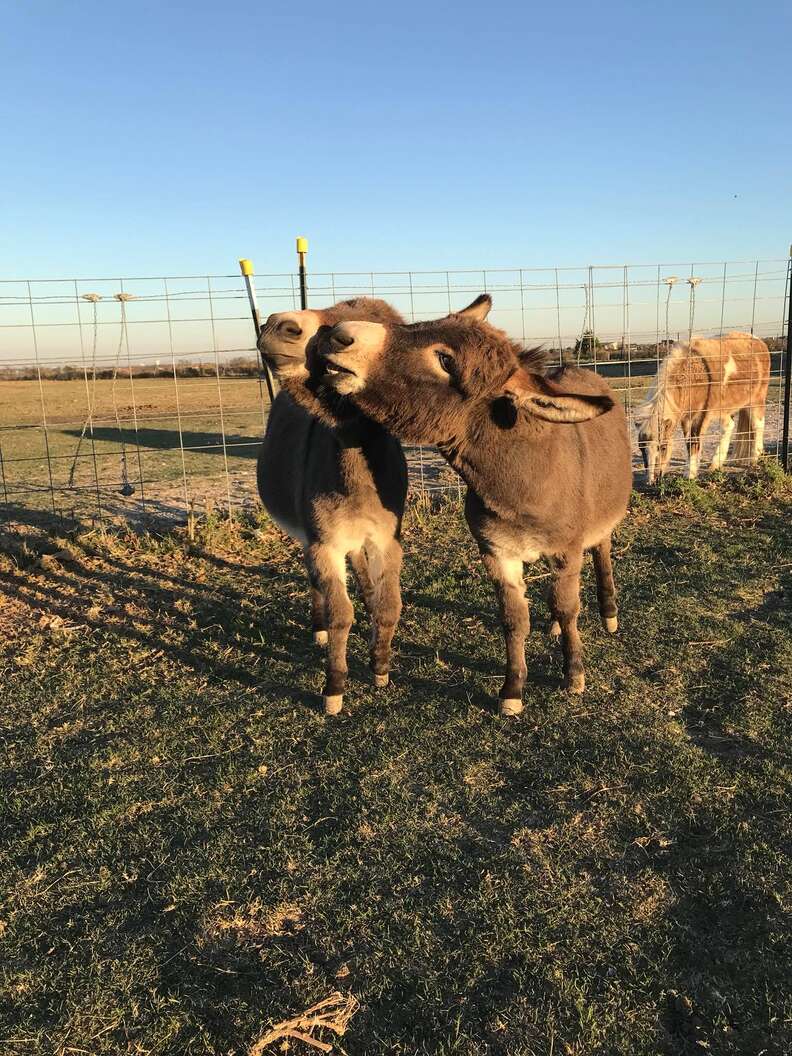 The couple spends all their time playing with each other or grazing beside each other in a large field at the sanctuary.
According to Smith, Macie is "definitely the boss of the relationship ... but he loves it and her. He will follow her everywhere."
"I can't remember a time that I have ever seen them apart," Smith added.
"Cutest couple ever," a commenter rightly observed on Facebook.