Buzz was rescued from his previous home after being found badly malnourished and injured, with a nasty, untreated cut on his back. The 10-year-old potbellied pig had clearly not been cared for very well at all, and staff at the shelter immediately set about trying to get him healthy again.
"Buzz is a lovely gentle lad and to see him today, you wouldn't guess he'd had such a rough start," Serena Garner, an animal care assistant with the RSPCA, said in a press release. "He's such a happy lad now that he is getting regular meals and lots of attention."
The senior pig was rescued in July, and has come so far since then. He's a sweet, playful pig now — and in a lot of ways, he seems to think he's actually a dog.
Buzz absolutely adores running around the yard with staff at the shelter, getting lots of cuddles and scratches, and showing off his favorite, most doglike special skill: his ability to sit.
"He adores a scratch behind the ear," Garner said. "He's also a big show-off; he actually sits on command — as long as he gets a treat as a reward!"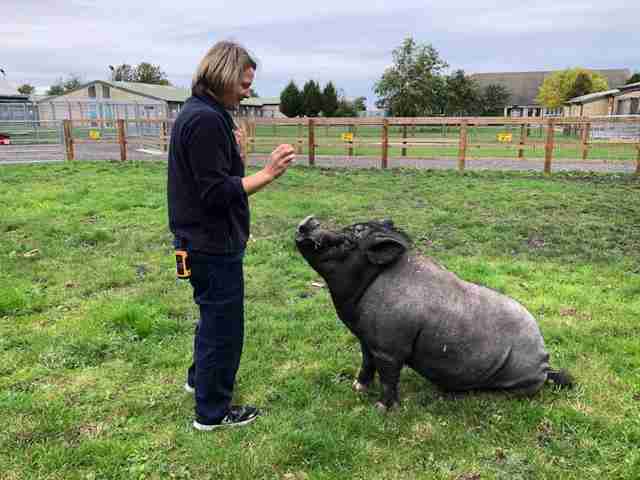 Buzz is an absolute expert at sitting when he's told, and it's probably because he knows when he does, he's going to get something delicious to snack on. In his former home, Buzz never had enough to eat, and now he loves to eat every chance he gets …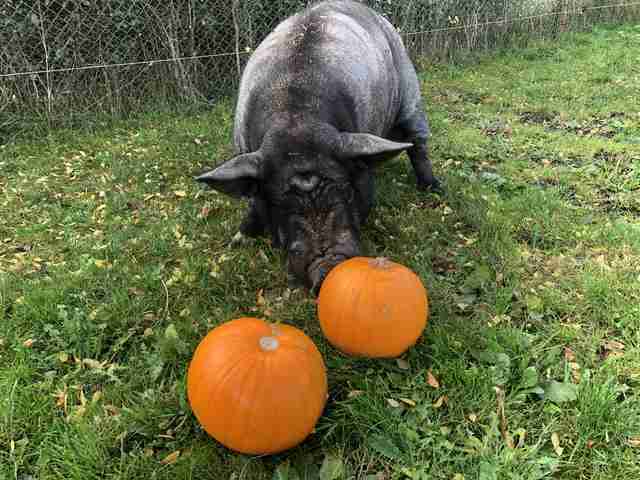 … and has recently discovered his new favorite snack: pumpkins.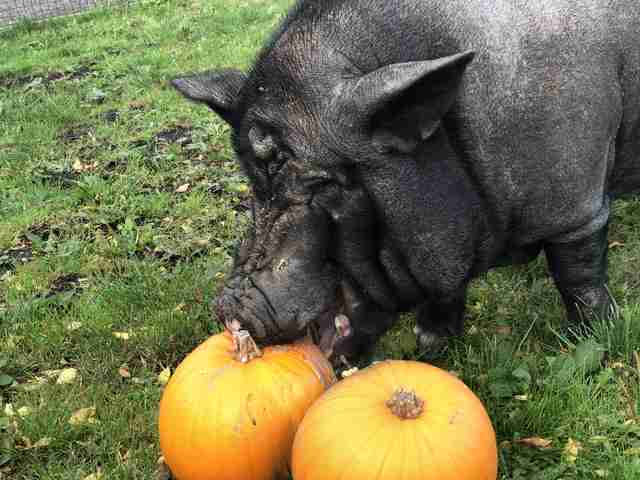 Buzz's personality is much more like that of a dog than a huge pig, and he's looking for a new home where he'll get tons of love and attention, with people who understand how to care for him — and who realize how special he is.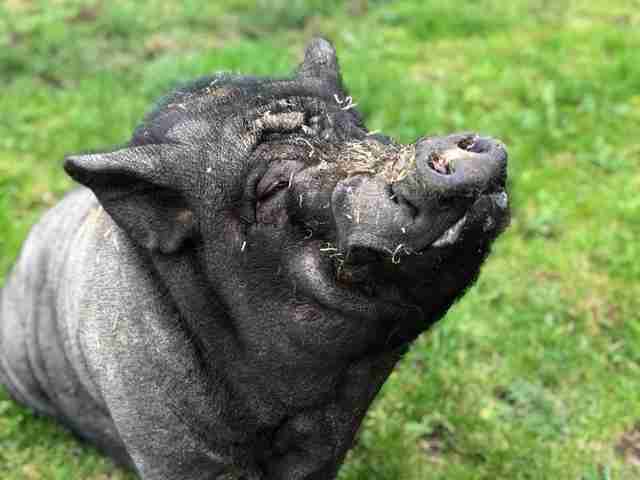 "Buzz is a gentle boy so is looking for a comfy, knowledgeable home where he will be loved and cherished for the rest of his days," Garner said.