Potbellied Pig Finds His Soulmate — In A Chicken
"They love each other."
This earnest-looking individual is a potbellied pig named Arnold.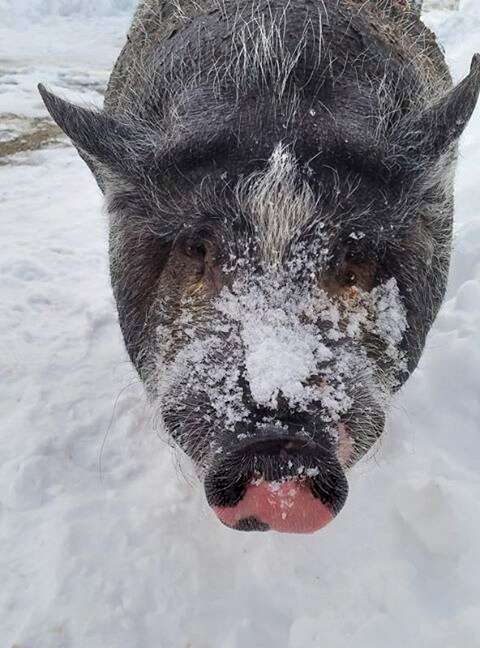 Arnold is just 7 years old. And, as is the case with many pet pigs, he has gone through a lot of change in his life.
"Arnold has had three previous homes besides the one he is currently in," Jenny Nichols, executive director at Cottontail Cottage Animal Sanctuary in Maine, told The Dodo.
Pet pigs often wind up homeless or neglected once people realize that they are super smart animals who require a lot of time and attention.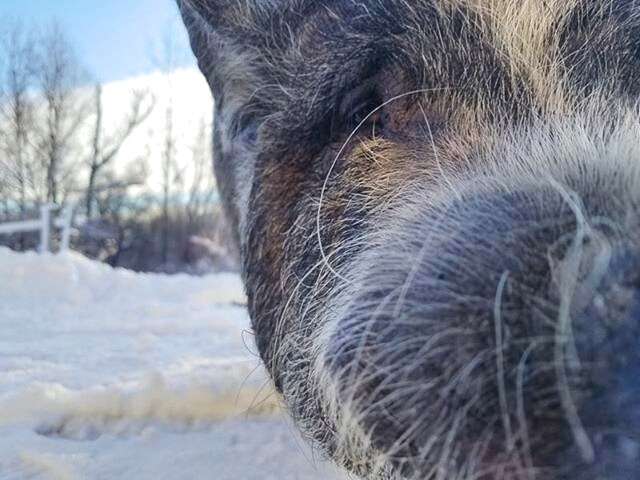 Thankfully, in Arnold's case, there's been one thing in his life that's been a source of constant comfort — at least in recent memory.
Meet Sammie, Arnold's pet hen.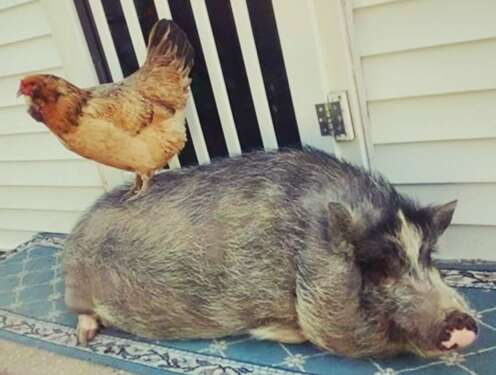 Arnold and Sammie bonded at Arnold's current home.
Because Arnold can't see very well, Sammie helps to make him feel calm. Sammie standing on Arnold's back isn't only adorable — it's one way the pair feel connected.
Once again, though, Arnold is being given up by his current family. That's how Nichols got involved with the bonded duo.
"We have been asked by their owners if they could surrender them here to us," Nichols explained. "We have said yes, but the barn has to be built first."
The cross-species friendship made Nichols instantly fall in love with the sanctuary's future residents.
"I nearly died when I saw the pictures," Nichols said. "They hang out together and even sleep together. They are best friends."
Determined to keep the pair together, Nichols started a campaign to build the barn as quickly as possible so that some stability could be lent to Arnold and Sammie's friendship.
It's hard to know if Arnold realizes there's something exciting on the horizon for him and his friend — but he certainly seems like he's smiling again.
In a true labor of love, the people at the sanctuary are rushing to raise the funds to build the barn in just two months.
"Arnold and Sammie need to come here," Nichols said. "They love each other."