The Tour of Poland, a bike race that attracts professional cyclists all over the world, took place this week — and it featured a pony.
It was the penultimate day of the race, Thursday, when the pony just started galloping alongside the cyclists.
Cycling Hub TV tweeted a video of the pony, calling him, in a stroke of punning genius, Pony Gallopin. (There is a professional French cyclist named Tony Gallopin.)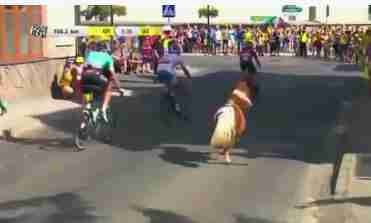 Pro Cycling Stats even made a little profile page for the pony.
While it wasn't totally clear where the pony came from, he soon dropped out of the race, galloping off to the side.