Pigs Who Lived In Stall With Poop And Mud Can't Believe Their New Lives
"They had their heads on each other's backs in order not to drown when they went to sleep."
The narrow stall was filled with murky rainwater and waste — and four terrified pigs were trapped inside.
"The owner claimed that he was paying someone to go and check in on the animals, but based on the conditions that they were found in and by the conditions of their bodies, that was not true," Todd Friedman, founder of Arthur's Acres Animal Sanctuary, a new refuge in New York's Hudson Valley, told The Dodo.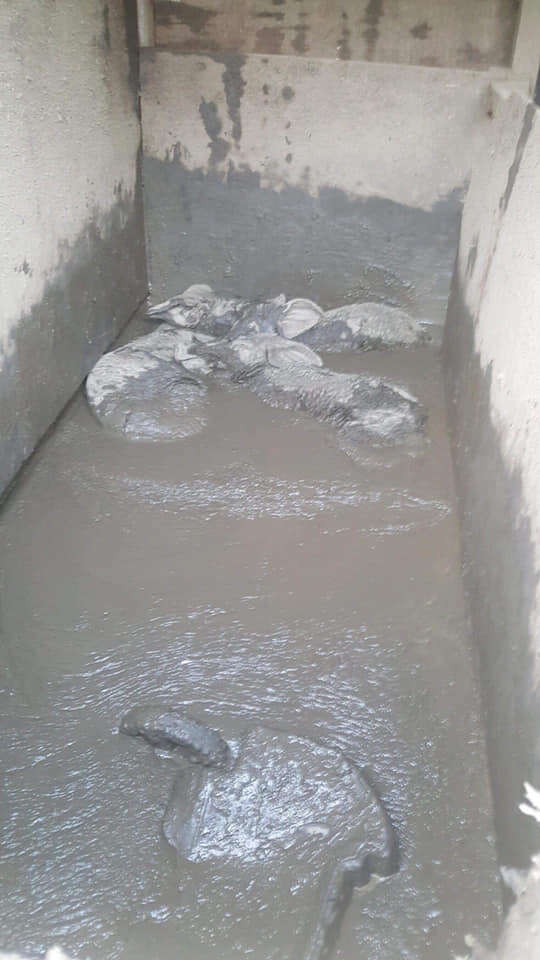 Not only was their stall filled with filthy liquid, but the pigs had no food or fresh water, and no way out of the horrid stall.
"They had their heads on each other's backs in order not to drown when they went to sleep," Friedman said. "It was a really, really bad situation."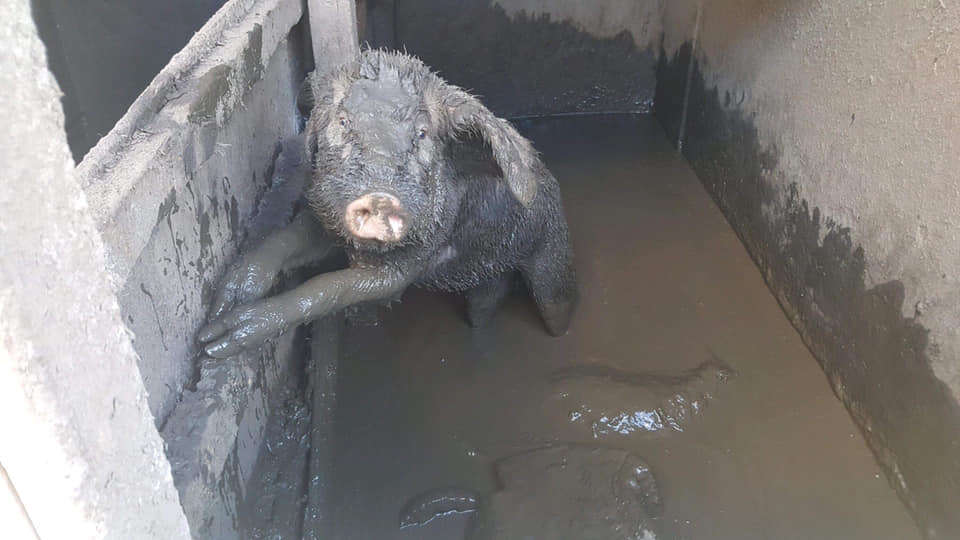 "I've been in rescue for over four years, and I've never seen anything even close to this," Friedman added. "They were completely emaciated. Their spines were just popping out. From the pictures, everyone thought they were dead."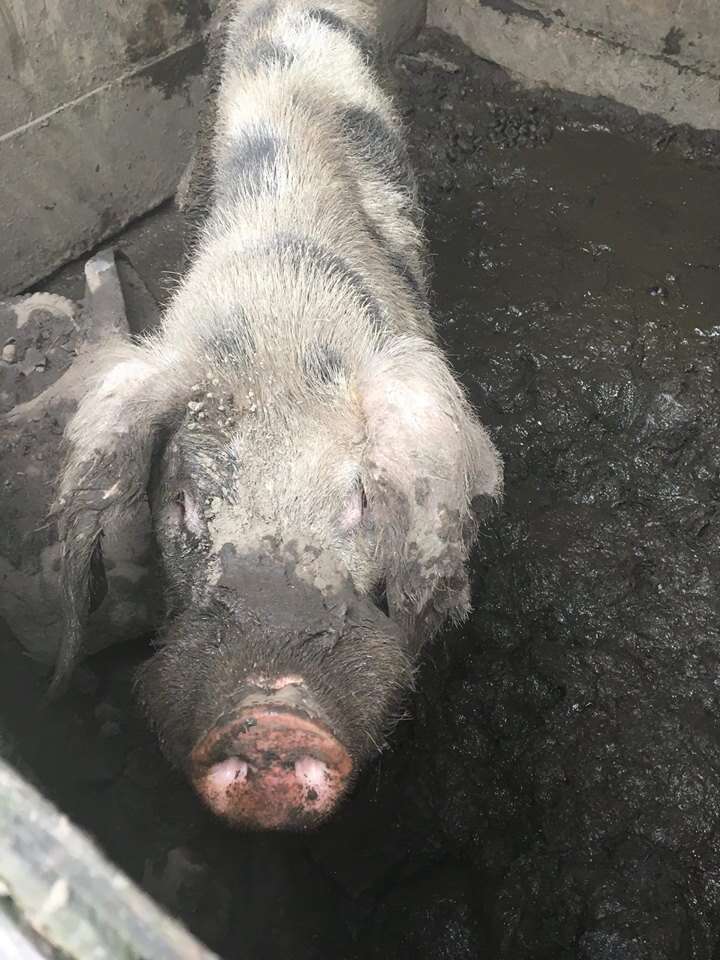 The pigs could have certainly died if they'd been left in the stall any longer. But in early October, a caring neighbor discovered them and immediately contacted the SPCA, which seized the animals from the property. After that, Southern NY Pig Rescue briefly took the animals into its care before the three female pigs — now named Katniss, Rue and Prim — were transferred to Arthur's Acres Animal Sanctuary.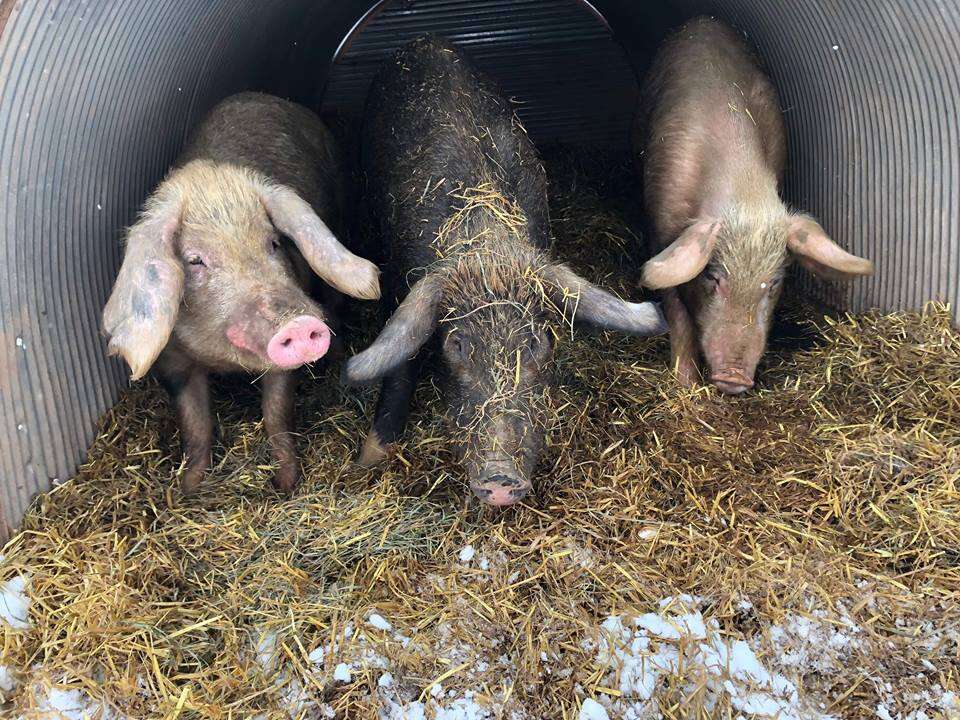 Friedman and the Arthur's Acres team are doing everything they can to help Katniss, Rue and Prim get healthy and strong — but they can't seem to convince them that they're not going to go hungry again.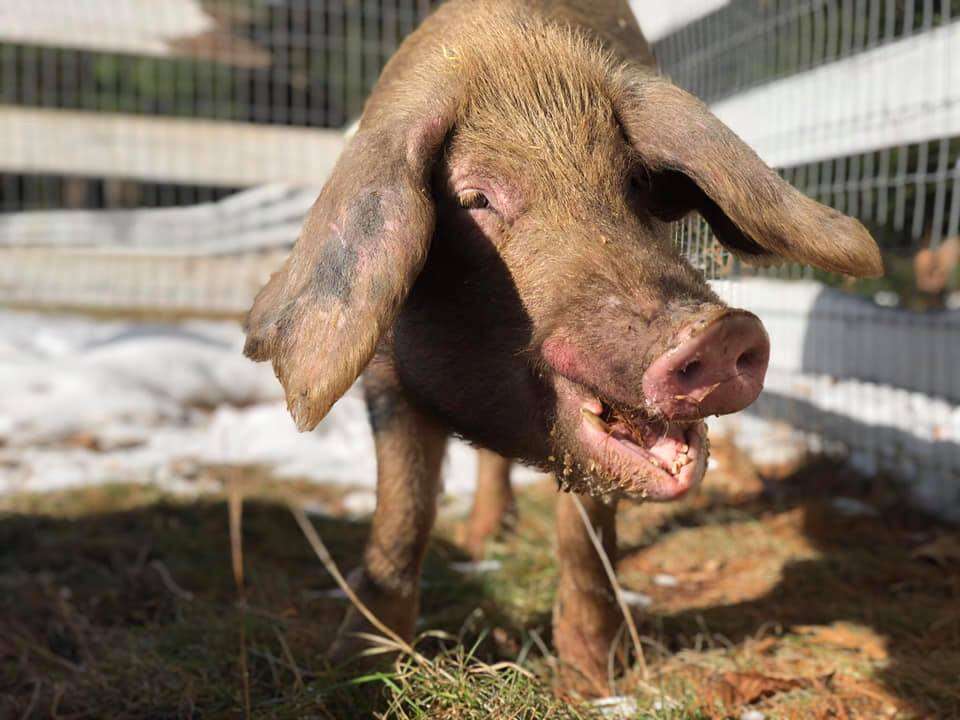 "They're always ravenous, and they shouldn't be ravenous, because they just ate a couple hours before that," Friedman said. "They get pumpkins during the day, they get grain at night, grain in the morning, and they get peanuts and grain and treat balls during the day. But when you go to feed them, they don't seem to know when their next meal is coming."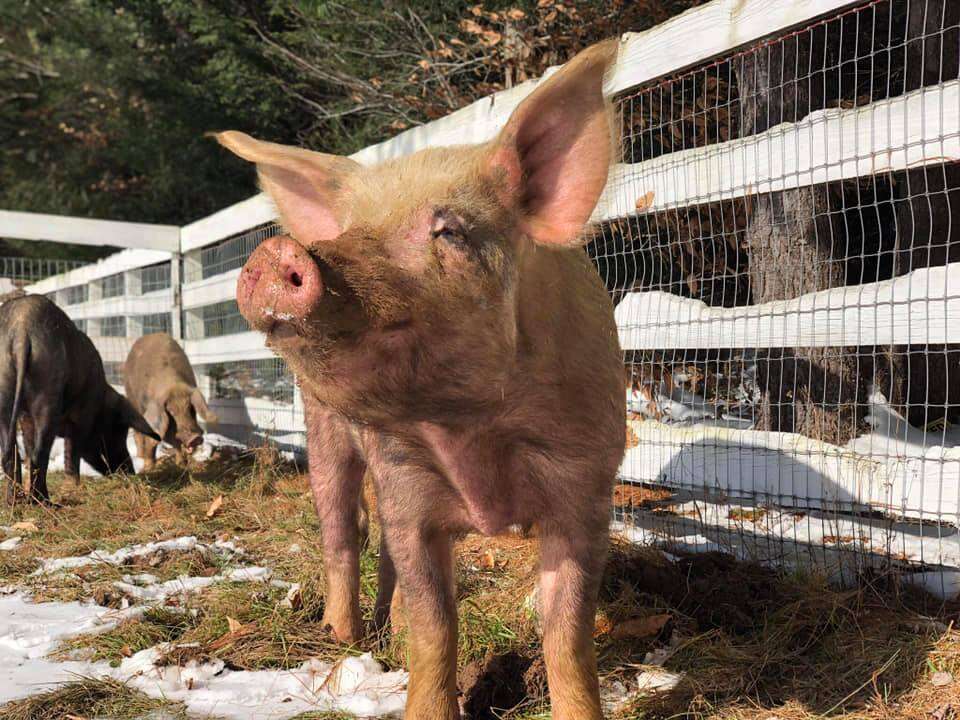 It also took the pigs a little while to get used to affection.
"They were definitely standoffish," Friedman said. "They were never angry or aggressive at all, but they were not understanding a pet or a scratch or a belly rub. At first, there was confusion, like, 'Why are you touching me?'"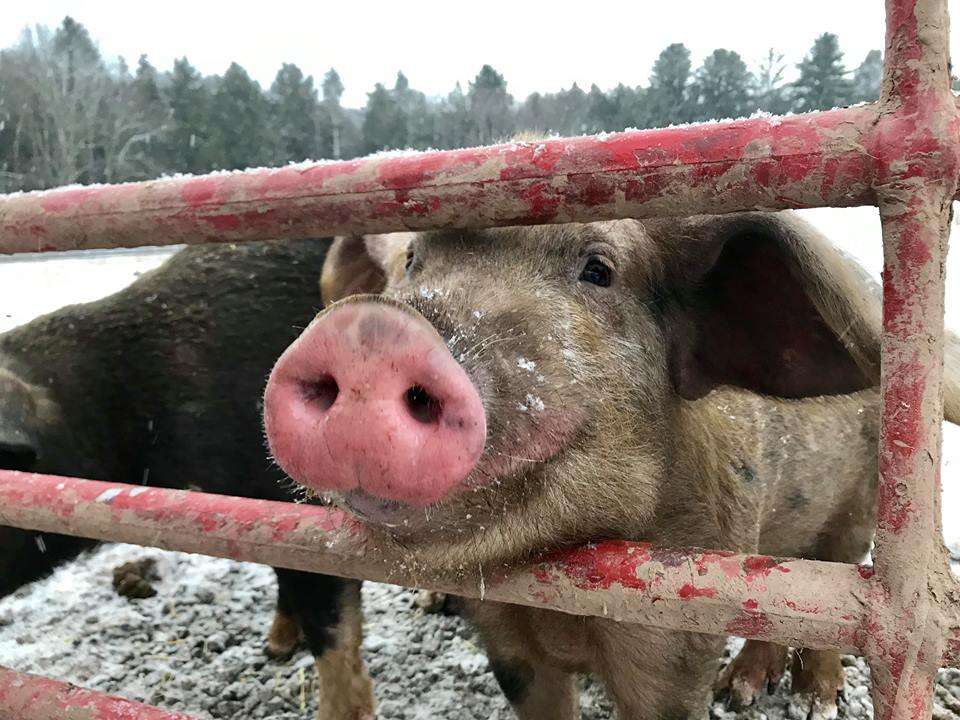 But the pigs learned to appreciate the pats and rubs they got from Friedman and the volunteers, and even seek out affection on their own.
"They're just goofy, fun-loving pigs — and smart," Friedman said. "They follow me wherever I go. I walk every day in the pasture, and they're right at the back of me, just trotting along. They're very happy-go-lucky, which is amazing coming from the situation where they came from."
Katniss, Rue and Prim have lived through quite the ordeal, but they're learning to trust people again — and Friedman has promised the three pigs that they'll be safe and loved for the rest of their lives.
"My goal was to take animals from awful situations and make sure that I make up for that every single day, so they don't suffer ever again," Friedman said. "I need to make sure that I make up for every minute that they were in the water."