Pig Saved From Testing Lab Is So Happy To Find People Who Love Her
"She lays on her side and asks for belly scratches. She's just amazing."
The 4-month-old piglet had come from a laboratory, and it looked like she'd suffered through a huge amount of pain. The light pink skin of her back had been scorched, leaving 18 burn marks in three neat rows.
But now, thanks to a few passionate animal lovers, the piglet, named Alba, is getting to roll around in the green grass of an animal sanctuary, make friends with other rescued animals and enjoy everything life has to offer.
"She spent eight weeks being tested on, from 1 week old to 8 weeks old," Caitlin Cimini, founder of Rancho Relaxo, the sanctuary where Alba currently lives, told The Dodo. "She was burn-tested on."
However, Cimini isn't able to reveal any further details about where Alba came from.
"When you agree to take an animal from these laboratories, you're basically agreeing to nondisclosure," Cimini said. "I'm not allowed to say what kind of product [was tested], whether it was a cleaning product or medical-based. I'm not even allowed to say what state she came from."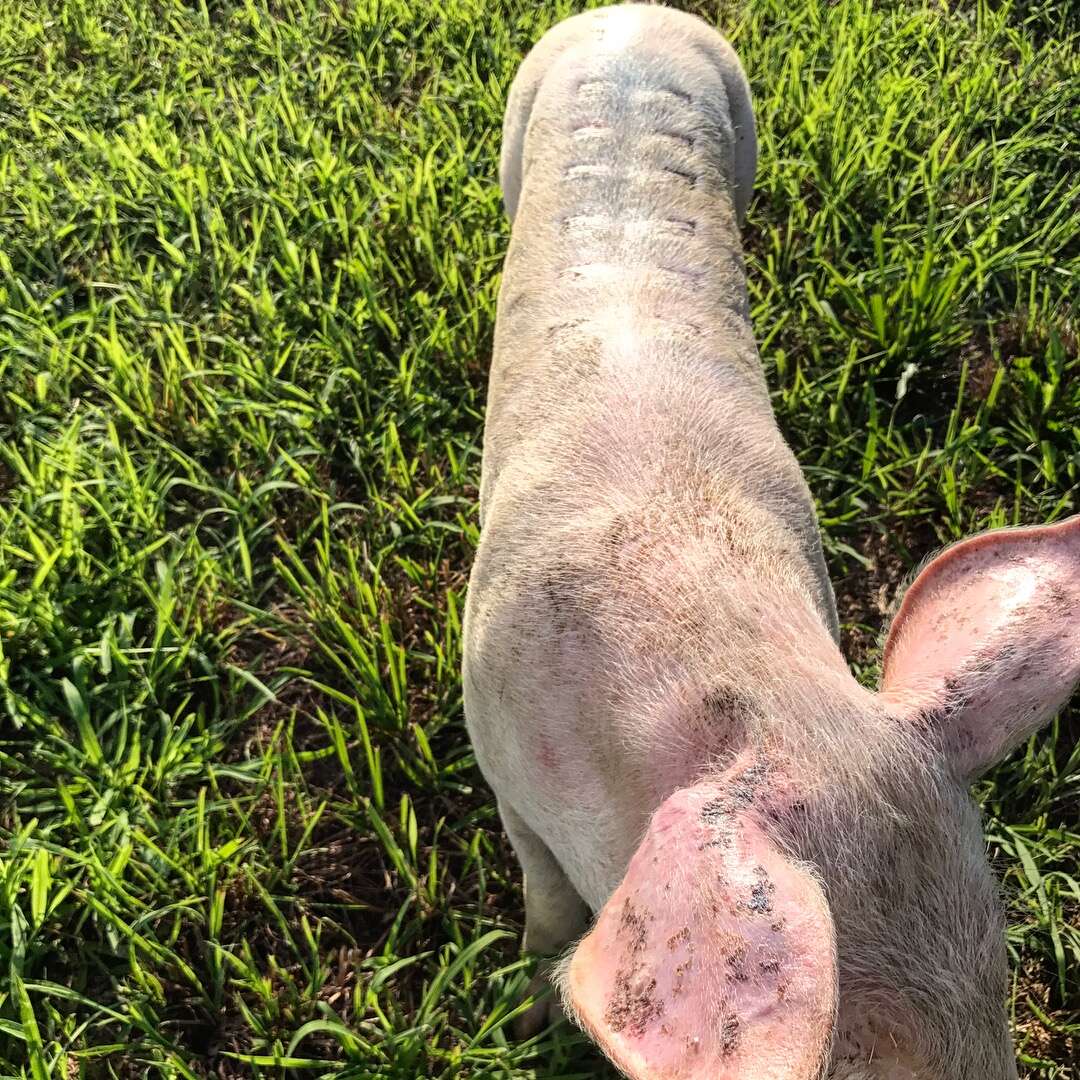 It's lucky that Alba was released at all, Cimini explained. Most animals are euthanized after being used as test subjects. In fact, it's Cimini's understanding that there were two other pigs who'd been tested alongside Alba — but they were put down when the tests were finished.
But someone had taken a fancy to Alba, and they arranged for her to be released.
"Alba had a shining personality," Cimini said. "She was extra loving, extra wanting of people's affection, and the lab kind of agreed to releasing her to live her life to the fullest. But normally that's not the practice. It's very, very rare."
Alba initially spent about four weeks at the home of a young woman named Kristen, who took Alba to the vet and got her spayed and vaccinated. Then Kristen and another woman, named Janice, organized for Alba to move to Rancho Relaxo, which would become her permanent home.
After everything Alba had been through, Cimini expected Alba to be traumatized when she arrived at the sanctuary. But Alba was the exact opposite.
"If she did have trauma, you would never know it," Cimini said. "Her personality is just unbelievable. She's so loving, and still so trusting of people."
Alba's physical scars, however, will never disappear.
"I've rubbed coconut oil on them, and we're hoping for her scars to maybe diminish a little bit, but they'll never really go away," Cimini said.
Alba has only been at Rancho Relaxo for about a week, but she's already making lots of friends.
"The dogs love her, and she loves the dogs," Cimini said. "She loves all of our caretakers."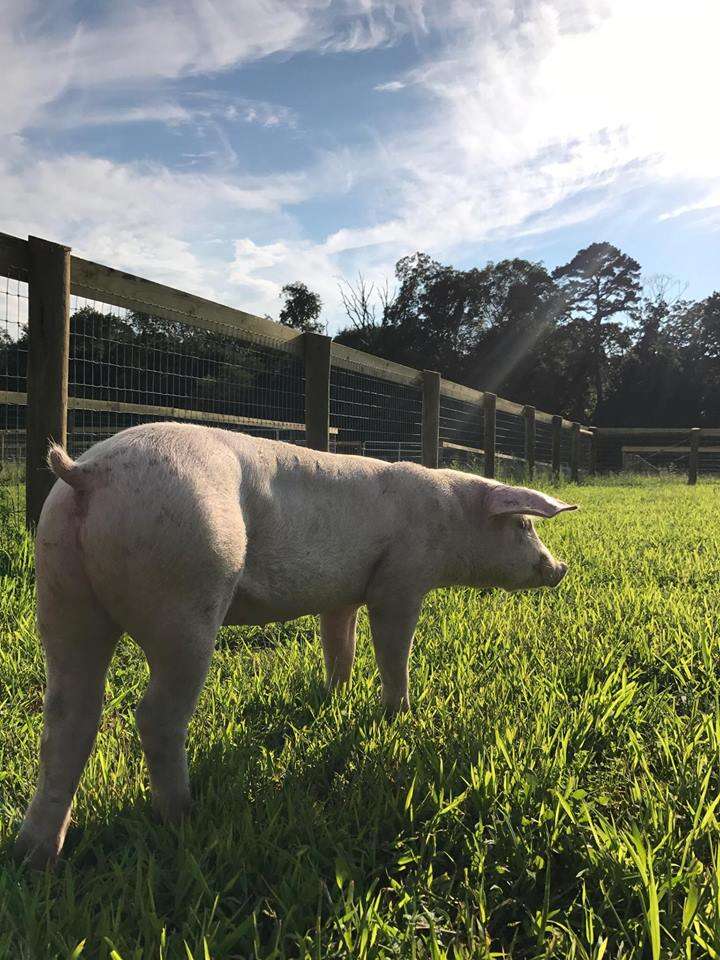 The other pigs, however, are taking a little more time to warm to Alba.
"She'd met three of the pigs who live at our sanctuary — Elmer, Martha and Linda," Cimini said. "She's gotten along great with Elmer, the little male potbellied pig, but Martha and Linda have been a little bit snooty. They're like, 'Who's this girl?'"
But Cimini is sure that Alba's kindhearted nature will eventually win them over.
"Her personality is so powerful, but so soft," Cimini said. "She lays on her side and asks for belly scratches. She's just amazing."
While Alba will get to live out her days at the sanctuary, other animals used in laboratories aren't so lucky. It's estimated that 115 million animals are used in experiments each year around the world. In 2016, the U.S. tested on nearly a million animals in both public and private institutions, including about 50,000 pigs, according to the USDA.
Cimini would love to rescue more animals from testing labs, but for now, she's focusing on helping Alba get the most out of her newfound freedom.
"She's obviously very, very excited about her new life — she won't stop rooting, which is what pigs love to do so much," Cimini added. "I just hope that she continues to get more comfortable and forgets about everything else."