Pet Pig Was Bought As A Baby — And Was Found Like This 11 Years Later
Her hooves were so long that she couldn't walk without crying — but now she looks completely different and is falling in love with her new family.
A pig who was shut away in a barn for 11 years is finally learning what it feels like to get belly rubs from someone who loves her.
Her name was Hannah, but since she arrived at Happy Tails Farm Sanctuary in Kingston, Ontario, this week, she's been renamed Anna, to signal the huge positive change in her life.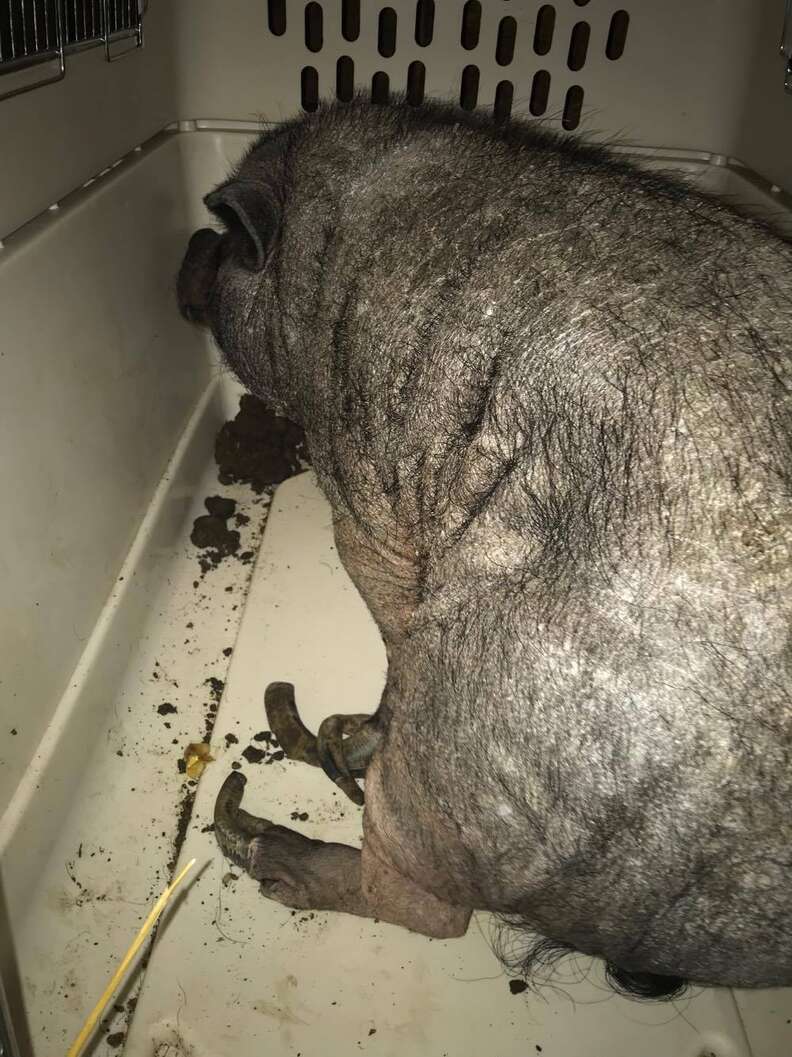 Carla Reilly Moore, who founded the sanctuary with her husband, received a call recently from Ralphy's Retreat Sanctuary, an organization that rescues potbellied pigs, about the pig formerly known as Hannah. She ended up at the Sarnia Humane Society after her owners were caught and charged with neglecting her. But because she was a senior pig, she had little chance of finding a new home.
"This poor pig had been purchased as a baby and then put in a barn," Moore told The Dodo. "She sat in that barn for 11 years."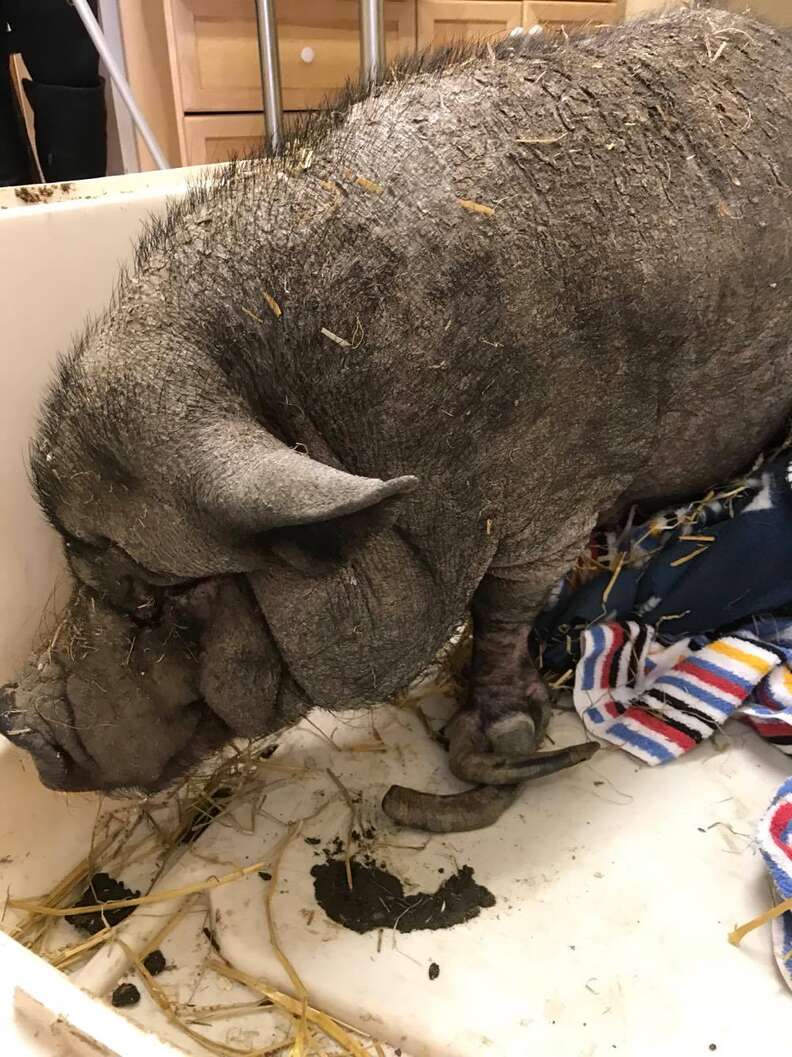 So Moore did what so few others would — she adopted Anna, regardless of her extensive medical needs and the questionable amount of time she has left in her life. This week, Anna arrived at the sanctuary that is now her forever home, however long forever ends up being.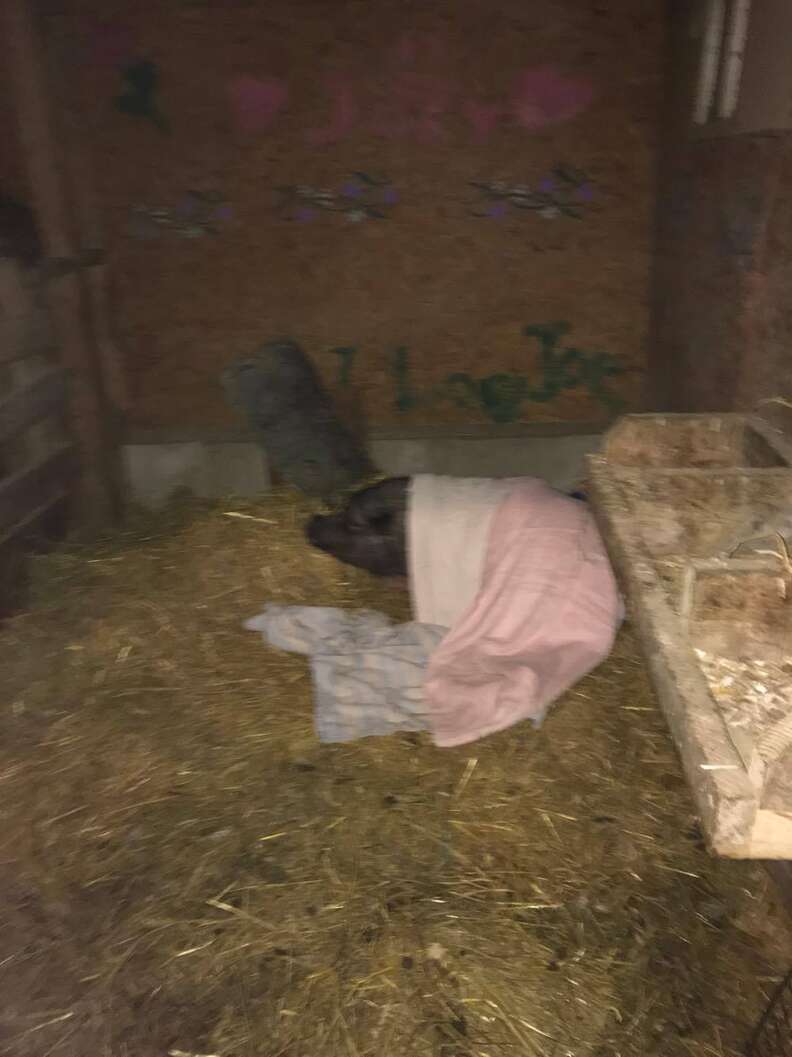 Anna didn't want anyone to get close to her. So Moore put a blanket on her and stood guard, keeping other curious rescued animals away from her so that she could adjust to her new surroundings.
"This is Anna's spot," Moore informed a curious goat who stood in the doorway.
"This poor animal never received any type of socialization and lived a life of solitude," Moore said. "Pigs are extremely social animals ... It's very difficult and heartbreaking to hear of pigs who live a life of loneliness."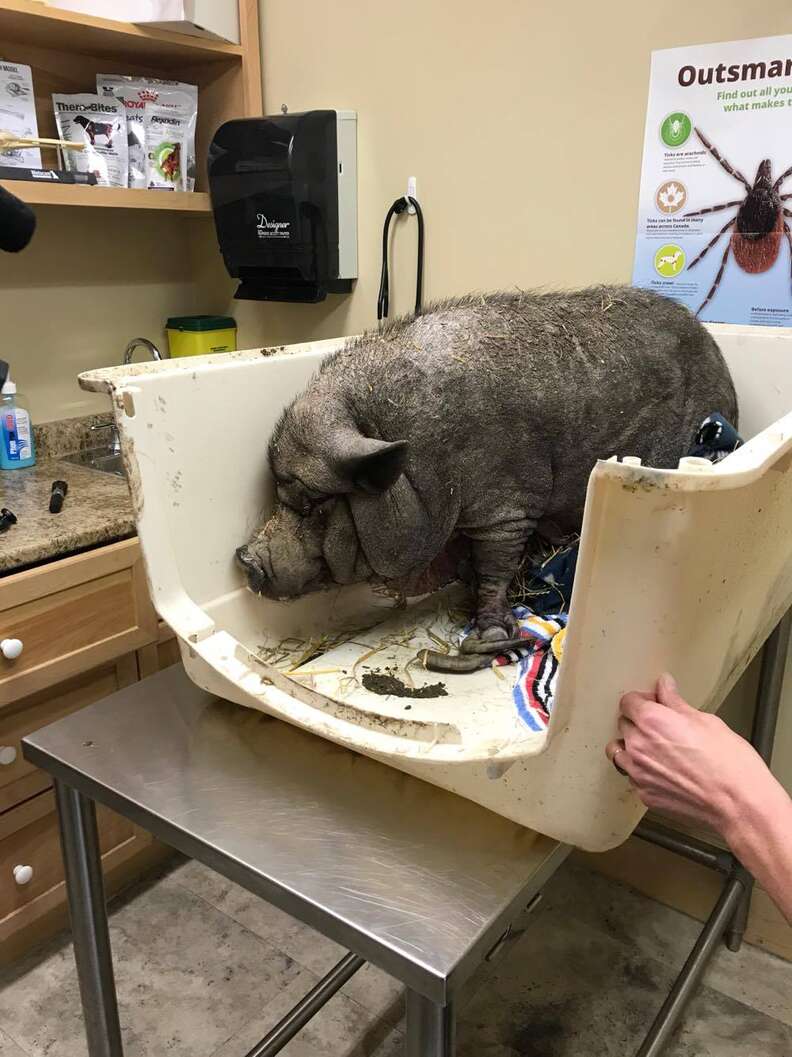 Anna's hooves had never been trimmed and so not only was she an emotional wreck — she was also in terrible pain. "She could not stand without crying out, and only kneeled or stood back on her heels," Moore said.
Anna had to be put under anesthesia to get her hooves trimmed because she was in so much pain.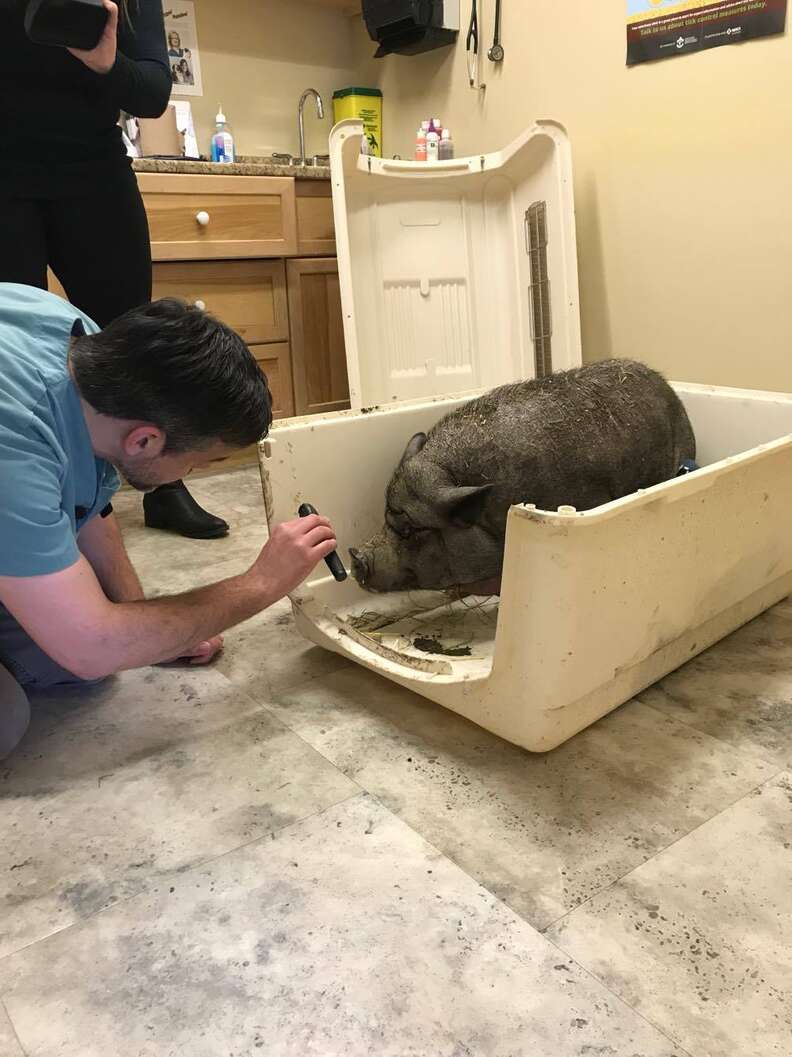 But when Anna returned from the vet on Thursday, with the first of a series of hoof-trimming, and after a nice relaxing bath, she was almost unrecognizable.
"She is a different pig! When she first got home she let me scratch her while she was still in her crate and I was amazed!" Moore said. "Then I helped her get out of the crate and fed her grapes from my hand!"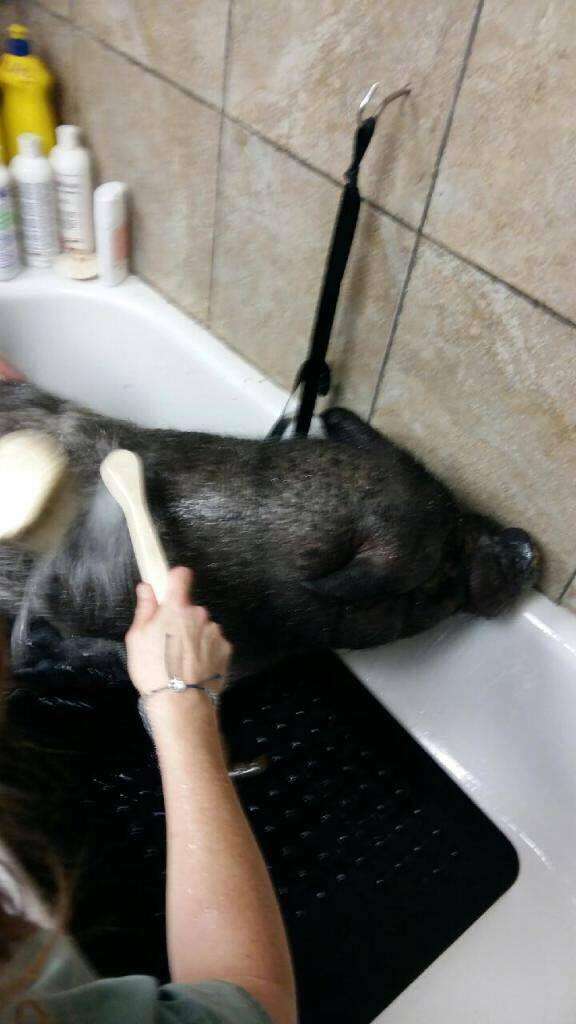 Now Anna can stand up and walk around without crying. And Moore is spending some really good quality time with her.
The pig too scared and sad to be touched is finally enjoying belly rubs — and Moore can hardly believe the progress in just four days.
"She allowed me to scratch her all over and even give her a belly rub!" Moore said. "She then came over right beside me, and rested her forehead against my leg ... It was incredible."
Anna will still undergo treatments for her skin and hooves, and she'll likely still suffer from arthritis for the rest of her life because of the neglect she suffered. But everything else holds the promise of being very different from the life Anna knew before.
"In time we trust that Anna will be running through the meadows and acting like a regular everyday potbellied pig," Moore said. "It will just take a lot of time, a lot of effort, probably some heartbreak, and a whole lot of love."