No One Thought This Weak Little Horse Would Survive
He and his friends are so pretty now that they're cleaned up ❤️️
When rescuers from the RSPCA were called in to investigate a couple who had four horses on their property, they knew the horses could be suffering — but had no idea just how dire the situation actually was until they arrived and took a look for themselves.
RSPCA
The conditions the horses were being forced to live in were horrific. There was mud and filth everywhere, and the horses themselves were covered in lice and dirt. Some of them were tied to fences or in horse carriers — and one horse was in such a bad state that he was collapsed on the ground in the mud, unable to move.
"This was a very serious case," Clare Wilson, an inspector with the RSPCA, said in a press release. "One of the horses called Blaze would certainly have died without our intervention."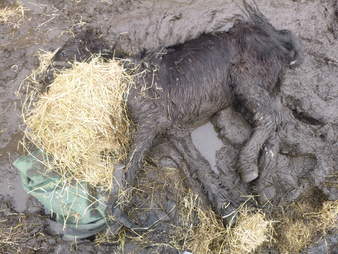 RSPCA
As soon as he was spotted, rescuers were able to help Blaze off the ground and get him into a standing position. The poor horse was covered in mud and clearly very sick, and everyone was appalled that anyone could allow an animal to get to such a state.
RSPCA
The pair who owned the horses, Ian David Tait and Courtney Marie Layton, both pleaded guilty to multiple charges, and were sentenced to 12 weeks and 18 weeks in custody, respectively. They are also both disqualified from having animals in their care for 10 years, and are required to pay a fine.
"Hopefully this acts as a stark reminder to anyone who neglects animals that there can be serious consequences," Wilson said.
RSPCA
The horses that were rescued, named Dinky, Harley, Blaze and Little Man, are now in the care of the RSPCA and are slowly beginning to heal. They went through a terrible ordeal, and they're all a bit hesitant to trust the people around them. As the days go by, though, their personalities are starting to shine through, and they're becoming a little more trusting with each passing moment.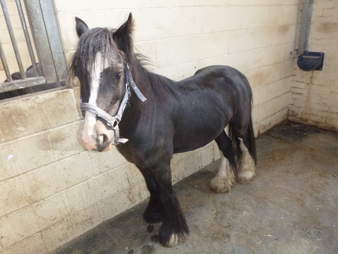 RSPCA
"Now that the horses have all been signed over, they can now be rehomed, which is the best possible outcome," Wilson said.