Man And Donkey Cry With Joy While Reuniting After Quarantine
"I never heard that sound from her before. She cried with me. We cried together" ❤️
For the last two months, Ismael Fernández had been under lockdown at home in Spain, unable to see his family because of the pandemic.
But there, in the nearby countryside where Fernández's brother lives, was someone else he was missing — a beloved pet donkey named Baldomera.
And it's clear she felt the same.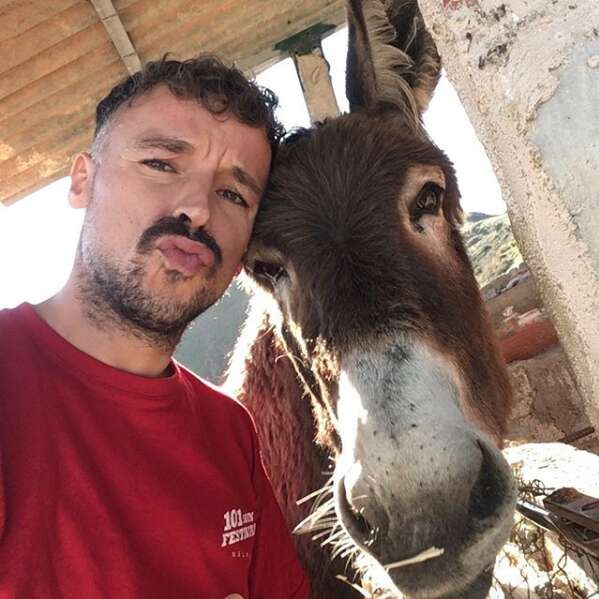 Normally, Fernández visits his brother and Baldomera (Baldo, for short) once a week. They enjoy strolling through the hills together and simply spending time with one another. The quarantine, unfortunately, put that sweet routine on hold.
Earlier this week, however, the lockdown in Spain finally began to lift.
"Many people wanted to go out to bars, but I wanted to visit my donkey. I missed her a lot," Fernández told The Dodo. "The first thing that I did was go see her."
Upon arriving to the family farm, Fernández called Baldo's name and she came running — leading to a heartwarming reunion filled with emotion for them both.
"I started crying. I was so happy to be seeing her," Fernández said. "And when she saw me, she started crying. I never heard that sound from her before. She cried with me. We cried together."
Here's video of that touching moment:
Their joy was overwhelming — and in the days that have followed, Baldo has rarely left Fernández's side.
"I think my brother is a little jealous. He's been here all the time, taking very good care of her, but now she's so much happier," Fernández said. "She only wants to be with me."
Still, he and Baldo have been gracious enough to include his brother on their walks.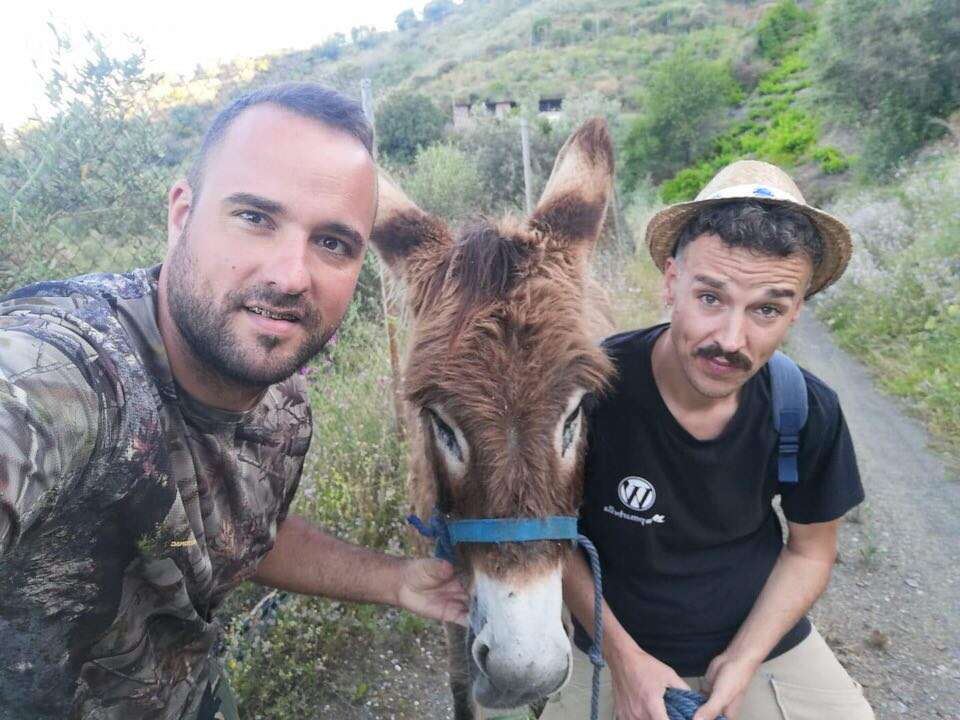 The time Fernández spent in quarantine only made his love for Baldo grow deeper — and their reunion proves what he's always known: She loves him just the same.
"Animals like Baldo have a heart. Animals have feelings. Animals feel what you feel. They empathized with us," he said, adding that for the people in Baldo's life, she's more than just a pet. "For us, she's family."