Guy Decides To Surprise His Family With A New Pet For Christmas
So NOT a puppy — but acts just like one 😂
Perhaps the most memorable Christmas gift one North Carolina woman has ever received was presented to her in the most casual possible way — her husband simply turned to her and showed her a picture on his phone.
The picture was of a baby cow — and Amanda Smith was over the moon.
"I've wanted one since I was very little," Smith explained. "He found one in Maryland at a dairy farm."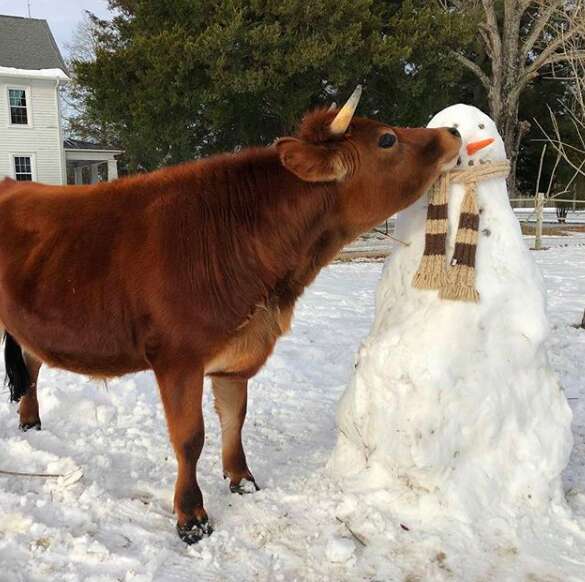 Like with so many baby cows (especially males) born on dairy farms, the calf in the photo would have had an uncertain — if not fatal — future.
But the Smiths were determined to give the baby cow, whom they named Finn, a happy home where he could grow up and be a pet, just like one of their rescue dogs.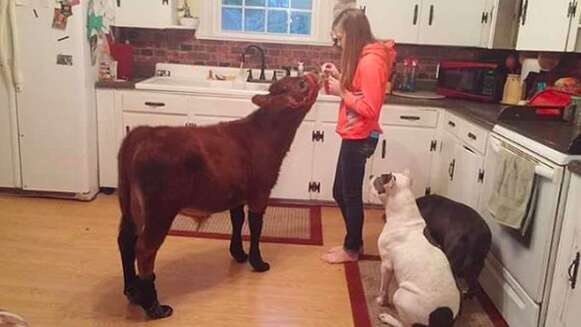 It was another couple of weeks before they could drive up and bring Finn back to North Carolina, where they live. And when they did, the reality of the gift truly dawned on Amanda.
"[Finn's owner] met us halfway at a parking lot and [Finn] was so freaked out," she remembered. "We opened the door and I was like, 'Oh my God.'"
But it took almost no time at all for Finn to realize he was in good hands — the fact that the Smiths bottle-fed him probably helped.
"We bottle-fed him for a long time!" Smith remembered.
Since Finn came to live with the Smiths almost two years ago, he's grown up into a handsome young steer and has had the opportunity to discover the things he loves best in life.
One of these things is water — Finn was given the chance to swim in a local river and he seemed to absolutely love the experience. So his family took him to the beach.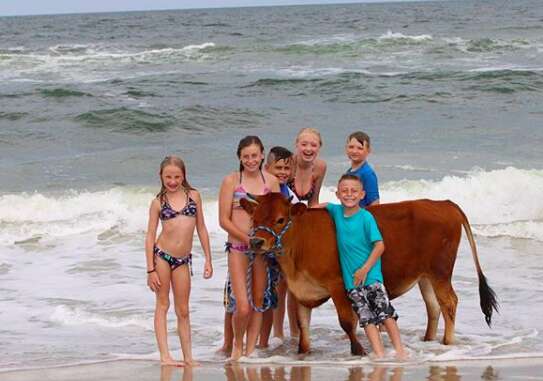 In colder temperatures, Finn's favorite activities are playing in the snow and assisting his family with the construction (and destruction) of snowmen.
Last year, around the holidays, Finn also helped garner support for a local toy drive. "I just want him to be a blessing to other people," Smith said. "I want him to just brighten people's day."
Finn's already lavish lifestyle got even better earlier this year when the Smiths decided to adopt another cow, Daisy.
And as much as he likes her, Finn's pretty attached to his human family. "I think she's more attached to him than he is to her!" Smith said.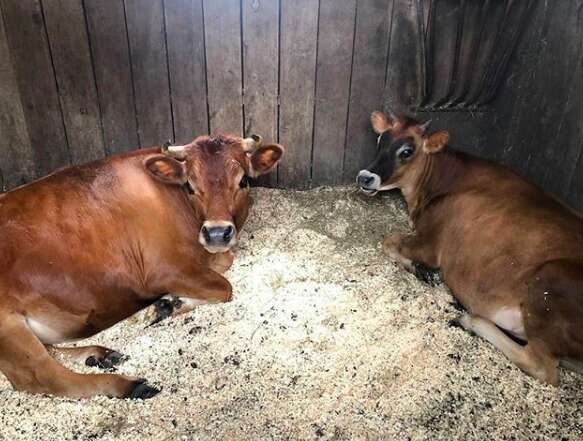 Now pretty much fully grown at age 2, Finn still enjoys hanging out inside the house, with three rescue dogs and Smith's kids, where he's always welcome.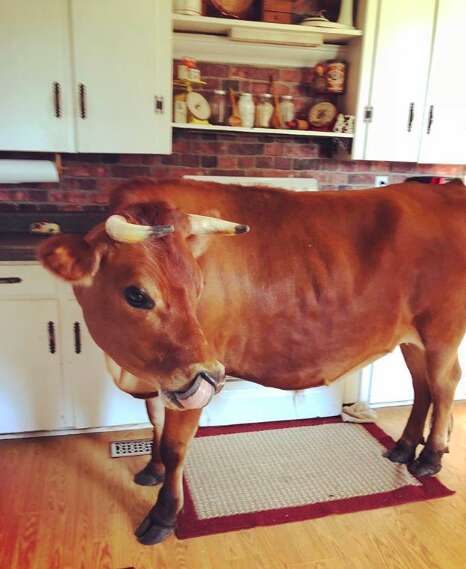 "We have three kids, and they love him," Smith said. "They say Finn has better birthdays than they do. He gets measured on the wall like they do."
As pampered as Finn is, he still knows how to give back, visiting schools and county fairs to give whole communities the chance to relate to a cow in a more personal way.
"He's a lot smarter than people think," Smith said. "He was at the county fair and the kids just loved him, and a lot of the time it's their only time to see a cow in person."
When asked about their plans for the holidays, Smith said she wasn't sure yet, though the big family will surely be spending a lot of time together with their most legendary Christmas gift, Finn the steer.
"When Finn comes inside, [our dogs] kind of go, 'Great, he's in the house again!'" Smith said. "Last year, he tried eating the Christmas tree."
You can follow all of Finn's adventures on
Instagram
.