Horse Sneaks Up Staircase For A Snack — And Instantly Regrets It
"The things animals get themselves into sometimes, you can't help but laugh" 🤣🐴
It was the perfect plan — until it was time for the getaway.
On Sunday night, Holly the horse was in her barn in Virginia and noticed that another animal had knocked the door to the stairwell loose. Being on the smaller side for a horse, curious Holly squeezed herself up the stairs to find the jackpot of all snacks: the hayloft.
Holly munched on the huge bales of hay, quite pleased that she figured out how to help herself to the feed supply. That is, until she tried to get back down.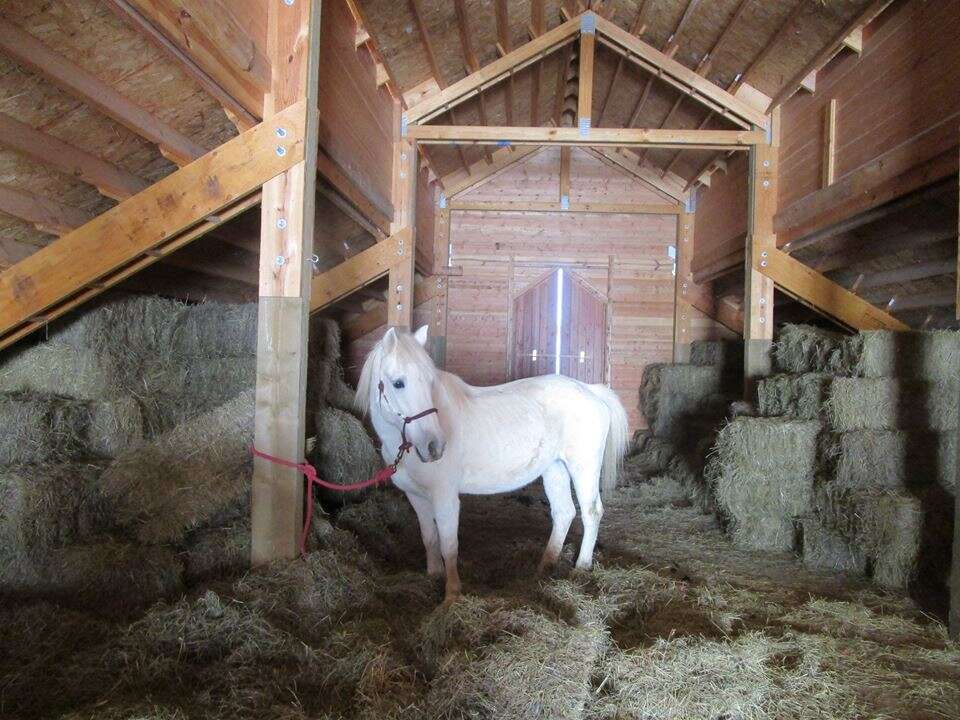 Holly's owner discovered her the next morning, stuck all alone up in the loft. It was clear that some backup was needed to get the pet get back down. Since horses have poor depth perception, it's very hard for them to walk down stairs without being trained to do so.
Chief Doug Monaco, of the Little Fork Volunteer Technical Large Animal Rescue Team, definitely had a chuckle when the call for help first came in.
"You really can't make this stuff up," Monaco told The Dodo. "The things animals get themselves into sometimes, you can't help but laugh."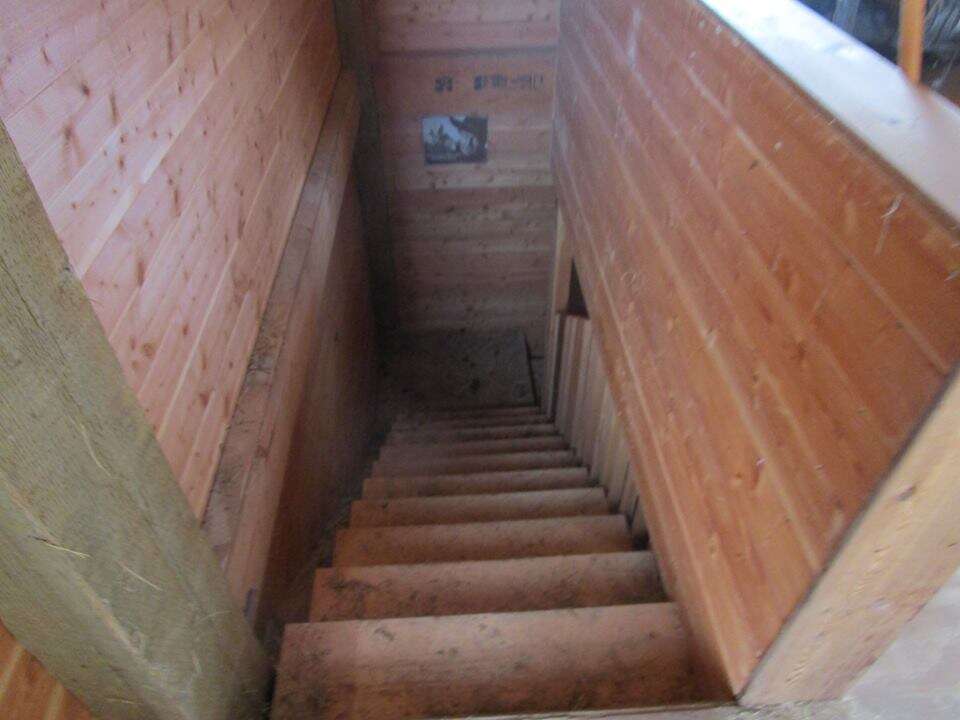 Holly, of course, was fine — just really full from eating. But it was now up to the rescue team to figure out how exactly to get her down.
"On the stairs, about 6 feet from the bottom, there was a 90-degree turn," Monaco said. "We thought, 'Wow, if we get this horse stuck in the curve, what are we going to do?' Then, we thought of maybe taking out the wall before the curve and setting up a ramp for her to walk down. But that would've taken a very long time."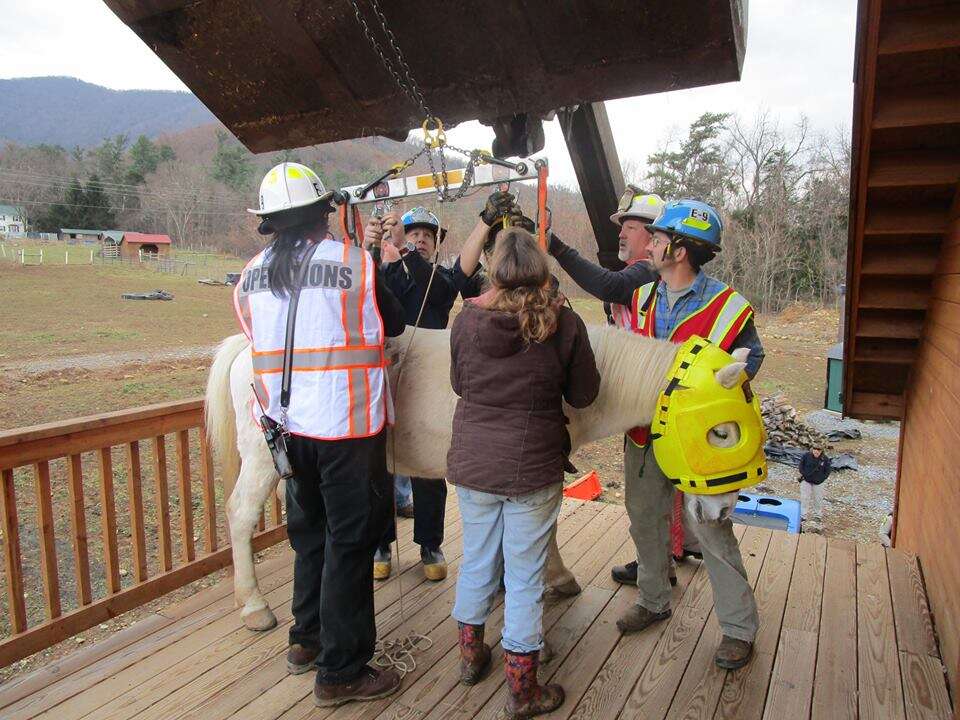 So, in came the heavy machinery. With the help of a veterinarian, Holly was lightly sedated, then secured into a harness and special horse helmet. Then, the team hooked her up to the lift to be brought down from the second-level porch just off the hayloft.
"Once we lifted her, she looked down and realized she was 20 feet off the ground," Monaco said. "Definitely a first for a horse. But she did just fine. We lowered her fully onto the ground and then she just looked at us like, 'OK, what now?!'"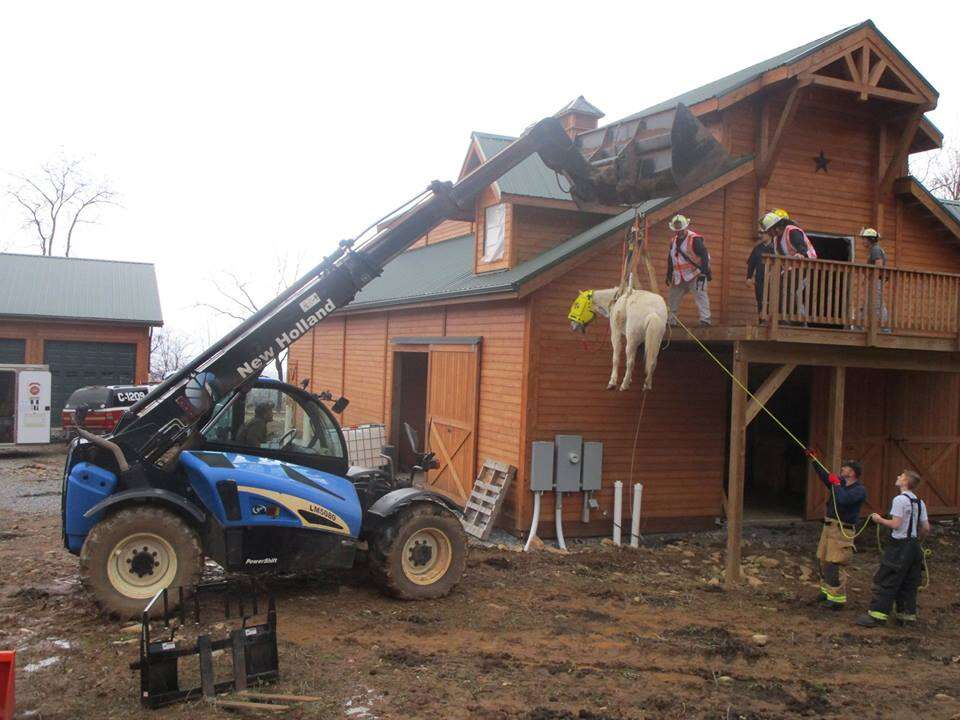 After all the excitement and snacks, Holly was very ready to retire for a nap once all four hooves were on the ground.
Surprisingly, this isn't the first time Monaco and his team have been called to rescue a horse from a hay loft. Two years ago, a horse crashed through the stairs to his barn's loft after getting in an argument with another horse. With a bit of maneuvering, the rescuers managed to get him down safely just like Holly.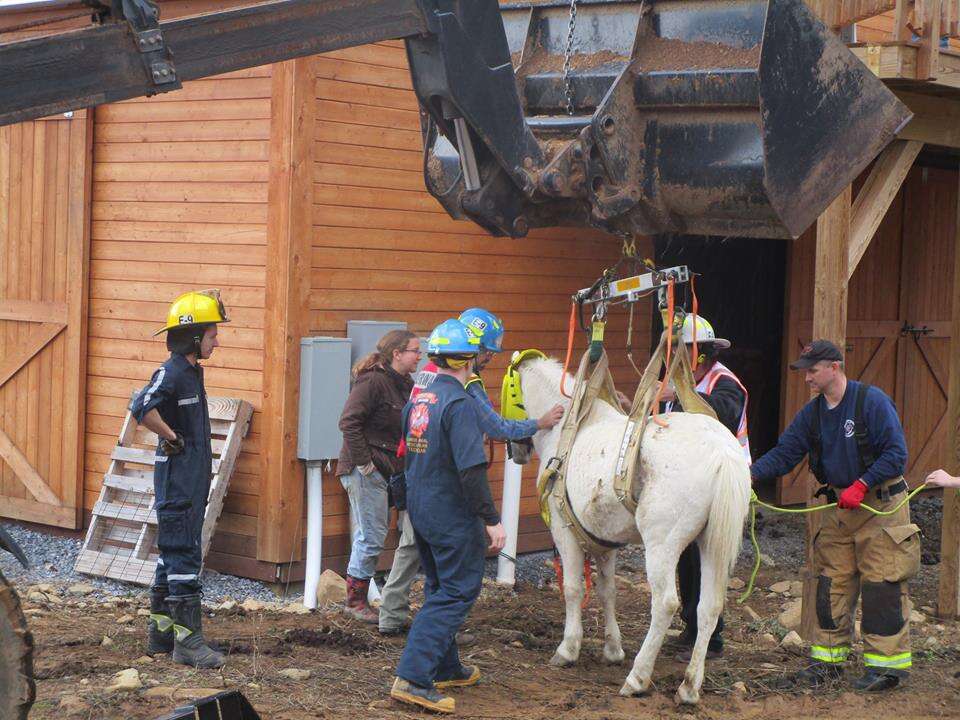 Thankfully, these horses found help from just the right people — and the rescuers get to return home with quite the wild story to share.
"It's an oddity call, it really is," Monaco said. "Animals always make things really interesting."