Family Realizes Home's Been Broken Into And Can't Believe Who's Inside
NOT who they were expecting!
When Jenn Keathley's son arrived at their home in Ohio last week after school, he immediately knew that something was wrong. Their family dog was outside, one of the windows was completely shattered, and he assumed someone had broken in. When he heard noises inside, he realized the intruder was still there, and frantically called his mom as he began to investigate.
"He said, 'It smells funky in here,'" Keathley told The Dodo. "He found the goat in the bathroom and ran back outside yelling, 'Nope, nope, nope!' Imagine that phone call!"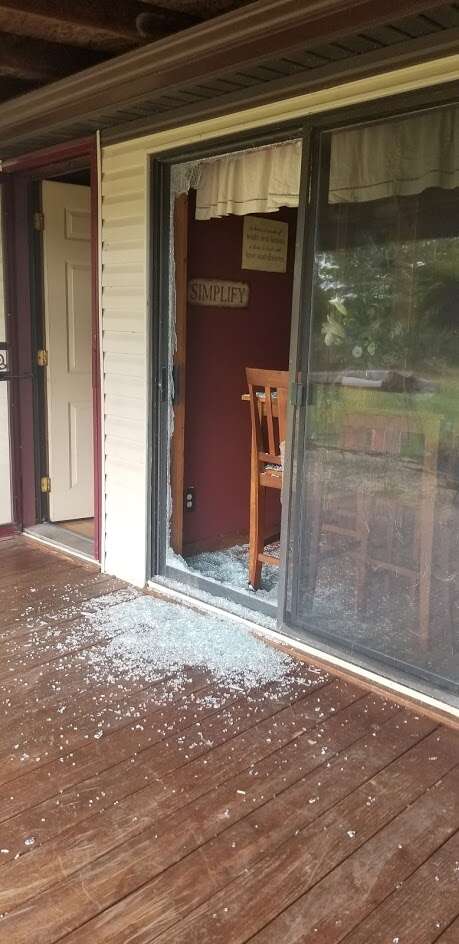 The family quickly notified the police of the unusual intruder, hoping to get a little assistance. Officers with the Ashland County Sheriff's Office arrived as quickly as they could and cautiously entered the house. As they observed the destruction the intruder had caused, they were a bit confused as to how a goat could have managed it all, and were eager to see who the culprit was for themselves.
They carefully made their way through the house, and when they heard noises coming from the bathroom, they slowly approached the door …
… and found the alleged intruder, fast asleep on the floor of the bathroom.
Somehow, the mischievous goat had smashed his way through the window and then, once he was safely inside, decided to take a nap for a while. Luckily the goat was OK after his ordeal — just a little startled and confused when the officers woke him up from his much-needed nap.
Wanting to get him out of the house as quickly as possible, the officers tried to coax the goat to follow them out — but at first, he refused to move.
"It took them a few hours to get him out," Keathley said. "Tried luring him out and talking nicely for a long time. They were very gentle with him."
Despite the goat's reluctance, the officers were eventually able to lead him out of the house and back outside, and got him safely back where he belonged. Everyone was pretty amused by the ordeal, and plenty of jokes were made about the very unusual burglar.
"The door, floors, porch is all scuffed up, minor dings on the walls," Keathley said. "Definitely could have been worse. The residual stink is the biggest problem."