A resident of Adelaide, Australia, recently got a bit of a surprise when he checked his pet duck's little house where she lays her eggs.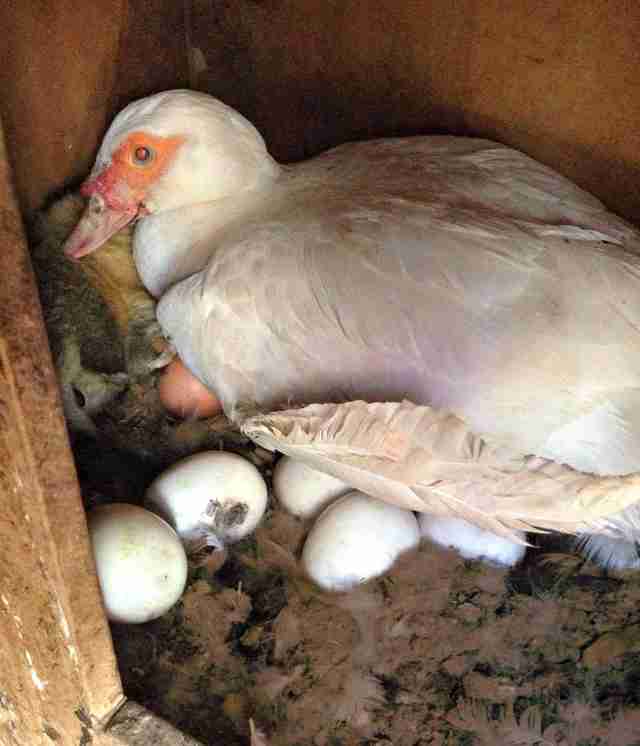 "He got a surprise when he reached under the super mum and felt fur!" Fauna Rescue of South Australia (FRSA) wrote on Facebook. The duck seemed quite protective of the little squatter: a tiny brushtail possum who lost her mom. "Little Daisy had been kept warm all night by the duck who had the orphan tucked under her wing."
Maybe the duck could sense that the little possum, who only weighed 12 ounces, needed help. "All by herself in a big scary world, little Daisy the possum sought a warm, safe place to hide," FRSA wrote. "She clearly found the right place when she stumbled across a nesting box and crawled in with the duck. Rather than chasing the orphan away, the duck decided to not only accept her, but made every effort to keep the orphan warm and comfortable."
The man knew, however, that in the long term it would be better to turn Daisy over to people who knew how to raise orphaned possums, so he contacted FRSA for help. Daisy will be brought up there until she can be released back into the wild.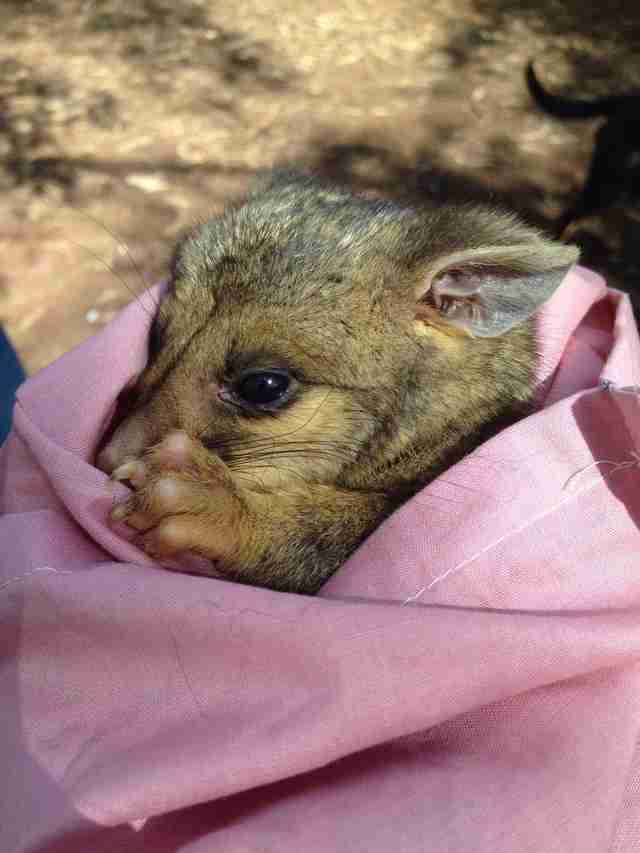 Daisy now has a warm place to sleep and plenty of food at the rescue center. She even has a new friend. Daisy recently bonded with a little boy possum about her age who will be her adoptive sibling as the pair grow up and get stronger.
But rescuers know that it's important to give credit where credit's due: "We think the duck did a super job," rescuers wrote. "The duck, with many thank you's and much praise from our rescuers, carried on with her daily business having delivered her adopted young into safe hands."