Kid Starts A Lemonade Stand For A Very Good Cause
"Children are born with a natural compassion towards animals."
The first time Jennifer Black realized her son had a special bond with animals was earlier this year, when the family visited Save Our Seabirds, a bird sanctuary in Sarasota, Florida.
"There are so many interesting birds there," Black told The Dodo, "but Lleyton only had eyes for a wood stork he has since called One Wing."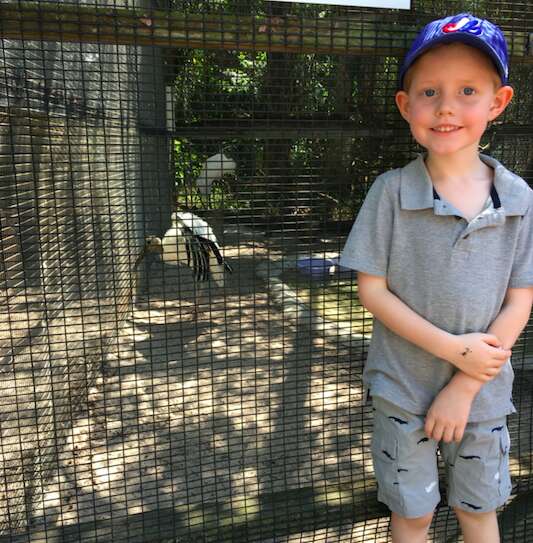 One Wing had lost his other wing in an accident. "This bird was timid and it surprised us that Lleyton wasn't so interested in seeing any others," Black said. "He just stood with One Wing."
The little boy had the urge to give something to the bird, so he asked his parents for some money to put in the donation box so One Wing might get some extra food.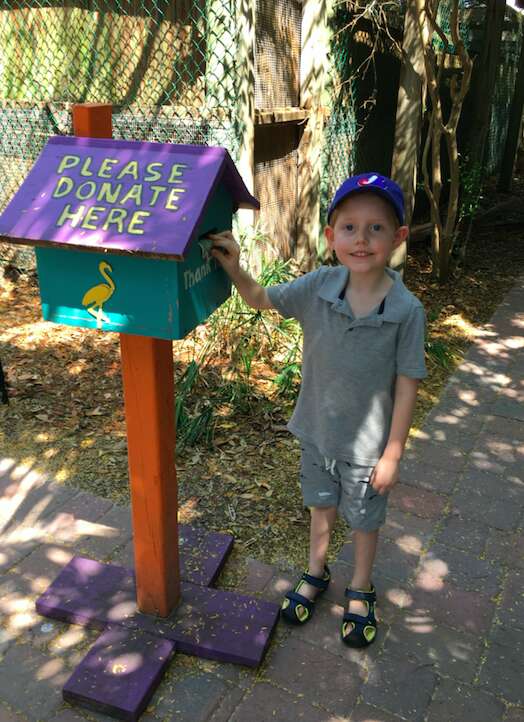 Ever since that moment, Lleyton has been obsessed with helping animals. "He runs around the house making up songs about not wanting to eat animals," Black told The Dodo.
Lleyton's love for animals isn't just directed toward One Wing — the little boy follows the activities of farm animal sanctuaries and rehabilitation centers on their Facebook pages.
So when the family decided to have a yard sale at their home in Ottawa, Canada, Lleyton decided to start a lemonade stand, and it was clear the earnings wouldn't just line his pockets. He decided to donate all the proceeds to one of his favorite sanctuaries, even though he had never been there in person.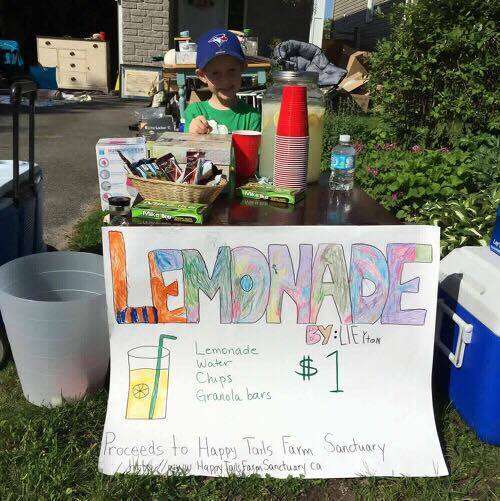 "He chose Happy Tails Farm Sanctuary because he wanted to help animals," Black said. "He worked really hard to sell as much lemonade as he could. Quite a number of people donated to his cause, not because they really wanted lemonade, but because they wanted to support animals."
The money Lleyton earned at his stand helped the sanctuary buy some much-needed supplies from its Amazon wish list.
"Children are born with a natural compassion towards animals," Carla Reilly Moore, founder of Happy Tails, told The Dodo. "This little boy did this out of pure joy of our sanctuary and the animals who live there!"
And soon enough, Lleyton got to see the fruits of his action. Last weekend, Lleyton and his family were able take a day and drive a couple hours to visit the sanctuary. There Lleyton got to meet a whole menagerie of rescued animals in person, including a sheep named Charlie, who was rescued when he was just two days old from a farm that didn't want him.
When Black asked her son which animal was his favorite at the sanctuary, Lleyton said, "Charlie, the sheep that came for a walk with us! He's like a dog!"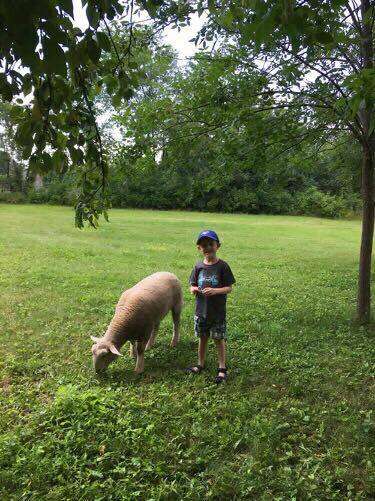 "Like most children, he's used to interacting with cats and dogs but he only sees farm animals from a distance and, even at such a young age, he knows what they are typically used for," Black said. "He's starting to realize that they are no different than cats and dogs, that they have personalities."
Ever since his visit, Lleyton has been asking his mom if they can move closer to the sanctuary. And when Black asked her son if he would do another lemonade stand to benefit Happy Tails, he just said, "Yes! Yes! Yes!"