Rescued Chicken Sisters Come Running When Their Favorite Person Calls
"They were going to the slaughterhouse on Monday. They came here on Sunday."
When two little hens hatched back in October, their short lives were already fully planned out.
These sisters — along with two dozen other chicks — would be raised by eighth graders at a school in Canada until around Christmastime. They would be sent to slaughter and end up on a holiday dinner table.
But a 12-year-old boy named Porter was determined to save the chicks he helped to raise.
Porter and his mom called a couple dozen animal sanctuaries to see if Lucy and Frieda might be spared — and finally one said yes.
"We were asked on Thursday and they were going to the slaughterhouse on Monday," Megan Mostacci, cofounder of Black Goat Farm and Sanctuary, told The Dodo. "They came here on Sunday."
Now Lucy (aka Lucky) and Frieda (aka Freedom) have lives no one ever expected they'd have.
And Mostacci is getting to know them as individuals as they settle into their happy new home.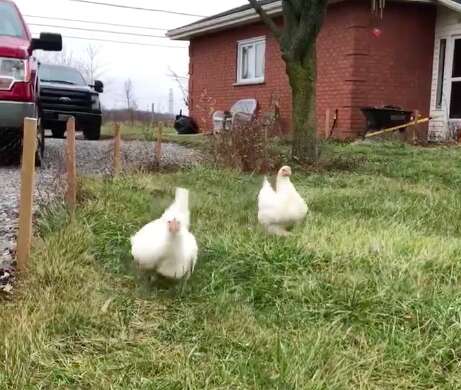 One thing the sisters do that's particularly adorable is run toward Mostacci when she calls for them.
Not only does this warm the heart, it also helps the hens exercise their muscles, which is really important; being Cornish cross hens, Lucy and Frieda were bred to be optimal for the meat industry, so their little bodies are meant to grow much bigger than they would naturally.
"They reach 'slaughter weight' in 7 to 9 weeks," Mostacci explained. "[That's] the equivalent of a 300-pound toddler."
To help make sure Lucy and Frieda get to enjoy their free lives for as long as possible, Mostacci is also putting them on a diet to get them down to a manageable weight. Otherwise, they could suffer heart attacks and other health problems.
"If they were allowed free choice ... they would eat until their legs could no longer support their bodies," she said.
So far, the sisters are adjusting very well to sanctuary life.
"Lucy and Frieda have been doing amazing!" Mostacci said. "They love sleeping under the pine tree."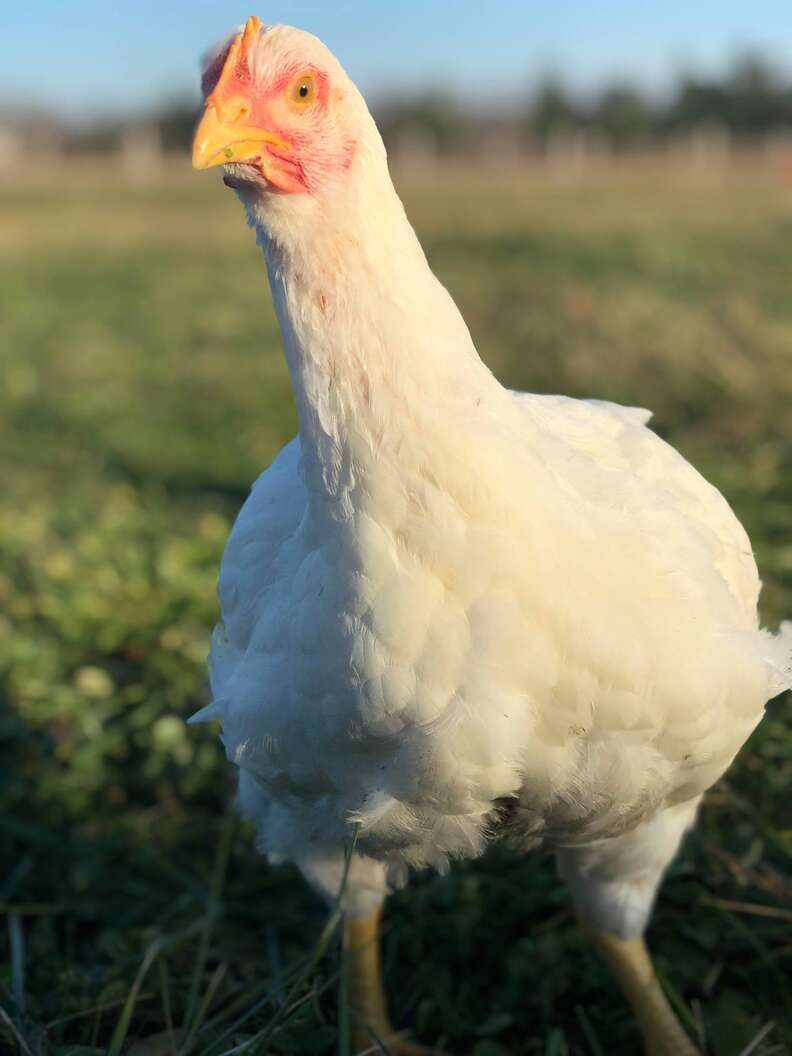 And Mostacci can tell that Lucy and Frieda already recognize her when she comes toward them.
"They already know me and come running when I call them — and without any bribery!" she said.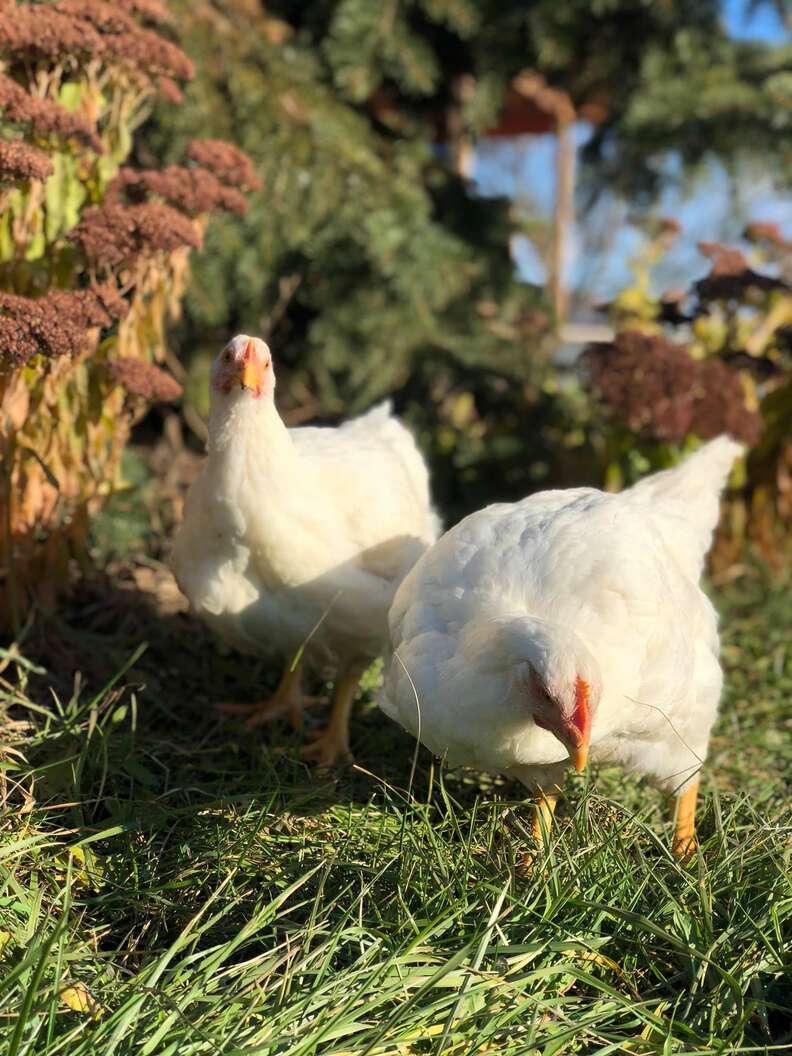 "We have no idea how long they will live — hopefully years to come," Mostacci added, "but we are going to make the best of the life they have!"