Abandoned Donkey's Hooves Grew So Long They Looked Like Elf Slippers
She was rescued just in time for Christmas 💚
For a long time, Mara, a donkey suffering in a field in Romania, might as well have been invisible.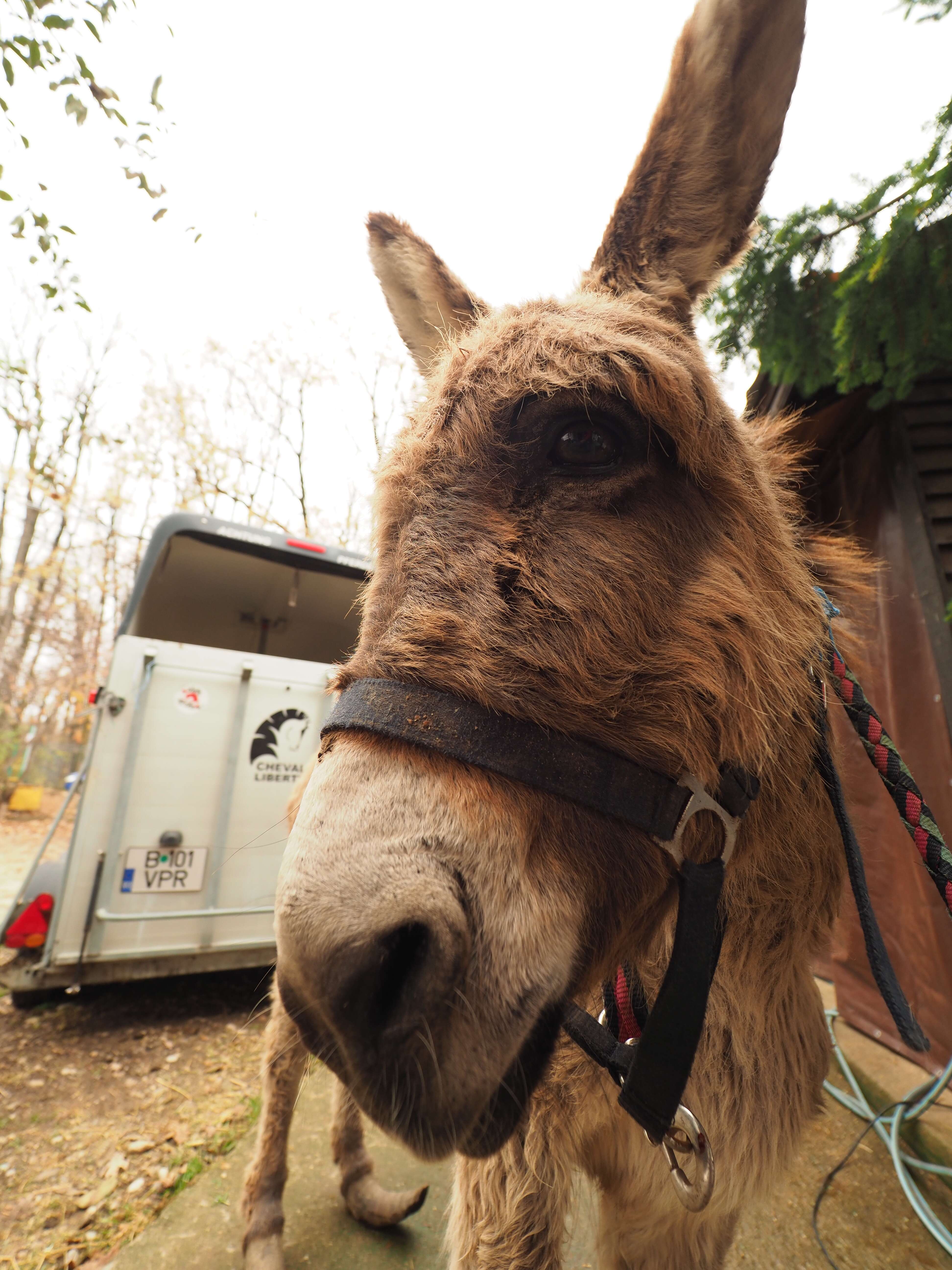 Because donkeys often work on farms as working animals, their suffering can go undetected for a long time. And when people have no need for them anymore, many donkeys are just abandoned and left to fend for themselves.
No one knows just how long Mara was on her own. By the time rescuers arrived to help her, her rescue was considered an emergency.
"Abandoned by her former owner, Mara the donkey lived a lonely life in terrible living conditions for a very long time," Robert Hengl, a spokesperson for Four Paws, an international animal rescue organization, told The Dodo. "It's a miracle she even survived."
Fortunately, Mara managed to catch the sight of someone who actually saw her for the individual she was — and saw her as someone who needed help.
The concerned citizen alerted the Four Paws team in Romania, who rushed to find her.
Mara was found several miles outside Bucharest, and her hooves were so long they looked almost like pointed shoes.
"The hooves were so long they reminded us of Turkish slippers," the rescue team said.
Once Mara was transferred to a farrier, X-rays revealed just how twisted her hooves and bones had become because of their lack of trimming. She also suffers from osteolysis, a deterioration of bone, which can cause even more pain.
Even though Mara had been in pain for so long, she was mild-mannered with the people helping her. She stood there patiently while the farrier gave a much-needed trim to her hooves.
Once Mara got the care she so desperately needed, she was transferred to a new home, a shelter in Romania owned by the Susy Utzinger Foundation.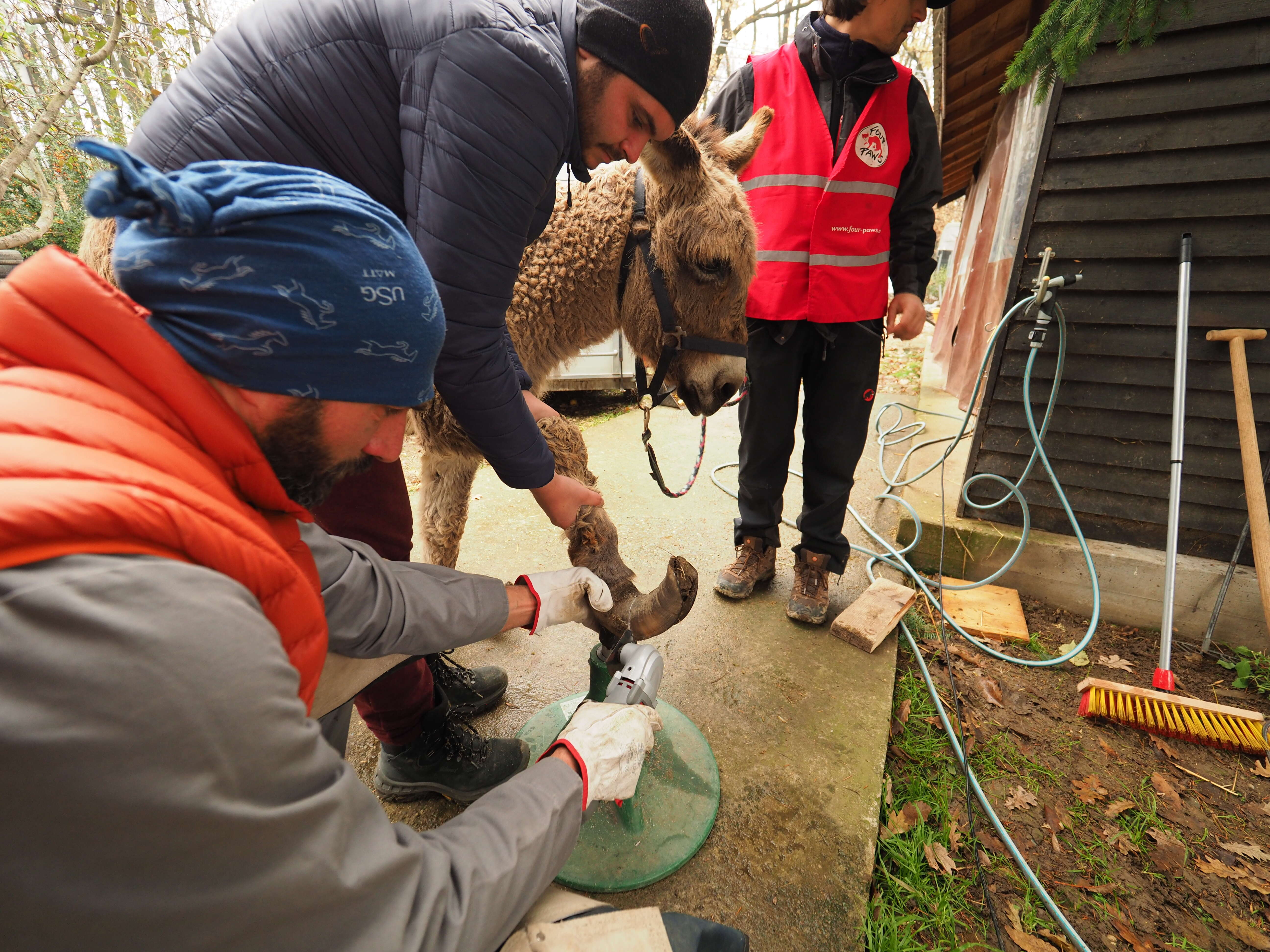 "The release into her new environment went smoothly and after some fresh water and food, Mara had the chance to meet some other residents there," Hengl said. "Currently, Mara is on a long-term pain management program and is already looking better."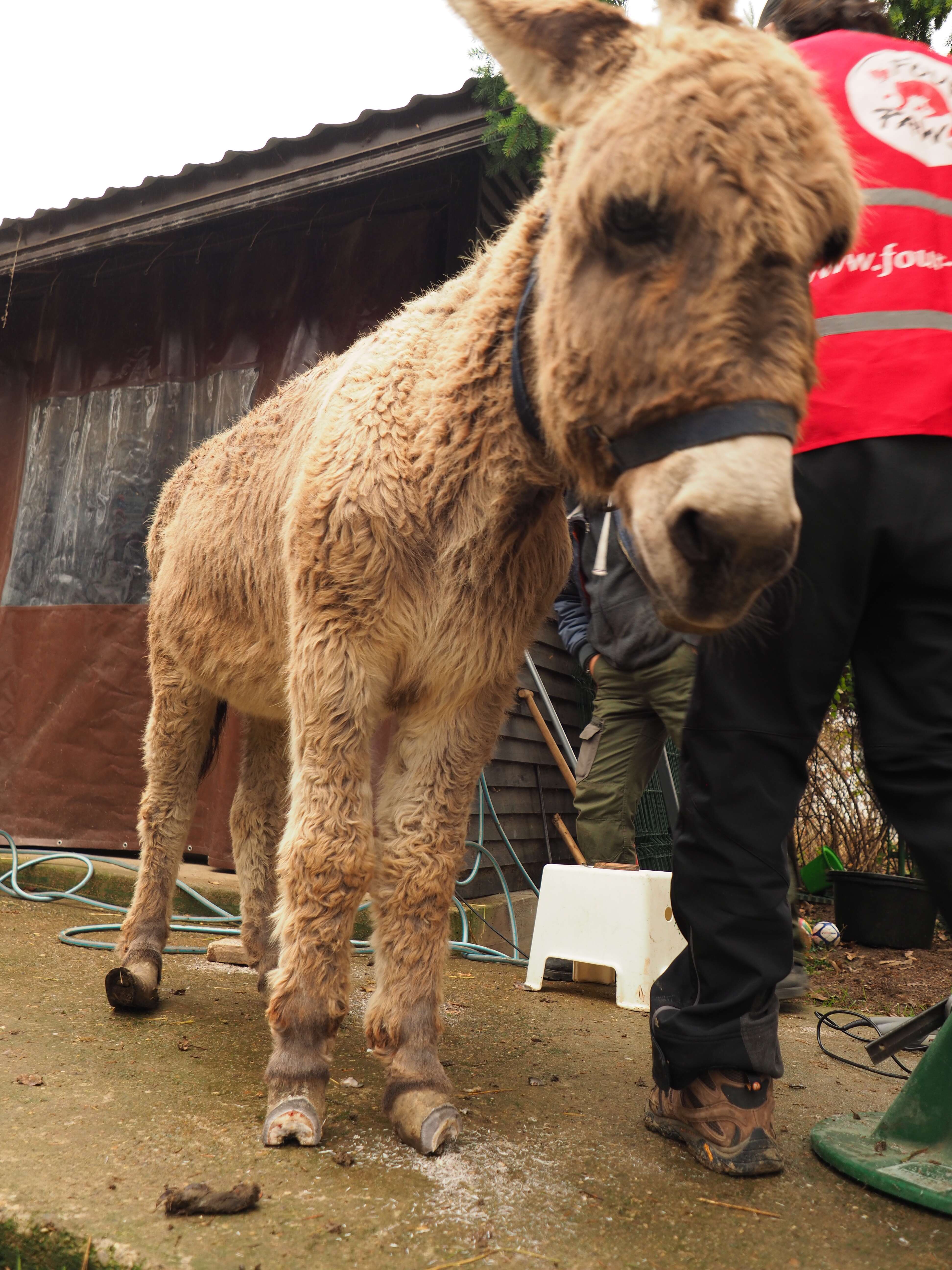 Currently, Mara is enjoying the soft bedding under her feet. In the future, she'll be eligible for adoption if the right family is found.
Whether Mara stays at the sanctuary or gets adopted by a family, one thing is sure: She isn't invisible anymore.