Today is National Pet Day, and there's no better way to celebrate than revisiting a famous pet owner -- and his famous pets. Olympic skier Gus Kenworthy is settling into his home in Colorado with two of his rescued Sochi strays, who are looking -- if possible -- even cuter than before.
"The dogs are doing really well," Kenworthy said during an interview with local KWGN-TV. "Jake and Mishka are living with me in Denver. Mom [dog] is living with my mom in Telluride."
Another puppy, Strider, is living with a woman from the International Humane Society in Washington, D.C., Kenworthy said.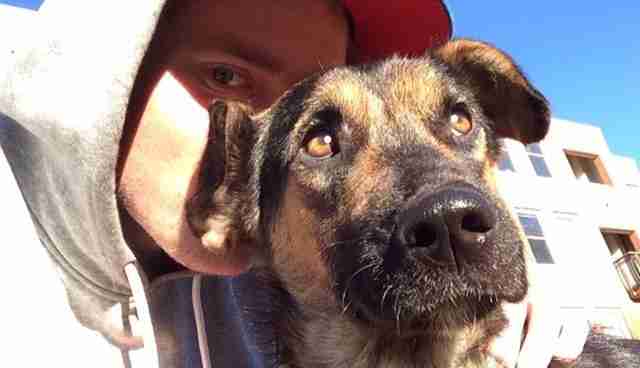 Lazy Monday for the Jake dog.
It's the "puppy face off" featuring Jake and Mishka.
Moma watching American television. Very intense program I guess.