Hundreds Of People Are Trying To Save Office Squirrel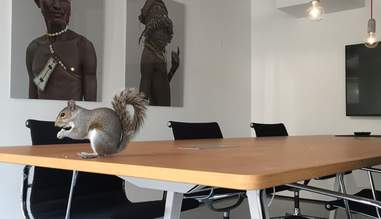 Anthony Coyne
The squirrel, later named Cyril, frequently visits the office and loves to play with his new coworkers.
Anthony Coyne
He likes to munch on nuts that they offer him ...
... and occasionally snacks that they don't offer him, too.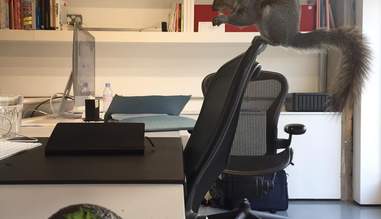 Anthony Coyne
Cyril has never been anything but a joy to the people who work in the office - and now, his life is in danger.
Someone called pest control on Cyril after some people in the apartment above the office became annoyed that he was hiding nuts in their plants. Now, a petition has been started to try and save Cyril's life, and still needs over 300 more signatures.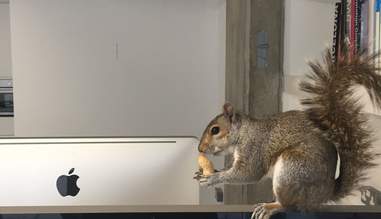 Anthony Coyne
"Cyril is very much part of the community and to lose him would be a great shame," an office worker wrote on the petition.