Video Captures Genius Octopus Who Learned New Hobby 'Faster Than Humans'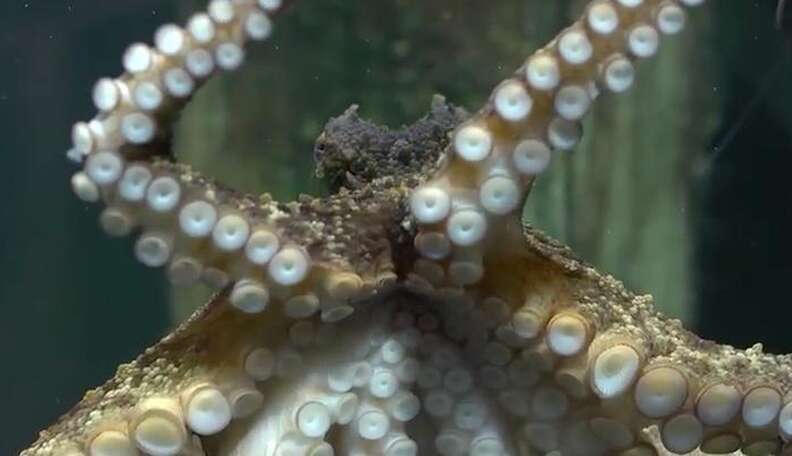 <p><a href="https://www.youtube.com/watch?v=rI9tP3mZfxM&feature=youtu.be">YouTube/Sony New Zealand</a><span></span></p>
Meet the brilliant octopus who learned her new hobby in no time at all.
"When we first tried to get her to take a photo, it only took three attempts for her to understand the process," trainer Mark Vette told tech site Cult of Mac. "That's faster than a dog. Actually it's faster than a human in some instances."
Rambo the octopus was trained - or rather, taught herself - to take photos using a Sony camera. When she sees the camera submerged, she climbs onto the rigging supporting it and inserts a tentacle into a tube to press the button.
And this talented octographer certainly looks like she's having fun; according to a behind-the-scenes video, Rambo particularly enjoyed destroying the cameras before staffers developed an octopus-proof rigging model.
Watch the full video below: