Obese Rescue Cat Was So Neglected She Ballooned To 33 Pounds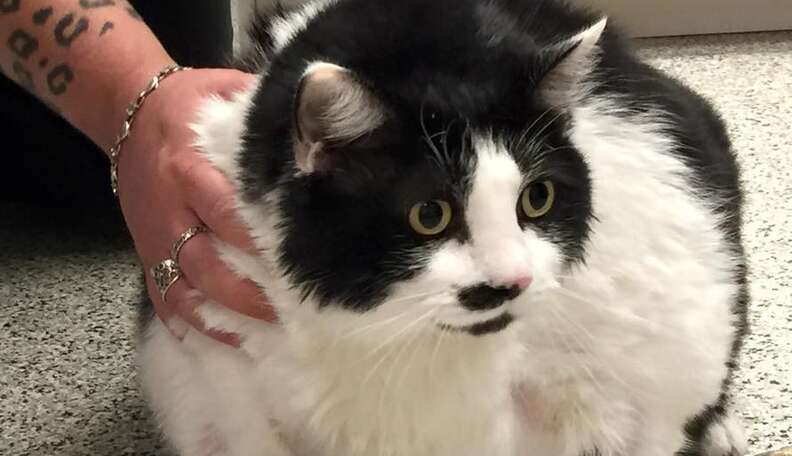 <p> <a href="https://www.facebook.com/158452824211114/photos/a.752823964773994.1073741825.158452824211114/906608592728863/?type=1&theater">Facebook/SOSseaislecitycats</a><span></span> </p>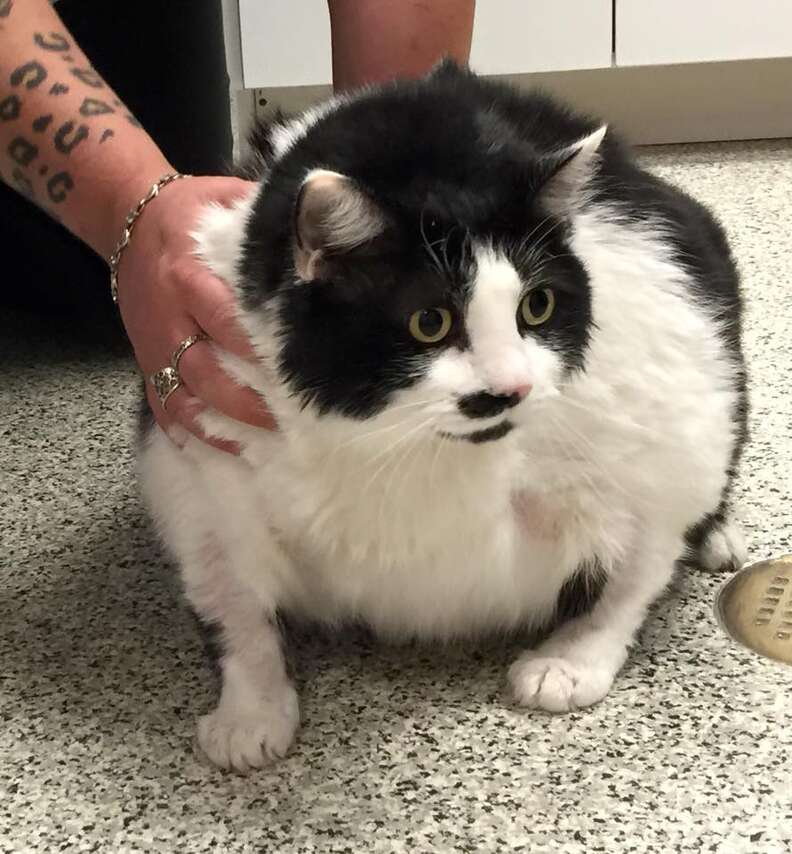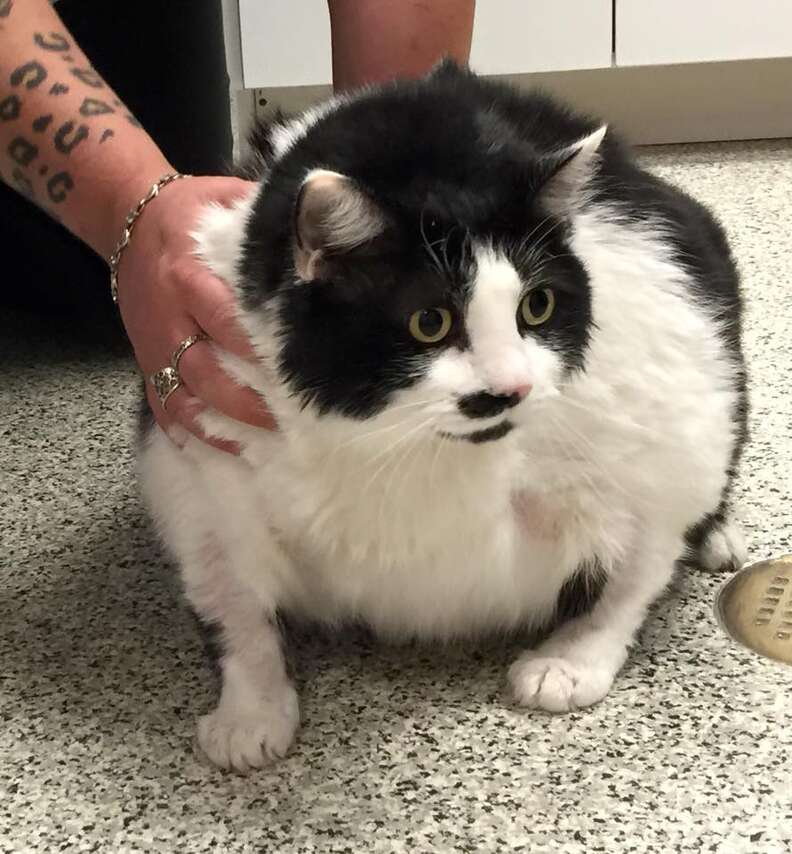 Rescuers had to move Sprinkles in a dog crate. "We've seen fat cats at 20 to 25 pounds but this is just obscene," Stacey Olandt, a volunteer with the cat rescue, told the Press Of Atlantic City. "This is similar to a 600 or 700 pound human that should weigh 180 pounds."
With the right forever home, Sprinkles should be able to lose the weight, and the veterinarian who is treating her has offered to remove any excess skin once Sprinkles slims down. Now her rescuers are just hoping they can find someone who will go the distance with Sprinkles.
"She's sweet, sweet, sweet," Olandt said. "I've never seen so many people broken-hearted and hopeful at the same time."
There's plenty of hope for obese animals to be rehabilitated with a little bit of love. Last year Obie the dachshund dropped 50 pounds and became a calendar model with the help of his new family.