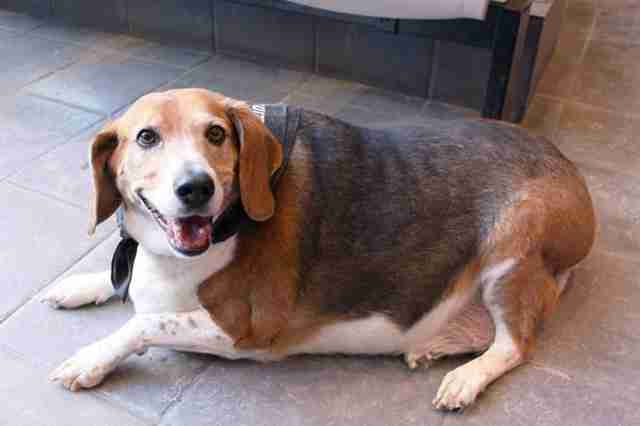 With lots of love, hard work and dedication, Kale Chips has shed a whopping 23 pounds over the past four months. According to an update on the One Tail at a Time Facebook page, he's up to half-mile walks!
Regular exercise, healthy eating and aqua therapy have helped him get down to a more manageable weight, although Kale Chips still has about 20 pounds to lose.
Now he's finally ready for a family! Kale Chips is going to need some dedicated humans who will help him continue to lose weight. According to his rescuers, "His favorite activities include lounging on his bed, sitting outside in the sunshine and of course squirrel watching."
Pets can easily reach an unhealthy weight - especially if they don't have humans in their lives who are monitoring their portions and exercise. Thanks to his rescuers, Kale Chips is set to join the ranks of other doggie weight loss success stories, and soon he'll have a happy ending with a new family.