The U.S. government unveiled a plan Wednesday to crack down on the global illegal wildlife trade, which includes the poaching or capture of animals, as well as the smuggling and selling of illegal exotic pets, bushmeat or body parts like ivory.
"The ongoing slaughter of rhinos and elephants in Africa is driven by rising consumer demand here, and United States citizens are intimately involved in illegal trade both here and abroad," Daniel M. Ashe, the director of the U.S. Fish and Wildlife Service, told the New York Times.
This announcement comes exactly a year after President Barack Obama pledged to fight the trade. In the year since, arrests have been made across the globe, from a New Jersey resident selling rhino horn to 68 poachers in central Africa. The FWS announced Wednesday it will send investigative agents overseas to further combat the wildlife trade, in addition to expanding forensic research of smuggled species.
Attempting to bring a multibillion dollar industry to its knees is no easy task. In many cases, state programs work arm-in-arm with nongovernment groups. These organizations, in turn, rely on donors to spread awareness and lend time or money. Here a few NGOs that have set wildlife trafficking in their sights: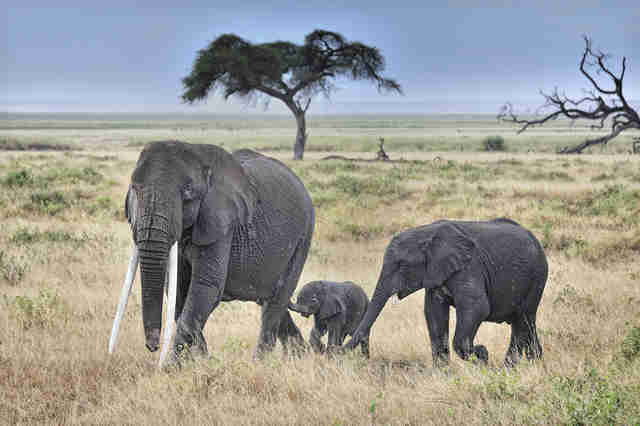 The Wildlife Conservation Society has notably focused on the turtle trade, fighting to save such species as Madagascar's radiated tortoise, the Burmese roofed turtle and other reptiles from being eaten to extinction.
WildLeaks