NY "Blackfish" Bill To Ban Captive Orcas Approved By Senate Committee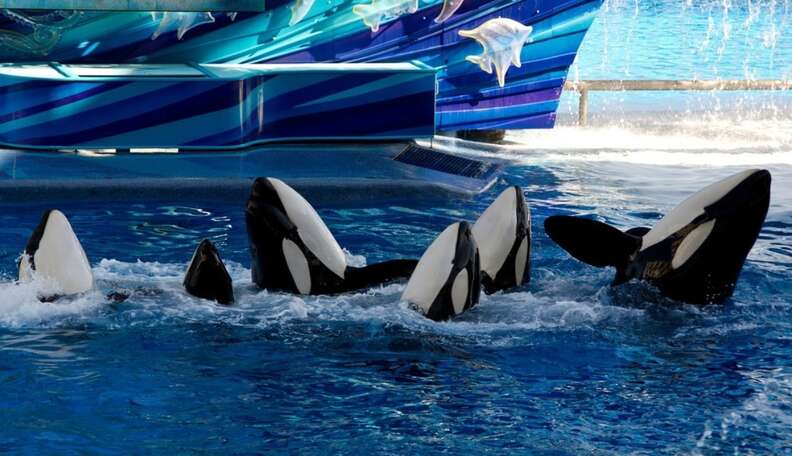 A bill that would ban keeping orca whales in captivity in New York passed in the state's Standing Committee on Environmental Conservation on Tuesday, meaning that it is one step closer to being signed into law.
Proposed by Sen. Greg Ball, Senate Bill 6613 would ban "the possession and harboring of killer whales in New York State aquariums and sea parks," according to a release. While New York does not have any orcas in captivity, the bill, inspired by the documentary "Blackfish," is seen as a symbolic gesture and an expression of the state's stance toward keeping the animals in captivity.
"The documentary 'Blackfish' opened a lot of eyes to the conditions orca whales are often subject to when they are held captive," said Ball. "These are huge, intelligent and majestic creatures and it is an atrocity that they sit captive in oversized tubs. We want to send a message as a state that we will never allow this type of cruelty in New York."
The bill is also seen as a setback for SeaWorld, which is itself embroiled in a legal dispute over its orca whales. A bill proposed earlier this month by California state Assemblymember Richard Bloom, D–Santa Monica, seeks to ban orca performance shows in the state, and require orcas to be retired from performing and, if possible, reintroduced to the wild or transferred to sea pens. The bill has gotten major public attention, and a petition supporting it already has over 1 million signatures.
Are you concerned about the treatment of animals? Voice your opinion by using the hashtag #StopAnimalCruelty or #StopAnimalAbuse on Twitter or Instagram. You can see your contribution and others below: