Elephant Loved His Friends So Much — Until He Was Taken From Them
Now people are fighting to bring him home.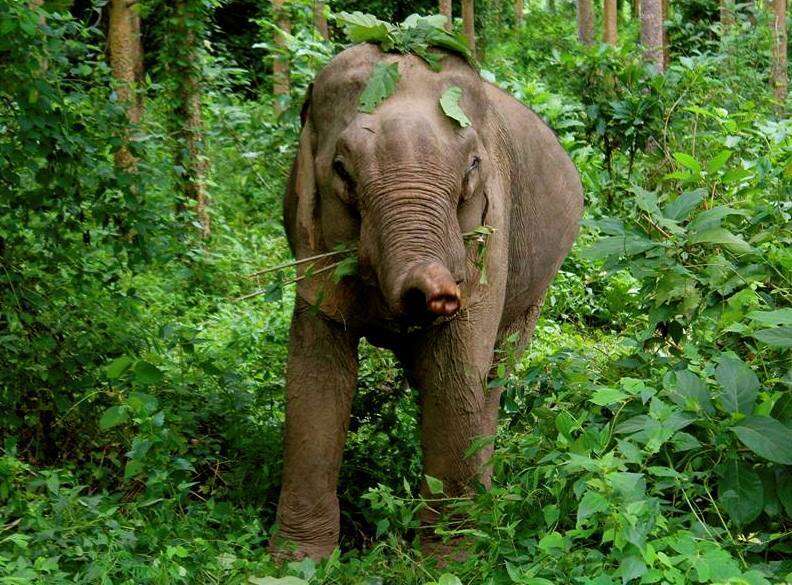 "Managing bulls in captivity is tough," BLES wrote in a blog post. "Bulls are dangerous and finding skilled, experienced and open-minded mahouts to care for bulls humanely is hard. I knew the world of 'elephant experts' would think we were crazy for taking in four adult bulls and a few people tried to talk us out of taking them in. But there was no way I was going to let those boys and their owners down."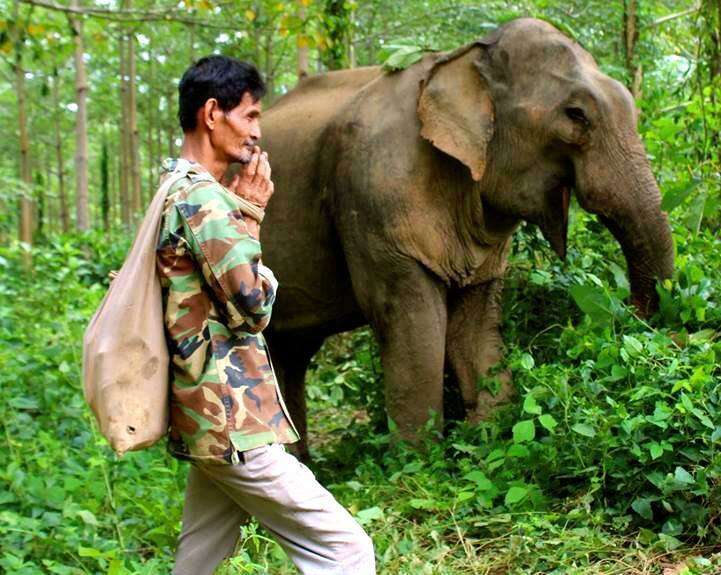 Nwon, who is in his 60s, was the biggest of the four male elephants. He was blind in one eye and had a known history of aggression, but BLES was still determined to care for him - and so, last December, Nwon and the three others arrived at BLES. They were starving and in bad health.
Ever since arriving, however, all four bulls gradually started to thrive in their new home. Nwon was no longer the thin, aggressive elephant he once was. Instead, he enjoyed his time spent in the company of two beautiful female elephants - Pang Noi and Pang Suai.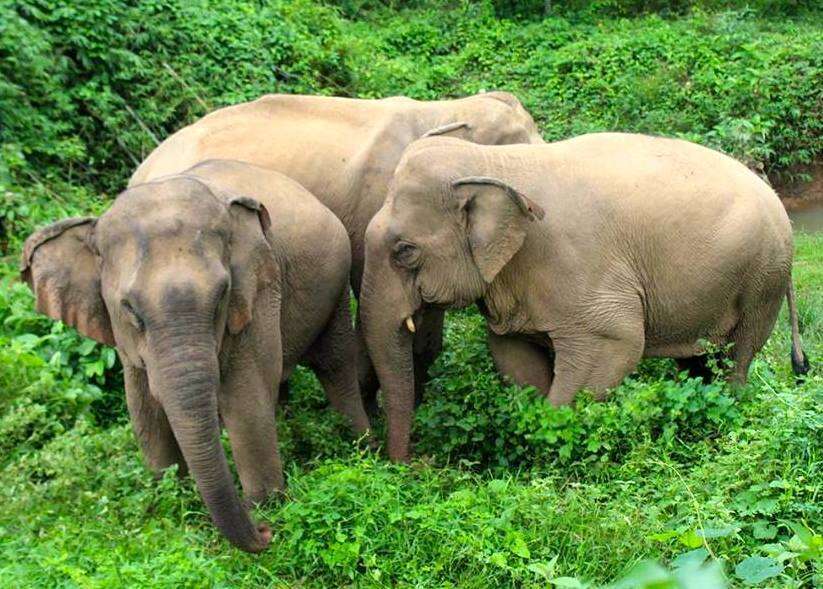 But little did Nwon realize that his time at the sanctuary would be short-lived.
BLES had made an agreement to "lease" each elephant since, at the time, the sanctuary was unable to pay the full amount the owners wanted to sell them permanently. Nwon's former owners apparently took advantage of this agreement, and the sanctuary recently announced that Nwon had been taken back by his former owner and sold to a trekking camp in Surin.
Now the sanctuary is attempting to raise funds with the intention of buying him back for good. After all he's been through, BLES believes it's not fair for Nwon to start a new "career" giving rides to tourists so late in life.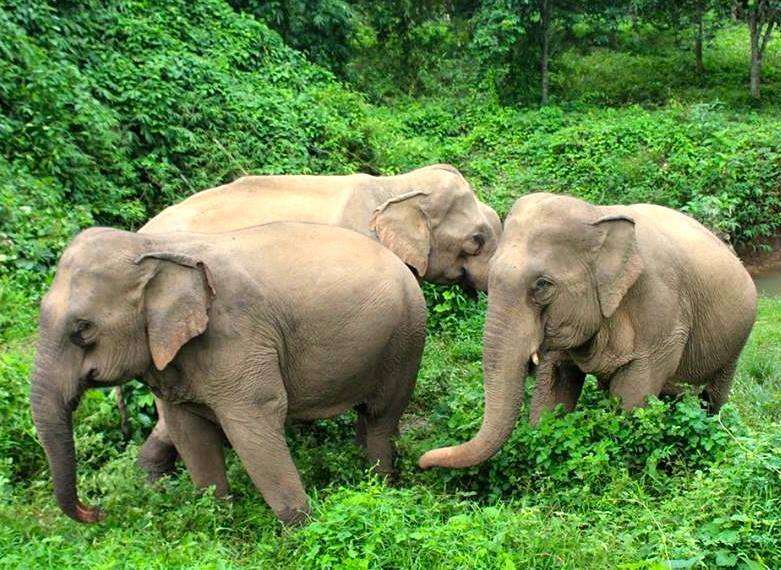 "He has never had a seat on his back," BLES wrote on Nwon's crowdfunding page. "He was a logging elephant."
Although it's unclear if the sanctuary will be able to purchase Nwon back, BLES is trying regardless - in the sad case that he is unable to be purchased, the funds being raised will be put toward rescuing another elephant from a similar situation.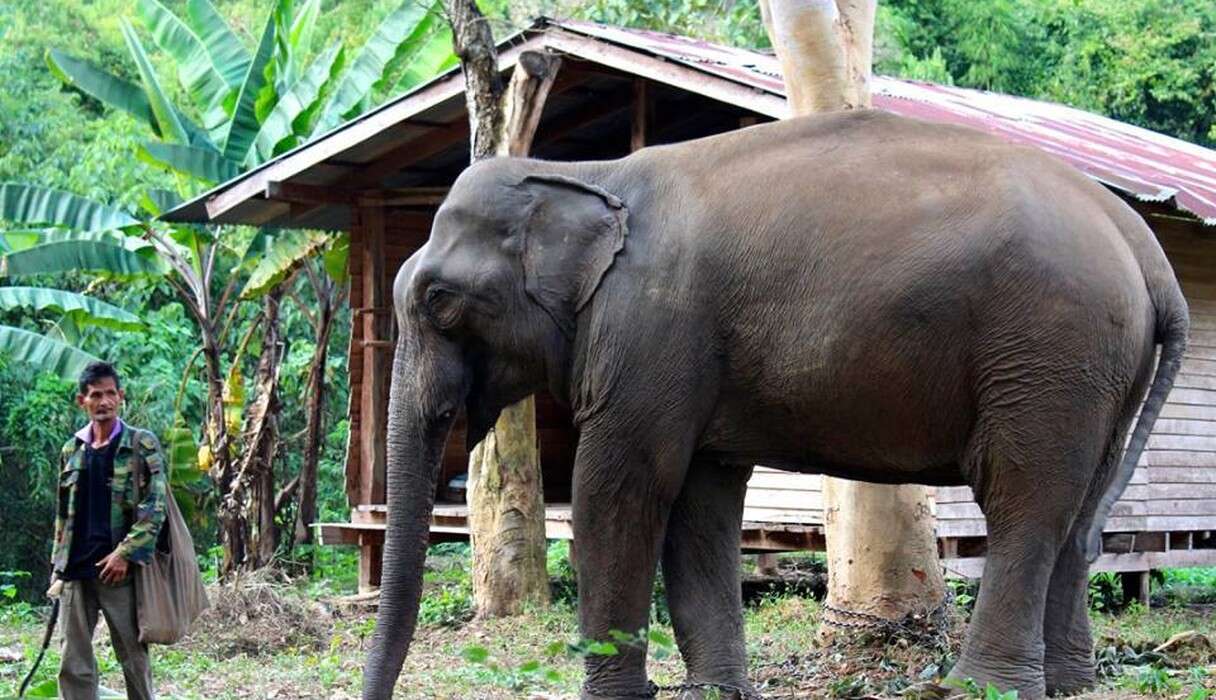 "I cannot believe that to this woman, Nwon meant nothing more than a lump sum of money ... We love Nwon and are genuinely heartbroken by this rude and totally unexpected departure," BLES wrote a blog post. "Since this sudden turn of events, we have spoken to the owners of the other three bulls, who assure us they have no intention of removing their bulls from BLES."
If you're interested in helping bring Nwon home to BLES, click here.