We Get It: Ag-Gag Isn't Sexy. But It's A Threat To Everyone.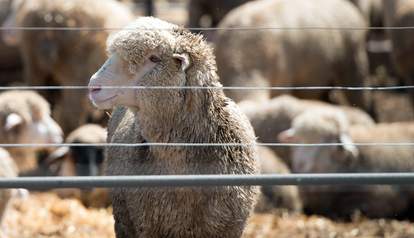 Update: McCrory has vetoed the bill, but the House will vote on overriding the veto on Wednesday, June 3. You can contact House Speaker Tim Moore (R-Cleveland) here and House Majority Leader Mike Hagar (R-Rutherford) here and ask them to not support H.B. 405.
North Carolina's ag-gag bill passed the Senate on Monday and is now on the desk of Gov. Pat McCrory.
And that's not just bad news for animals. If signed, the bill could keep illegal acts hidden by allowing employers to sue the employees who recorded them for hefty damages.
Here are five reasons why everyone - not just animal welfare activists - should oppose this law, and others like it.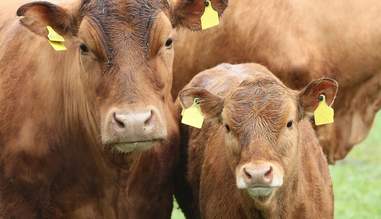 Shutterstock
1. It's a crushing blow for animals.
First, the obvious: In the past few years alone, investigations have documented violent abuse at several North Carolina farms. This law would stop employees or undercover investigators from recording evidence of illegal animal abuse, no matter how bad it is.
Whatever your stance on meat, few people want to see live chickens thrown into mass graves and left to die - the system needs to be fixed, not hidden.
2. It's terrible for the environment.
Earlier this year, Wyoming quietly passed its own ag-gag law. Only now are people realizing that the law means environmentalists could be facing jail for, say, documenting environmental damage on ranchers' land.
Similarly, North Carolina's law could make it impossible for someone to record evidence of environmental damage done by farmers - or any employer. If, for example, an employer were dropping toxic sludge into a river, an employee could actually face prohibitive civil penalties for recording it.
And there's already evidence of just how much damage North Carolina's farms can do to the land around them.
Shutterstock
3. It could make you sick.
Groups like the Center for Food Safety have spoken out against ag-gag legislation because it prohibits workers from recording illegal food safety violations - like, for example, selling meat from sick animals, or misusing pesticides. Under this particular bill, that gag order could potentially apply to any worker at a food company, whether it's a restaurant or an ice cream factory.
And as North Carolina Sen. Josh Stein, an outspoken opponent of the bill, pointed out, it could also be used to stop a pharmacy employee from recording his employers selling expired drugs, for example.
Shutterstock
4. Most people oppose it.
A recent poll showed that 74 percent of the state's voters support undercover investigations and, by a similar margin, oppose legislation that would stop it.
Ag-gag legislation has been criticized by everyone from Temple Grandin, who called ag-gag bills "the stupidest thing that ag ever did," to Tennessee's Republican Gov. Bill Haslam, who vetoed a 2013 ag-gag bill out of concern about whether it was constitutional.
In a recent op-ed in the Charlotte Observer, "Scandal" actress Bellamy Young called the bill "an insult to North Carolina's responsible farmers and an attempt to protect criminals."
Shutterstock
5. It can hide human abuse, as well.
Animals aren't the only ones whose suffering could be silenced. Employees would also be prohibited from recording labor violations, workplace safety issues and other issues that affect workers' well-being and health - meaning employers are less likely to be caught and prosecuted.
Essentially, North Carolina's ag-gag bill would penalize whistleblowers and endanger both animals and humans. Tell Gov. McCrory to veto H.B. 405 by clicking here.