No One Knows How This Shelter Dog Got So Big
Update: Tests confirm that Daisy is suffering from hypothyroidism, which is contributing to her weight gain.
No one was sure of Daisy's background when she was taken from the shelter on Saturday. No one was sure of her age. No one was sure of her weight.
They did know that she had been at the sanctuary for five years. But the woman who owned it was diagnosed with cancer, so she reached out to local rescues to see if they could take the animals.
It took a handful of people to help lift and remove Daisy from the property. She was taken in by The Forgotten Pet Advocates (FPA), in Pearland, Texas.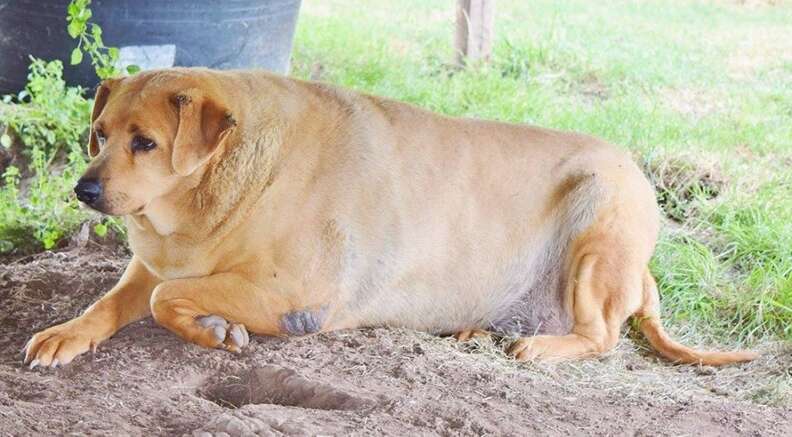 So much is difficult to determine about Daisy because of her condition. "Her coat is in bad shape because of her poor health," Amy Beasley, who is fostering Daisy for the FPA, told The Dodo.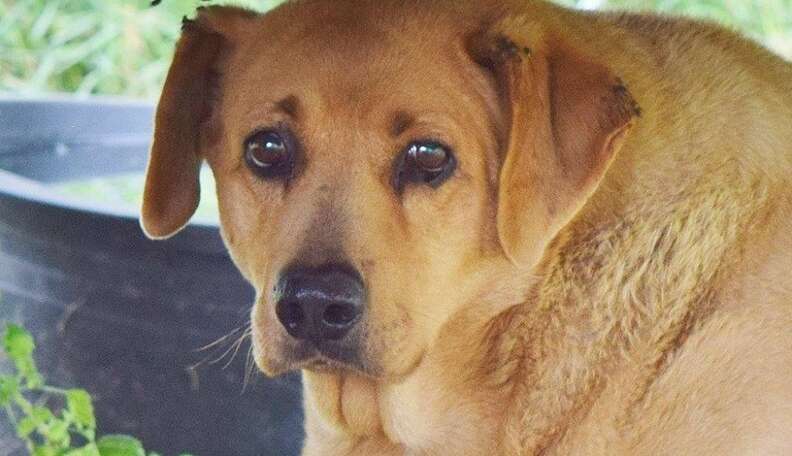 Daisy arrived at Beasley's home on Sunday.
"We don't know how much she weighs and we can't load her into the car to go to the vet," Beasley said. "So the vet is coming here to take blood and run tests."
Even though Beasley is unable to weigh Daisy, the dog's waist measures more than 44 inches.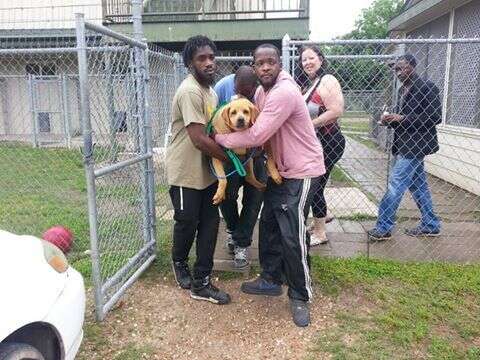 "She can walk," Beasley said. "She just is very cautious about what she decides to do. She went out the back door yesterday evening, and she got down one step. But she heard other dogs barking in other yards and said, 'Nope,' and went back inside."
Daisy had been in a pen at the sanctuary with two other dogs. When she was taken from the only home she's known for years to a temporary facility, she was in a strange place. She would not eat. Then she immediately went to the Beasley home and she was nervous once again. Because she was used to a smaller, confined area, FPA ordered a crate that is large enough for Daisy.
"I can tell she wants to be in a confined space and feel safe," Beasley said.
Beasley's dog, Hunter, has taken a liking to Daisy - he also came from a shelter.
"My other shelter dog Mikey always took care of scared dogs at the shelter," Beasley said. "He always looked out for scared dogs so he latched onto Daisy immediately. He is always checking on her."
For now Daisy enjoys sitting by the window with her head on the windowsill as she sniffs the air.
"Until the vet gets here, we don't know what kind of shape she is in," Beasley said. "She could just be obese and have all the problems that come with that, such as diabetes and pains that can go away if she loses weight. But we won't know until the vet checks on her."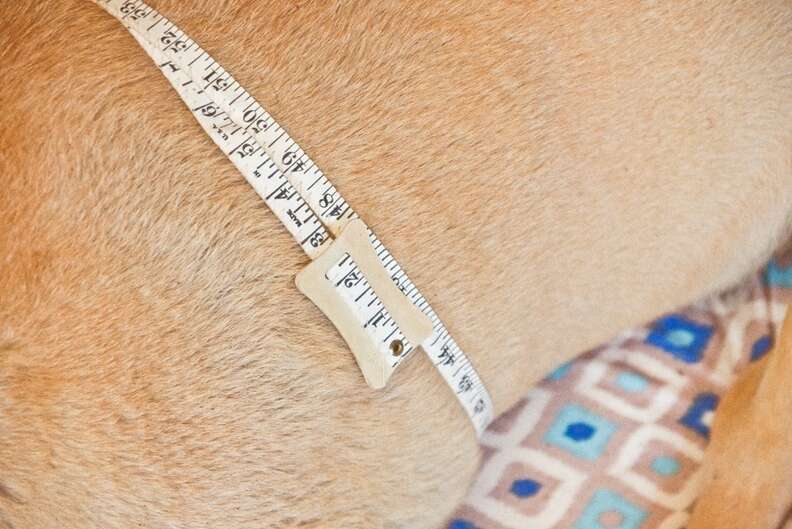 In the meantime, Daisy is settling in and getting more comfortable.
"She insisted on sleeping with the other dogs last night," Beasley said. "And in the morning she was already standing and waiting to go outside, which is a big event."
Daisy has a long road ahead, but she is in good hands at her foster home where she will be for some time before she is ready for a permanent home. "When we take on any animal, we promise them the best possible care," an FPA Facebook post said.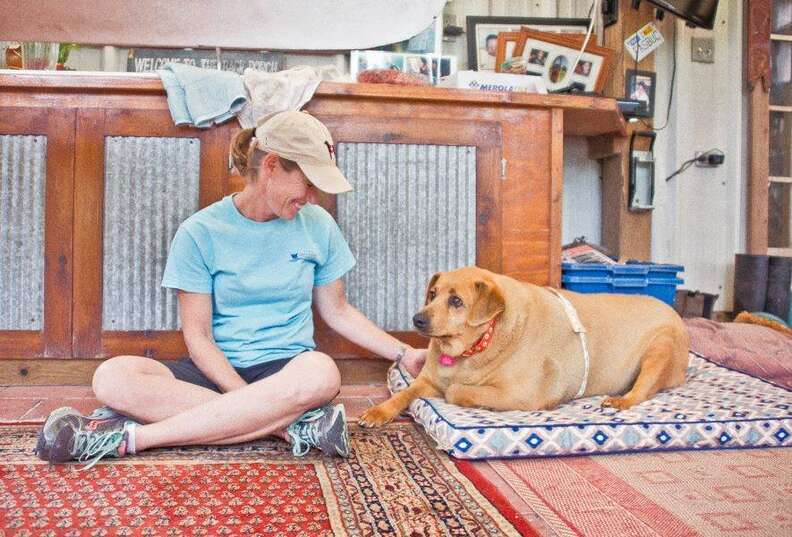 To help with Daisy's care, consider donating here.
To follow her progress, check out the Forgotten Pet Advocates Facebook page.