Newlyweds Give Their Dying Dog The Trip Of A Lifetime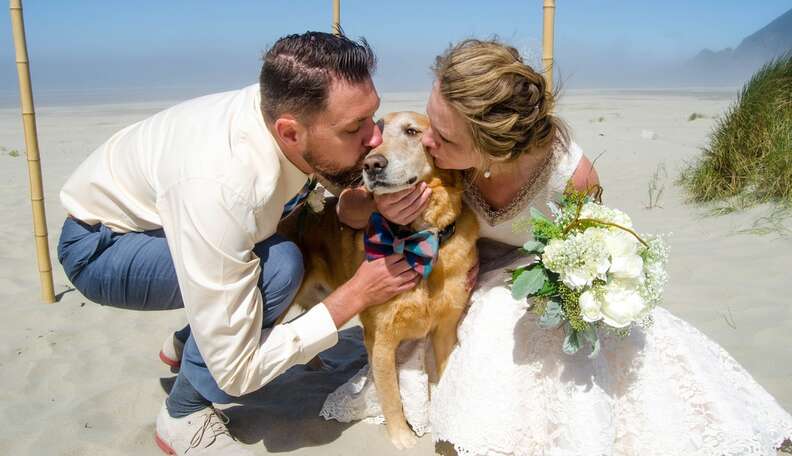 <p> <a href="http://natalyajenneyphotography.weebly.com/">Natalya Jenney</a><span></span> </p>
When Cassidy Williams found out her beloved golden retriever, Dood, had terminal cancer, she knew exactly what she wanted to do for him.
Williams and her fiancé, Mattijs, were supposed to be married in August - and the arrangements had been for Dood to stay behind in Utah. But after finding out the 5-year-old dog might not have much time left, Williams changed the plan.
Williams decided that Dood would serve as the official ring bearer at her Oregon coast wedding, which would also give him a chance to see the ocean. She even gave the photographer special instructions about Dood.
"[Williams] emphasized that because his time was short, I should focus my lens time especially on him," Natalya Jenney, the wedding photographer, told The Dodo.
Not only did Dood have a great day hanging out with his favorite humans and seeing the beach for the very first time, he also made the wedding that much more amazing:
"He was energetic, loving, and simply happy looking," Jenney said. "He was running around, giving kisses to everyone, and just enjoying the amount of people all together ready to give him a petting."
By including Dood in her wedding, Williams gave him the trip of a lifetime before his time was up, and made sure the dog she loved was a big part of her special day.
"Dood brought a great energy to the wedding," Jenney said. "He filled that space with love and comfort."