5-Day-Old Puppy Thrown Away Like Trash Because He's Different
<p>Alex Cearns<span></span></p>
When staff members at Hungry Jack's, a fast food chain, in Baldivis, Australia, came in to open for the day, they heard something unusual - whimpering. They followed the sounds to a dumpster, and that's where they found little Jakk.
Jakk was only 5 days old and already suffering. If he had been left in that dumpster for much longer, he wouldn't have survived.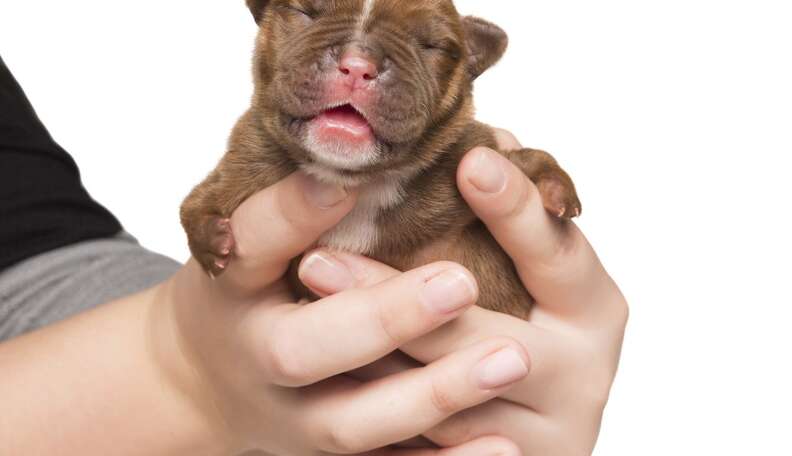 WA Pet Project heard about the abandoned puppy and stepped up to help. He is now being fostered by volunteer Edith Balatonyi, and needs around the clock care in his current fragile state.
It never makes sense that someone would put a puppy in a dumpster, but in Jakk's case, it might have been because he's a little different.
Jakk's front legs are deformed, and he will eventually need physical therapy, according to the WA Pet Project. It's possible that little Jakk may also need a wheelchair to help him get around, but for now, everyone is just focused on his rehabilitation and recovery.
The puppy will not be eligible for adoption until he's at least 6 months old.
Thanks to the diligent staff members at Hungry Jack's and the amazing volunteers at WA Pet Project, little Jakk is going to live a long and happy life, and will never know the heartbreak of being abandoned ever again.