Researchers tracking endangered killer whales in the North Pacific made an encouraging discovery over the weekend after an infant calf was seen swimming with the pod - representing the first birth among the threatened population in nearly two years.
A team from the Center for Whale Research (CWR) spotted the newborn near San Juan Island, off the coast of Washington state, among a group of orcas known as L pod. The new arrival, designated L120, is the second calf born to a 23-year-old orca known as L86.
CWR biologist Dave Ellifrit was able to capture several images of the adorable young family.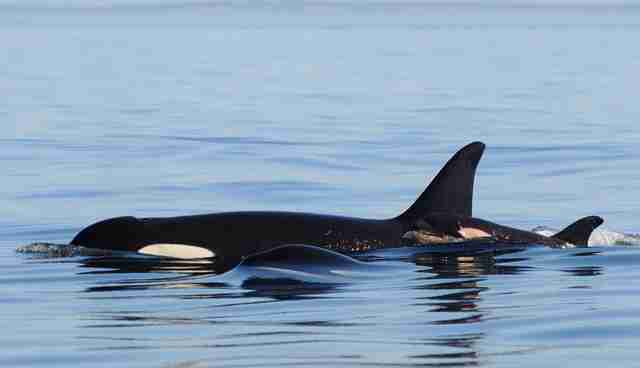 Michael Harris, Executive Director of the Pacific Whale Watch Association, says that while the sight of a new calf among the endangered pod is a welcome one, it's too soon to say that SRKW are making a comeback.
"This is great news. But every time a baby's born, we're careful not to pass out the cigars too soon. Infant mortality is really high among wild orcas, especially these Southern Residents," Harris said in a press release.
"This little whale has a tough road ahead. Every birth is exciting, but we'll be especially thrilled and relieved to see L120 rolling back into the [Puget] Sound and Straits next summer."