An expedition into a forest in northeast Papua New Guinea discovered three new mammal species living there, shocking the researchers, who called the find "better than Christmas."
The first discovery is the Docopsulus wallaby, a small marsupial that was captured on one of the 40 camera traps that were set up for the study. The animal is about the size of a house cat. Researchers have only released one photo of the critter so far: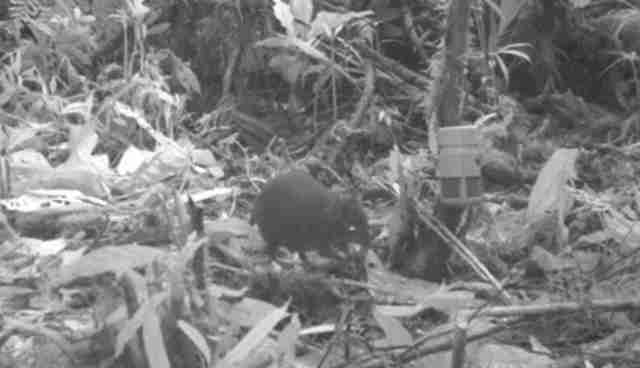 Tenkile Conservation Alliance and Deakin University The second creature they discovered is a new type of antechinus, a sort of shrew-like marsupial. Other antechinus look like this:
Lastly, they found a "Dumbo" mouse with giant ears.
"The feeling is better than Christmas," Euan Ritchie, an ecologist at Deakin University in Melbourne, who partnered with the Tenkile Conservation Alliance for the expedition, told the Guardian. "To go somewhere no one has gone before in order to describe new animals is pretty fantastic."
More on miraculous animal discoveries: