New species of freshwater snail discovered in Macedonia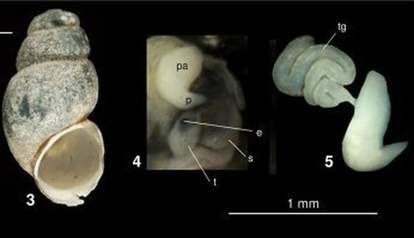 A new species of freshwater snail was discovered in Macedonia!
With support from the Critical Ecosystem Partnership Fund (CEPF) through our investment in the Mediterranean Basin biodiversity hotspot, the Macedonian Ecological Society (MES) is quantifying the threats and needs for protection of the glacial lakes, bogs and streams of the Jablanica Mountain in Macedonia within the context of the Habitats Directive and Water Frameworks Directive.
This new species was discovered as part of a micro-invertebrates analysis conducted by MES.
Established in 2000, the Critical Ecosystem Partnership Fund (CEPF) is a global leader in enabling civil society to participate in and influence the conservation of some of the world's most critical ecosystems. CEPF is a joint initiative of l'Agence Française de Développement (AFD), Conservation International, the Global Environment Facility (GEF), the Government of Japan, the John D. and Catherine T. MacArthur Foundation, and the World Bank.