Films like "Blackfish" and "The Cove" have become powerful tools in recent years for turning the plights of animals into international conversations.
In particular, documentaries like these have increased public awareness of captivity by transforming orcas like Tilikum, SeaWorld's largest killer whale, into household names. In the wake of "Blackfish," SeaWorld announced it would no longer breed orcas at its facilities, a giant step forward for captive animals.
And the next on the list for major breakthroughs? Chimpanzees.
At least that's what a dedicated team with the Nonhuman Rights Project (NhRP) is hoping for. "Unlocking the Cage" is a documentary that follows Steven Wise, an attorney and the president of NhRP, and his team on a quest to set free four chimpanzees held in roadside zoos and medical testing facilities across the country. Their names are Hercules, Leo, Tommy and Kiko.
Hercules and Leo
Though Wise is the one leading the charge in "Unlocking the Cage," the real stars are the film's more silent characters: the chimps. Hercules and Leo are two chimpanzees, both nearly 10 years old, who have been used for medical research, without a steady place to call home, for years. Their contribution to science has been to be probed by metal wires inserted into their muscles. They've been anesthetized countless times and have been held in cold, sterile labs for most of their lives.
During the film, Hercules and Leo were on loan to Stony Brook University in New York, from the facility that owns them, the New Iberia Research Center (NIRC) in Louisiana, over the objection of Wise and the NhRP.
"After being subjected to five years of imprisonment in the basement of a computer lab at Stony Brook University, where thin wires were inserted into their muscles and they were placed under general anesthesia dozens of times," Wise told The Dodo, "Hercules and Leo were taken from Stony Brook in New York back to their 'owner,' the New Iberia Research Center."
Today, they lie in wait, along with 218 other chimpanzees, at the NIRC, while plans are made to retire them to a new sanctuary in Georgia called Project Chimps, where they can join others like them. But it could take another three to five years.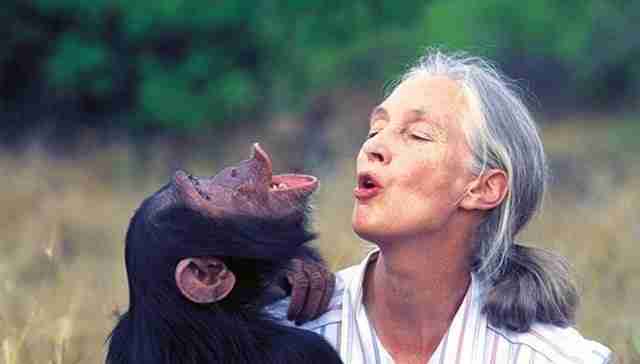 Meanwhile, Wise and NhRP, with the added voice of Jane Goodall, continue to seek a more immediate place for Hercules and Leo to rest. "We have little reason to think this timeline is realistic," said Wise. "Save the Chimps, the spectacular chimpanzee sanctuary in Fort Pierce, Florida, has, since August of 2015, offered to take Hercules and Leo at no cost to the NIRC, or anyone else, for the rest of their lives. The NIRC has repeatedly refused this offer."
"They have suffered enough and deserve the right to be as free as they can be in North America," Wise said.
Tommy
Tommy is a 26-year-old chimpanzee who has lived in captivity his entire life. And he's currently missing, though that wasn't the case when Wise first visited him in the film. Tommy's life began in Hollywood, but by the time Wise found him, he was living alone in a garage on a used trailer lot in Gloversville, New York.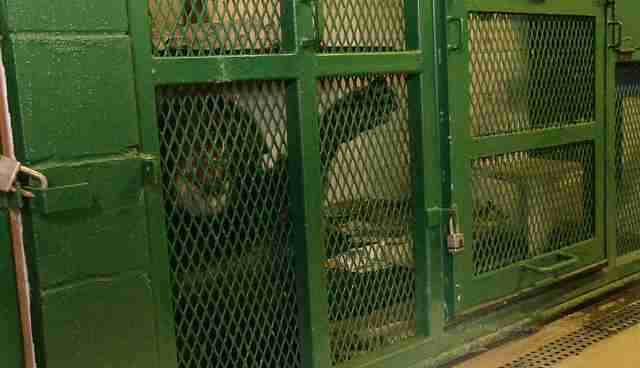 Under the "care" of Patrick C. Levery, who also rents and sells reindeer, Tommy called a dirty, cement cage home and spent most of his time staring at the TV left on for him. He was utterly alone. Chimps need social interaction and the formation of familiar bonds to thrive. Living in isolation can lead to aggressive behavior, depression, self-mutilation and, even after captivity, post-traumatic stress disorder (PTSD).
Eventually, Levery arranged to have Tommy sent to the DeYoung Family Zoo in Michigan, on September 10, 2015. New York State Department of Agriculture and Markets records support this.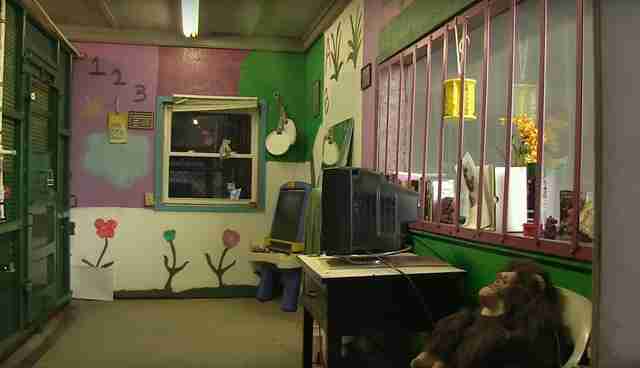 Now, nobody can find him. An employee of the DeYoung Zoo told The Dodo it had never heard of a chimp named Tommy. "We are working hard to find answers to this," said Wise. "Tommy does not appear to be at the DeYoung Zoo and the zoo has refused to tell us where Tommy is. We will not rest until we find him and have him sent to Save the Chimps sanctuary. Like Hercules and Leo, Tommy has suffered long enough."
Kiko
Kiko, also around 26 years old, is a family pet forced to wear a chain around his neck under the watch of Carmen Presti and his wife, Christie, in Niagara Falls, New York. The Prestis refer to their home as The Primate Sanctuary.
They once owned a second chimpanzee named Charlie, famously known as "The Karate Chimp," who died during the course of filming "Unlocking the Cage," as did two other chimps, Merlin and Reba, who lived at the Bailiwick Zoo (now the Bailiwick Animal Park) in Catskills, New York.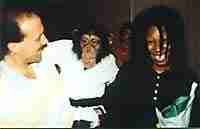 "Kiko is partially or completely deaf as a result of abuse he suffered while on the set of a 'Tarzan' movie before being acquired by the Prestis," according to the NhRP. "Carmen has said he bought Kiko because he wanted Charlie to be in a movie, but the movie makers said they needed two chimpanzees [so he brought Kiko along as well]. The movie later fell through."
"Captivity, it's just killing these guys," Wise said in the film. "So, we need to locate every surviving chimpanzee in New York state and file a suit on their behalf."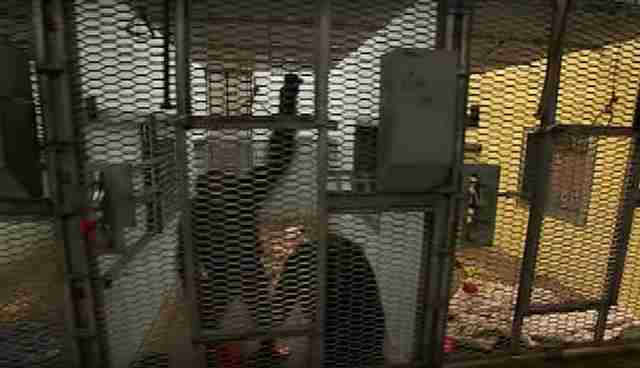 The path to safety for Hercules, Leo, Tommy and Kiko is a long one, and could actually be quite complicated, involving strategic legal battles and arguments that have never before been made in U.S. courtrooms.
These four chimps might end up representing many other animals who are held in captivity across the country. And their names could become just as familiar to us as Tilikum's.
But first, their freedom.
Why chimps?
According to Wise, chimps were the ideal starting point for conversations about animals' rights simply because we know an awful lot about them. "There's been a massive outpouring of scientific articles and studies, both from the wild and in captivity, about the cognitive ability of apes," said Wise.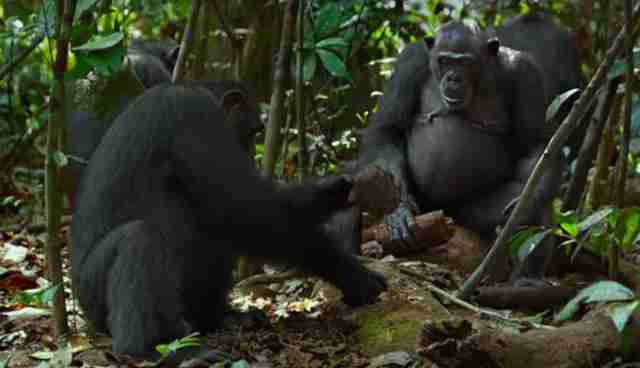 "What is known makes it clear that the cognition of chimpanzees is quite similar to the cognition of human beings," he said. "It makes it, we think, easier for judges and legislators to really empathize with chimpanzees, because the way they think and the way they feel is really so close to the way we think and feel."
"When you imprison a chimpanzee, the chimpanzee understands that tomorrow he's going to be in prison," Wise said in the film. "As far as he knows, it's not going to end."
There are also lots of places for chimps to go once they've been awarded their freedom. From the Save the Chimps sanctuary in Florida, mentioned above, to the North American Primate Sanctuary Alliance (NAPSA), there are options for any newly freed chimp. On the other hand, according to Wise, there are two sanctuaries for elephants in the United States, but there are currently no feasible options to retire dolphins and whales.
But before the question of which sanctuary Hercules, Leo, Tommy and Kiko will go to, comes a novel battle that will transform them from property into autonomous beings in the eyes of the law.
Are chimps property?
"We intend that the first recognition of legal 'personhood' for any nonhuman animal will catalyze a new conversation," Wise said.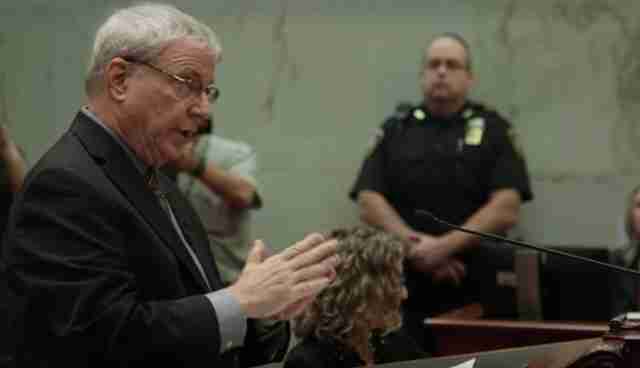 "Unlocking the Cage" shows Wise and his team filing the first lawsuits on behalf of Hercules, Leo, Tommy and Kiko, that seek to transform these chimpanzees from a "thing" with no rights to a "person" with legal protections.
Legal "personhood" is not what you might think. It doesn't mean chimps will suddenly be required to pay taxes, have the ability to vote or get a driver's license. The single biggest misconception, according to Wise, is that the NhRP is trying to win "human rights for animals."
"This is not what we are seeking," he said. "We are seeking gorilla rights for gorillas, chimpanzee rights for chimpanzees, elephant rights for elephants, orca rights for orcas."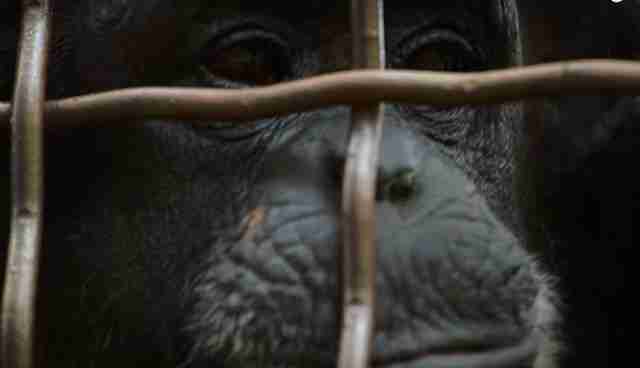 Distilling "personhood" arguments down to one point is not easy, but, on a very basic level, Wise and his team are simply trying to change the fact that nonhuman animals are currently treated as property, as "things."
"Things exist for persons, while persons exist for themselves," said Wise.
The end goal also goes beyond animal welfare, which would just mean maintaining a minimum level of care for the chimps in their prison-like living situations. If given "personhood" status, chimps would have an avenue to stop being "owned," and therefore stop being moved around or treated poorly at the whims of their owners.
"If a human being is kidnapped and is being held against her will, judges don't debate whether the kidnapper is treating her well or not, they try to give her her freedom back," Wise said. "There's no reason why nonhuman animals should be treated in any different way. We won't have a discussion of whether or not the wardens who have prisoners in their care are treating them well. The question is, 'Should they be there in the first place, or are they entitled to their freedom?'"
What Wise and "Unlocking the Cage" hope to show is that chimps, because of their similarities to humans, deserve these basic legal rights, allowing someone to step in and sue on their behalf, with the ideal result being their release into the care of sanctuaries or back into the wild.
"The Harambe killing has put the legal 'thinghood' of all nonhuman animals and the terrible reality of their lives and deaths in a harsh light," said Wise. "Nonhuman animals like Harambe the gorilla or [Hercules, Leo, Tommy and Kiko] are seen as legal things who can be exploited at our will and imprisoned in zoos or cages."
"But, we have reached a real turning point in how society relates to nonhuman animals," said Wise. "The days when every nonhuman animal is seen as a legal thing subject to be exploited and enslaved are rapidly coming to an end."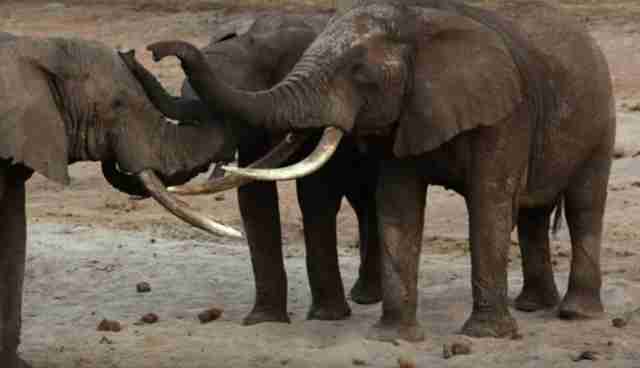 Though all the New York chimpanzee cases are still unfolding, Wise and the NhRP plan to file cases on behalf of captive elephants next.
"Unlocking the Cage," a film by Chris Hegedus and D A Pennebaker, will be broadcast on HBO on February 20.
Watch the trailer here: