New Jersey Passes First Ever U.S. Law To Completely Ban Ivory And Rhino Horn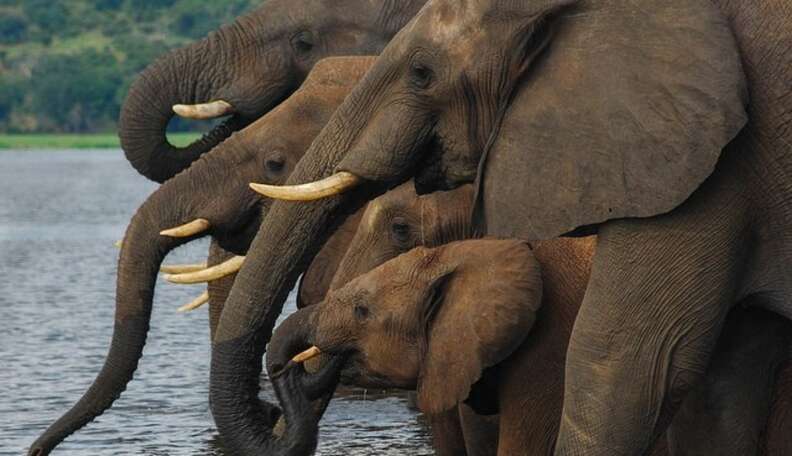 blog.mrsjonesandco.com
blog.mrsjonesandco.com
In a landmark move to end his state's involvement in international wildlife trafficking, New Jersey governor Chris Christie today signed legislation to fully ban both the import and in-state sale of both ivory and rhino horn.
The new law closes loopholes that had previously allowed for some ivory trade in the state -- an important move, seeing that New Jersey is a main point of entry for smuggled wildlife and an entry point to New York City, the largest market for ivory in the country.
As far as legislation like this in other states, New Jersey and New York are now the only states that have any legislation prohibiting sales of ivory and rhino horn within the state. New York's isn't complete yet, but Iris Ho, Wildlife Program Manager with Humane Society International, told The Dodo that campaigners are expecting New York's Governor Cuomo to sign a similar bill into law soon.
Kathleen Schatzmann, New Jersey state director for The Humane Society of the United States, issued the following statement in response to the news:
"We are proud of Governor Christie and state legislators' actions today and applaud them for recognizing the impact the new law will have on the global ivory trade. New Jersey's leadership shines by setting an example for other states and countries to follow."
[rebelmouse-campaign #EndPoaching title="Add your voice: Pledging never to buy new or vintage ivory products." theme="sidebar" total="supporters have shared their voice." cta="Sign Now" pastCta="Signed" sendButton="Sign" why="Pledging never to buy new or vintage ivory products." addPost="Post Now!" shareText="Join @dodo and me in pledging never to buy new or vintage ivory products #EndPoaching {{link}}"]