Hundreds Of Animals Rescued From Nightmare Farm Covered In 'Carpet Of Crunching Bones'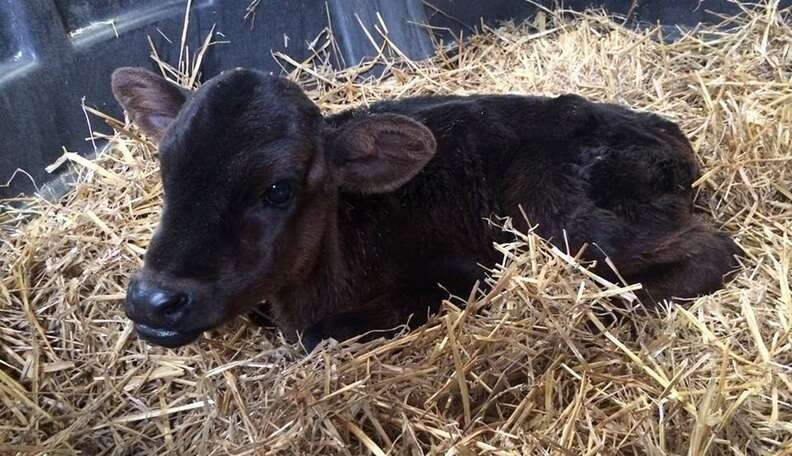 <p> <a href="https://www.facebook.com/TheBarnyardSanctuary/photos/pcb.896362750422284/896337300424829/?type=1&theater">Facebook/The Barnyard Sanctuary</a> </p>
<p> <a href="https://www.facebook.com/TheBarnyardSanctuary/photos/pcb.896362750422284/896337300424829/?type=1&theater">Facebook/The Barnyard Sanctuary</a> </p>
Nearly 200 animals have been rescued - and dozens of bodies recovered - in a New Jersey abuse case so horrific it's left responders stunned.
"Horrific undertaking at two different locations that will not soon be forgotten by any of our Officers on scene," Capt. Rick Yocum of the NJ SPCA wrote on Facebook shortly after the discovery. "Please give us a few days to process this and try and understand that we are overwhelmed at this time."
"When he walked into the backyard there were dead animals' bodies lying all over, mounds and piles of them," Tamala Lester, founding director of The Barnyard Sanctuary, told The Dodo. "Baby farm animals for the most part."
Officers from the New Jersey SPCA quickly arrived to find countless dead animals spread across the property. "It was crazy," spokesman Matt Stanton told The Dodo. "Literally a pile of dead animals in various stages of decay three feet from the house."
More bodies and parts were scattered across the property. Others were found inside the house. "They had live and dead animals in the house," Lester said. "And when the babies died they would open up the sliding glass door on the side of the house and dump them outside in a pile."
When officers discovered the owner had another property in his name, they quickly set out to inspect it - only to find more of the same.
"There were dead animals everywhere. There were bones and pieces of animals," Mike Stura, founder and president of Skylands Animal Sanctuary & Rescue, told The Dodo. "You couldn't walk 10 or 15 feet without finding a part of a dead animal."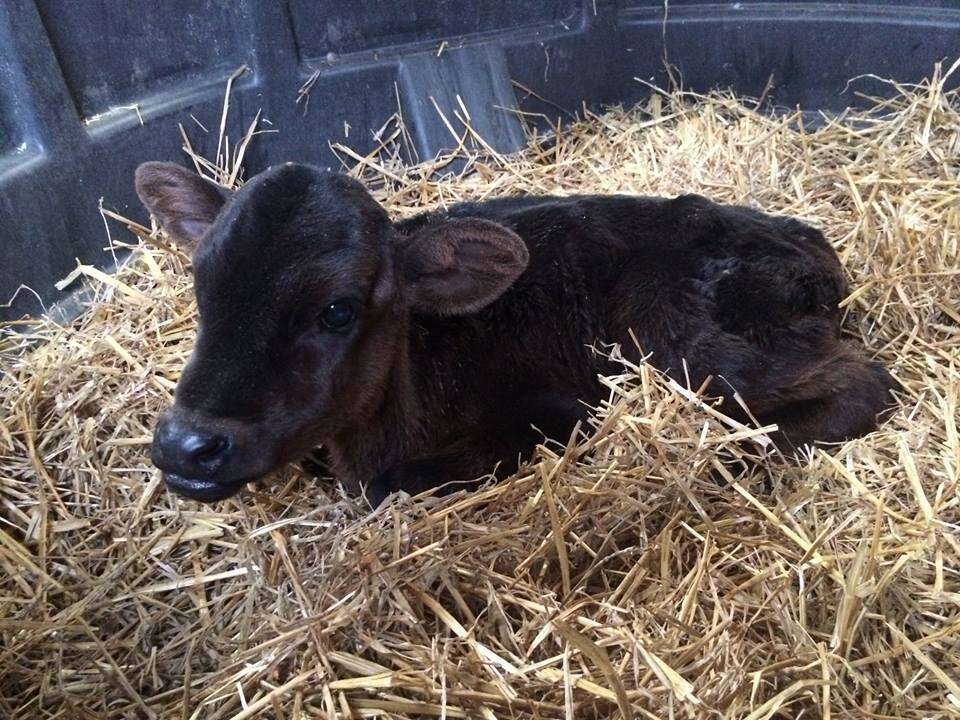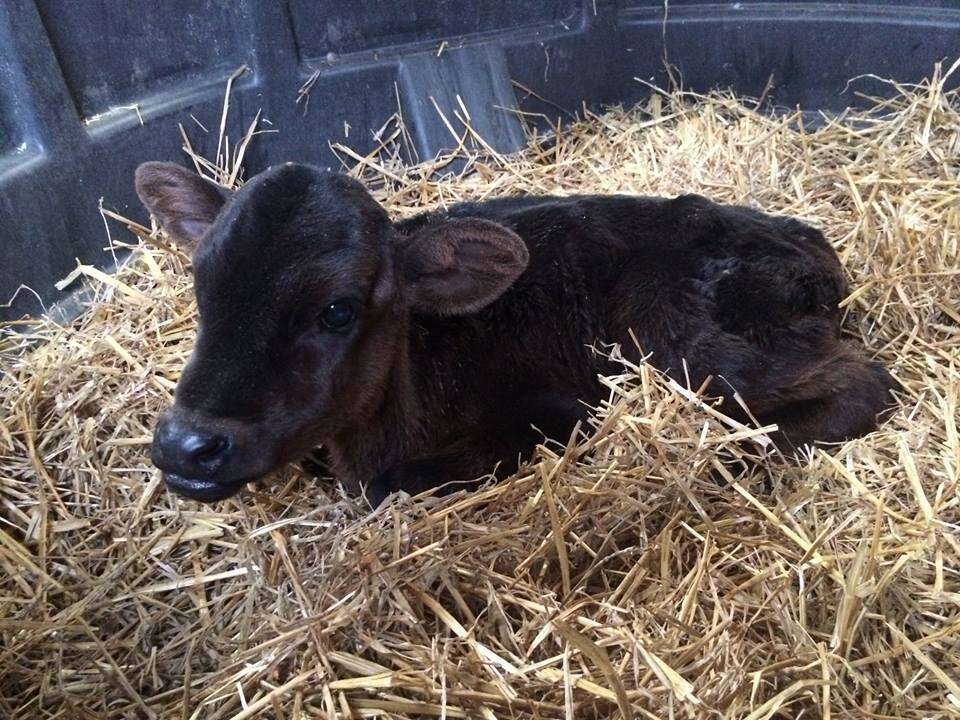 As of Wednesday, the total body count was at 75. That's expected to rise, as there are still piles of bodies investigators haven't gone through. Lester estimated that there were hundreds.
Both Lester and Stura said it was one of the worst cases they've seen. "Occasionally you get one dead animal [during rescues]," Lester said. "But when you walk in and you're literally on a carpet of crunching bones ... it was hard to walk around them."
There were also living animals at both locations, thought they weren't much better off. Neglected and starving, many were wandering around the muddy, barren property looking for food. Others couldn't.
"They were little babies that still had their umbilical cords, and they had not had food or water or anything," Lester said. "They were so weak that they couldn't walk. We had to carry them."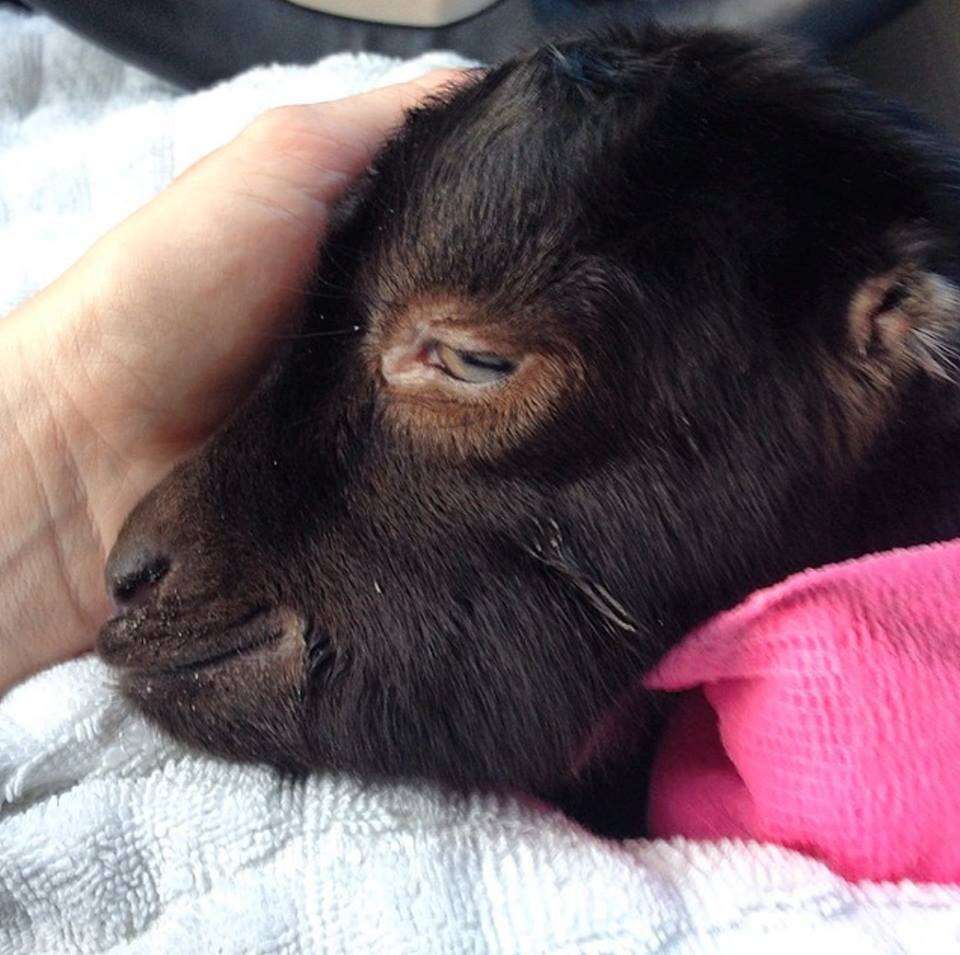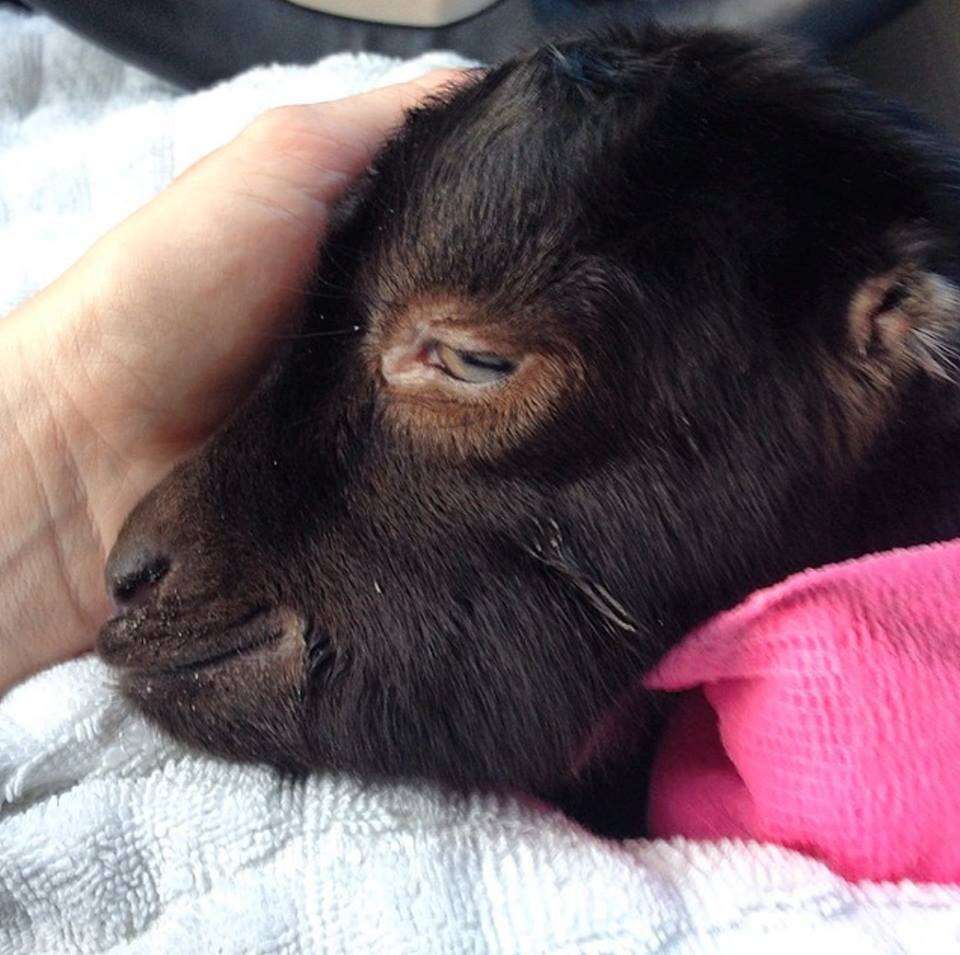 More than 180 animals have been rescued so far, including cows, goats, pigs, emus, pheasants, chickens, quails, ducks, partridges, chinchillas, hamsters, guinea pigs, geese, turkeys, a cockatiel and a snake, according to the NJ SPCA.
Some animals are still on the farm, as the survivors have to be removed in groups and quarantined so they don't infect the other animals at their new homes. Many of the animals have E. coli and upper respiratory infections, and most are are emaciated. The pigs have severe mange, Lester said, and are "just ripping their skins off they're so itchy."
They're also very scared of humans and, as Stura put it, "shell-shocked."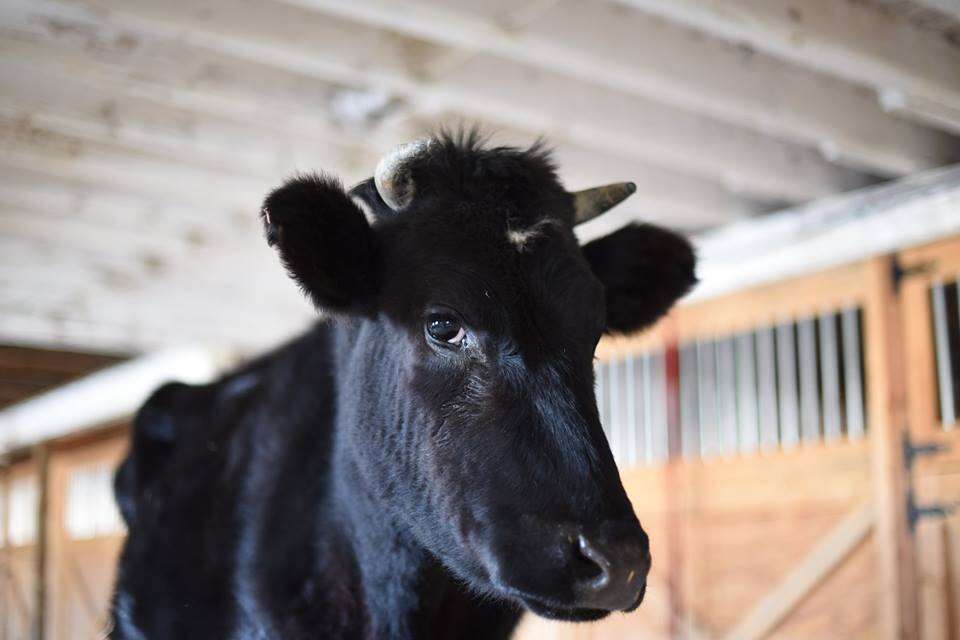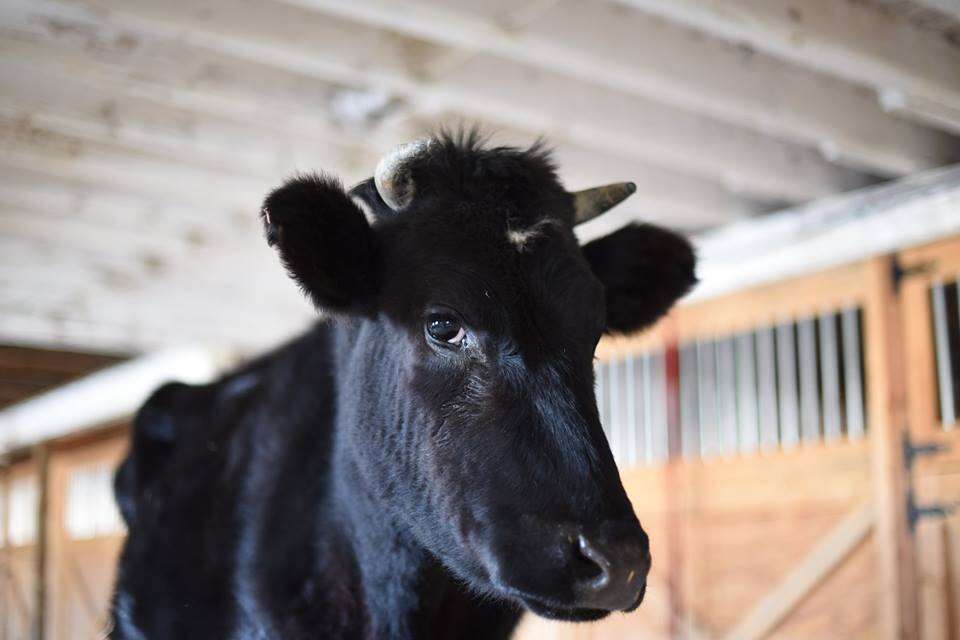 "That he could do that to animals is bad enough," Lester said. "That he could do that to baby animals is a little bit worse. But that he could teach a 3-year-old that it's okay to do that, and have them live in a bedroom where there are live animals and dead animals with E. coli, is just reprehensible."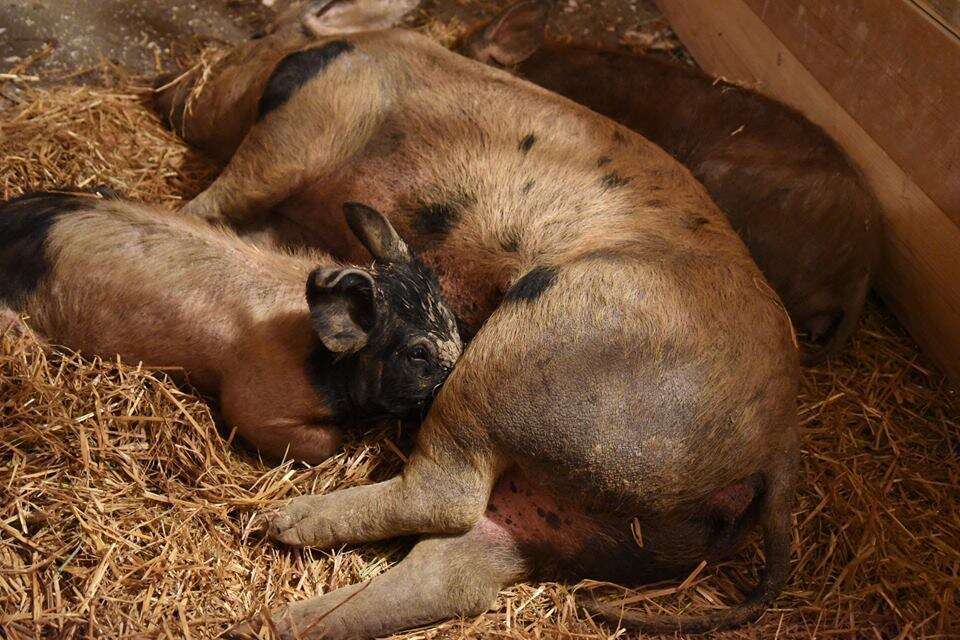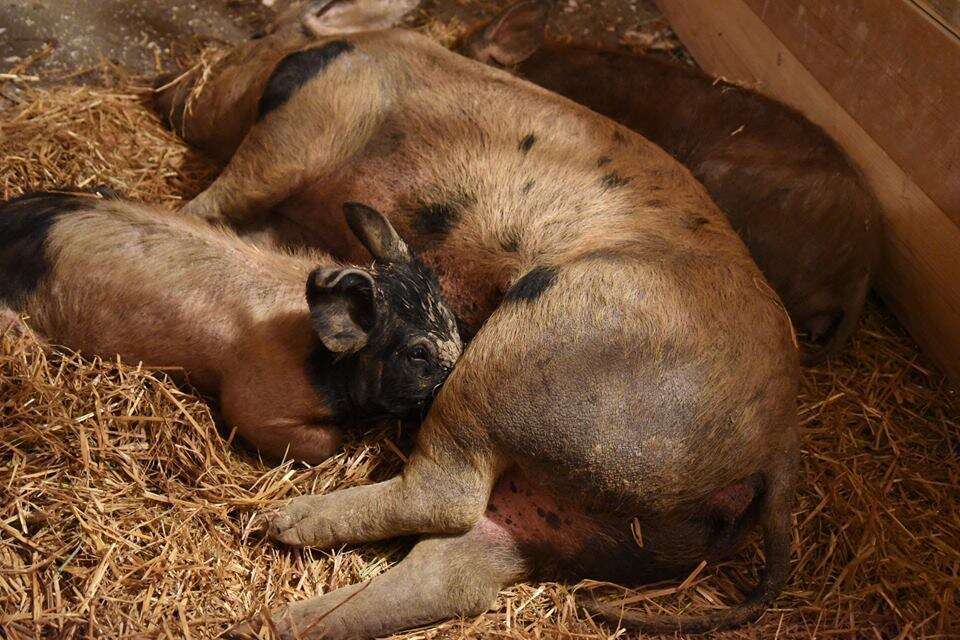 Stanton said that the NJ SPCA believes he was attempting some sort of resale business, buying baby animals at auctions or from individuals and reselling them, but that the details of the case are still unclear.
Already, rescuers are fielding calls from horrified people who've had dealings with Lloyd in the past. Lester said she's received several calls from people who've sold Lloyd animals, trying to track their former animals down and make sure they were among the living. "Unfortunately none of them were," Lester said. "They were very upset that this guy had told them a story and then let them perish."
The good news is that the animals who made it through the horror show have a much brighter future ahead. The Barnyard Sanctuary took in around 150 of them, while Skylands took in nine. Private individuals stepped up to take a few more.
And even though it's only been a few days since the rescue, both Lester and Stura said that some of their animals have perked up - and are responding to this new idea of human kindness.

One group of little pigs that Barnyard took in have been kept in a trailer with high windows so the frightened animals could feel secure and not be scared by their new surroundings.
"The first few days they were in there, you'd open the door and they would all run to the back and jump up and try to hide under each other to get away," she said. "Now, one short week later, you open the door and they all run to the door and lick your fingers."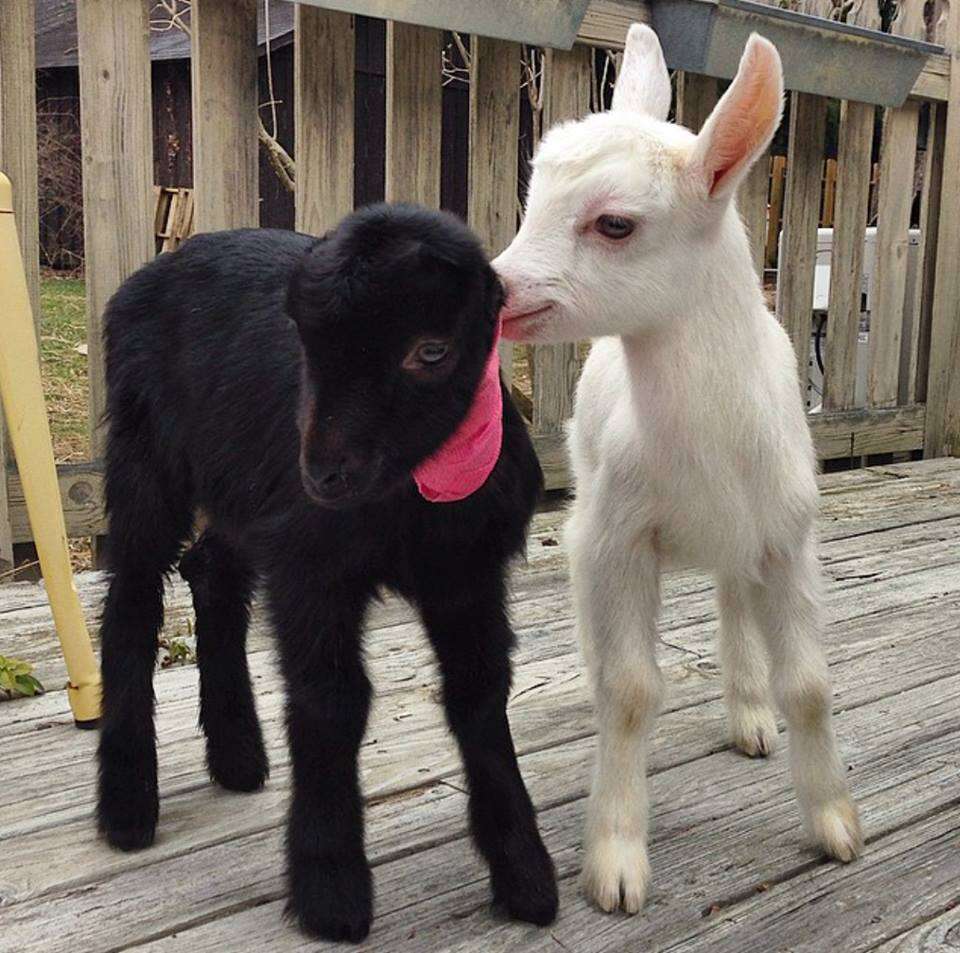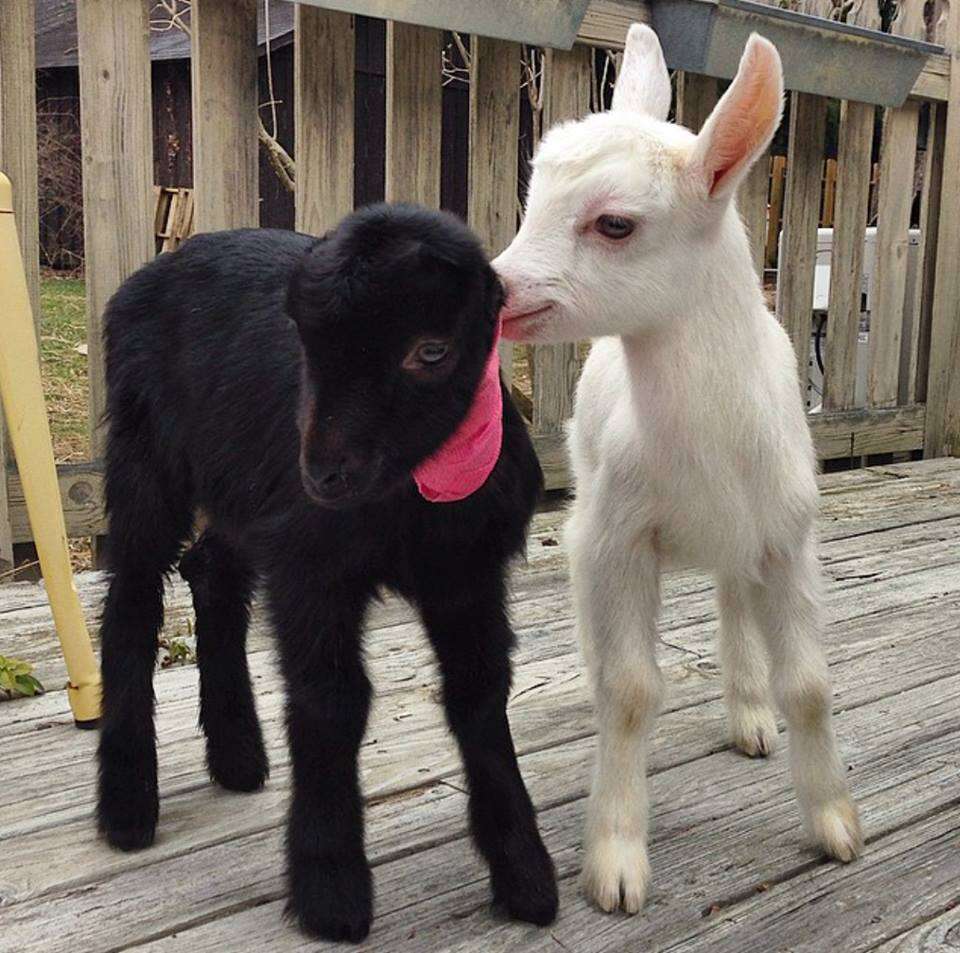 If you'd like to help with the rescue efforts, you can donate to The Barnyard Sanctuary here and Skylands Animal Sanctuary & Rescue by clicking the "Donate" button here.