At first, the slightest noise scared him so much that he curled up into a little ball.
But the first badger cub admitted to the U.K.'s Folly Wildlife Rescue is finally starting to relax - but not too much.
"It's really important that the cubs don't get used to humans (or even tame)," Dave Risley, director of the rescue center, told The Dodo.
Risley and his wife actually keep baby badgers at their home for the first few weeks, so they can have peace and quiet, until they're big enough to go into an enclosure at the rescue center.
"They mustn't hear voices or be handled more than necessary, so we don't let anyone in to see them," Risley said.
The baby boy was rescued at the end of March and has since been joined by another badger who turned up all alone. While Risley believes the first badger had been orphaned - his mother was probably hit by a car - the other appeared to have been caught and injured by a dog.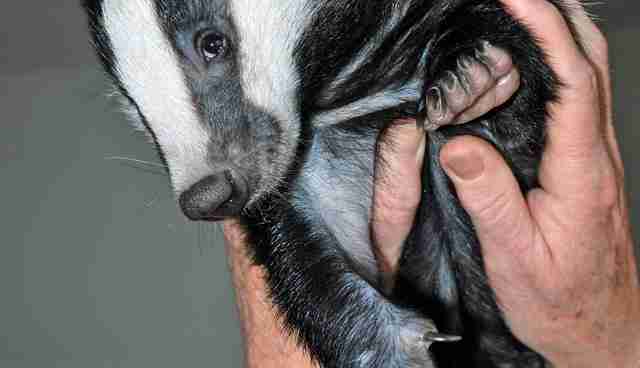 "It's always difficult to know why these very young badgers come in (they can't of course tell us!)," Risley said. Normally they're found by Good Samaritans who bring the baby-in-need to Folly Wildlife Rescue for help.
Rescuers at Folly Wildlife Rescue hand-rear them until they are ready to return to the wild, usually in August or September.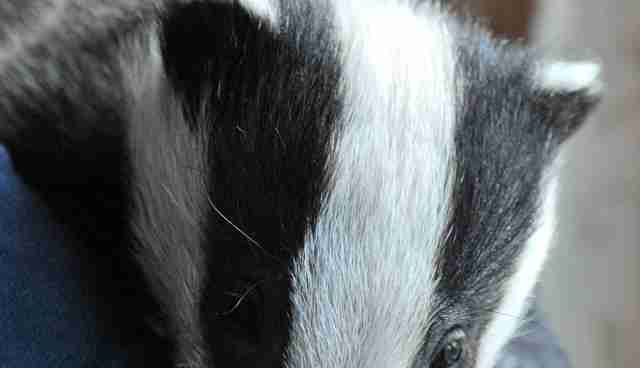 "Sometimes, the cubs are really poorly and dehydrated, so it can take several days to pull them through," Risley said.
Luckily, they're in good hands. The rescue center helps about 10 to 20 badgers per year, so knows what they need to grow into independent wild badgers.
This badger cub, who came in at the end of March, is already doing much better, according to Risley.
"In fact, to say he is an active little chap would be an understatement," the rescue center posted to Facebook last week. "Taking these photographs was quite a challenge!"
But with a photo op like this, who could resist?