Touching Photos Capture Animals Who Survived Nepal Earthquake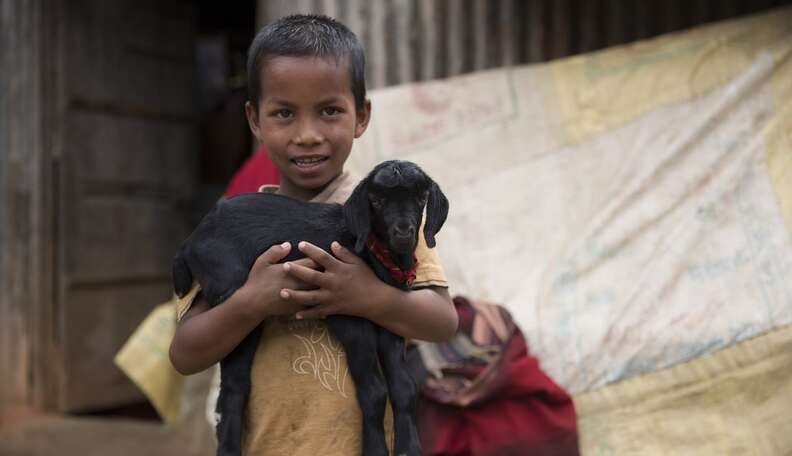 <p> Humane Society International </p>
Nepal is still reeling from the April 25 earthquake that left at least 7,000 people dead, with thousands more still missing. At a distance, it's easy to make a distinction between the human lives affected and the animal ones.

But on the streets of Nepal, a different picture emerges. In the country's heavily agricultural society, the fates of the people are often intertwined with those of the animals at their sides. And in many cases, these animals are closer to friends or family than anything else.
The pictures below showcase the work of the animal welfare groups who are on the ground in Nepal, working alongside the humanitarian efforts to ensure all lives affected by the tragedy get the care they need.
Many Nepalese families depend on animals for their livelihoods - and for companionship.
Just like the human death toll, the animal death toll is rising.
Thousands of animals are living on the streets and in need of shelter...
...with their owners either homeless themselves or lost in the earthquake.
Other animals are trapped in the rubble ...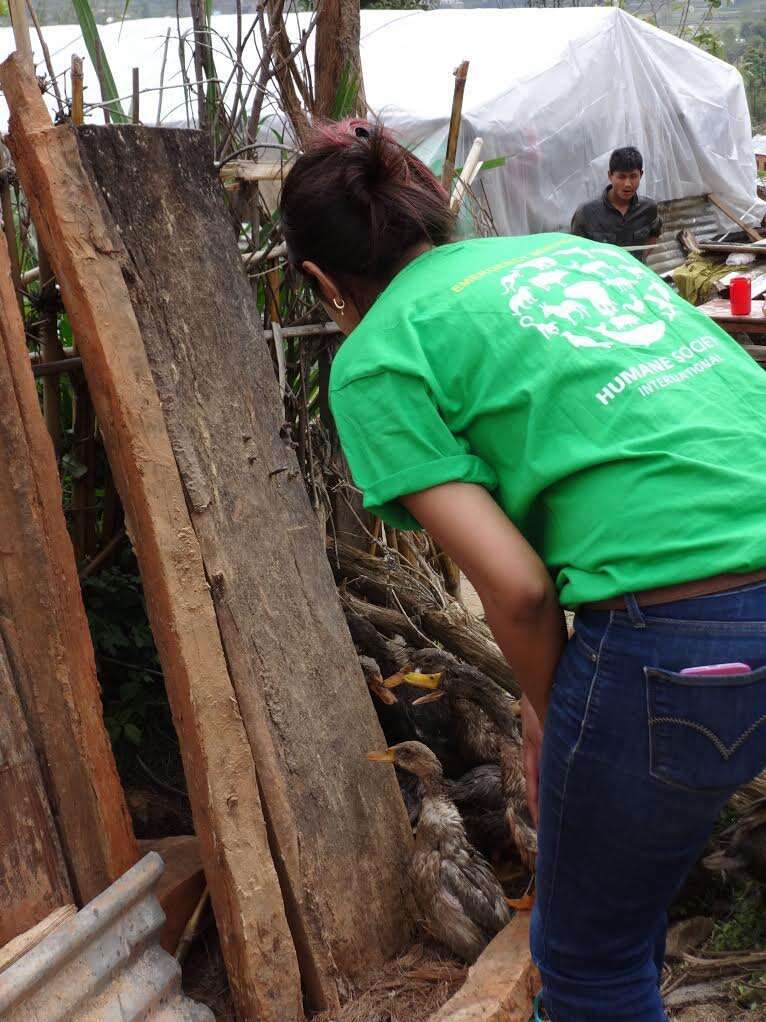 ... or have been injured and need medical care.
With food stores buried by the earthquake, the survivors risk starving.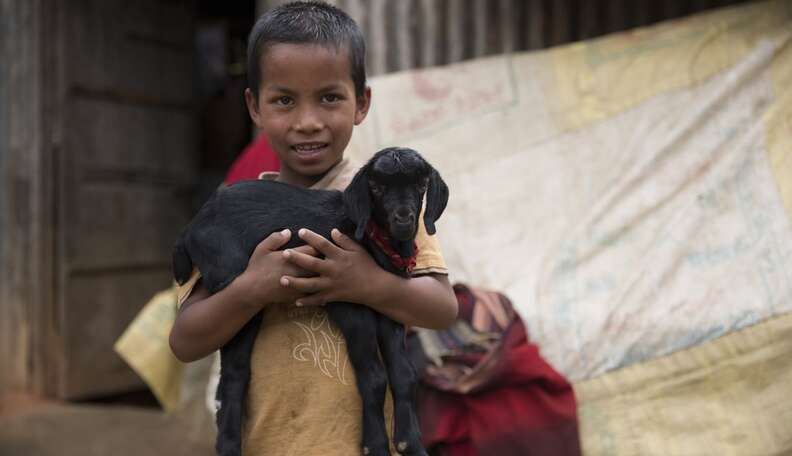 In one small village outside Kathmandu, 85 percent of houses were destroyed, according to HSI.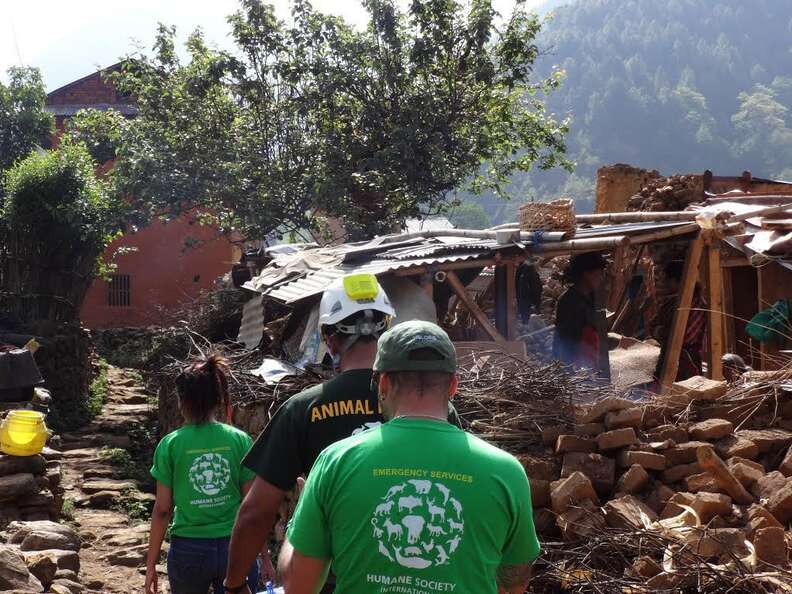 Many people are living in tents ...
... protecting their animals from the elements as best they can.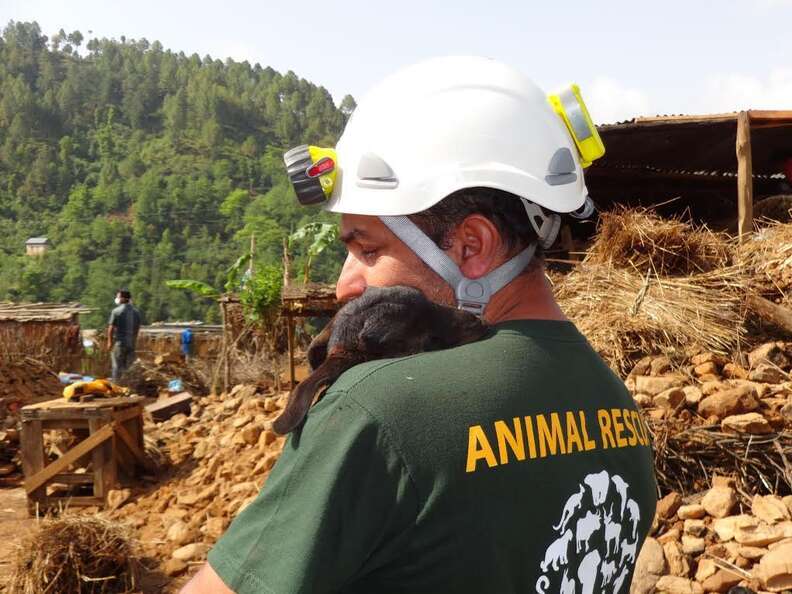 Purnima Tamang is sheltering in the remnants of her home with her eight goats.
She has no family and refuses to leave her animals.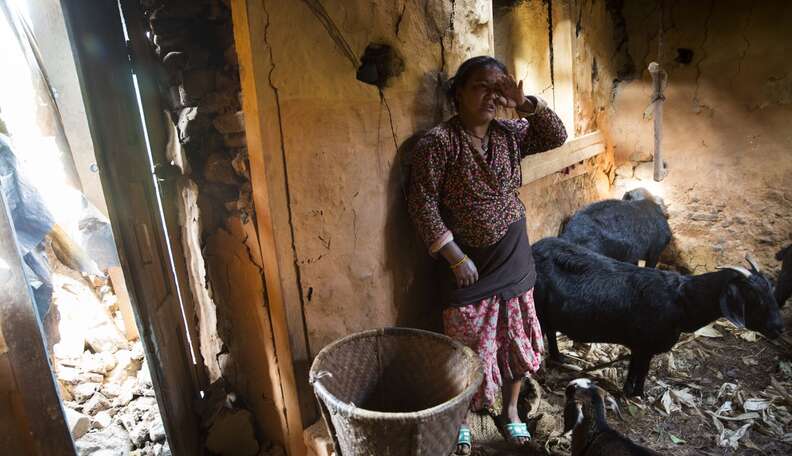 "Call them what you want - my property, my family, my friends," she told HSI.
"They are all I have left."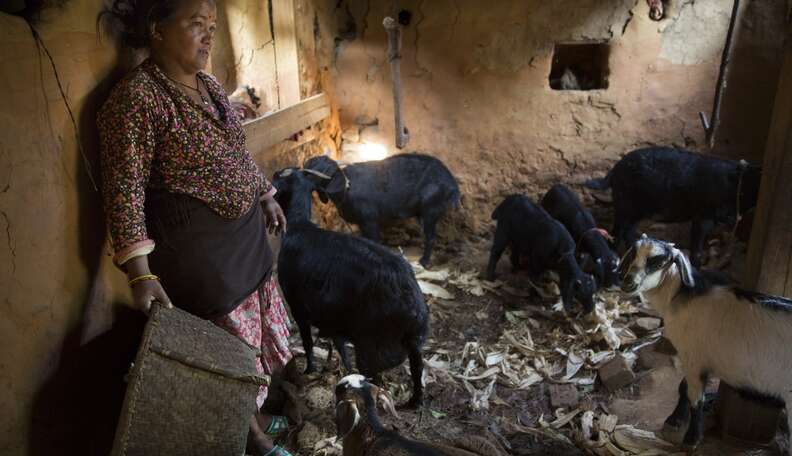 Her goats have respiratory infections after being exposed to five days of rain.
They're being treated by HSI, and being given food and medicine.
Everywhere the rescue teams look, there are people like Tamang.
"For many people, their animals are all they have left," Rahul Sehgal, director of HSI Asia, said in a statement. "HSI's animal aid is a vital lifeline."
But for the animals who survived, the fight is just beginning.
Thousands were crushed or buried alive in the earthquake, and some are still trapped in the rubble.
Even those who escaped the earthquake are exposed to the elements, and are getting sick from exposure.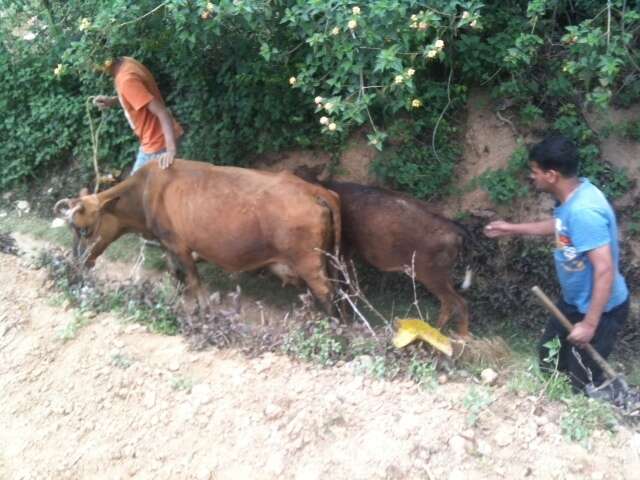 "Many are too sick to eat, and most of the animal feed is buried in the rubble anyway," HSI said in a statement.
And many will need to be rehomed after their carers didn't - or couldn't - come back for them.
"It is a desperate situation, and HSI veterinarians have been the first responders on the ground to provide aid in many of these villages."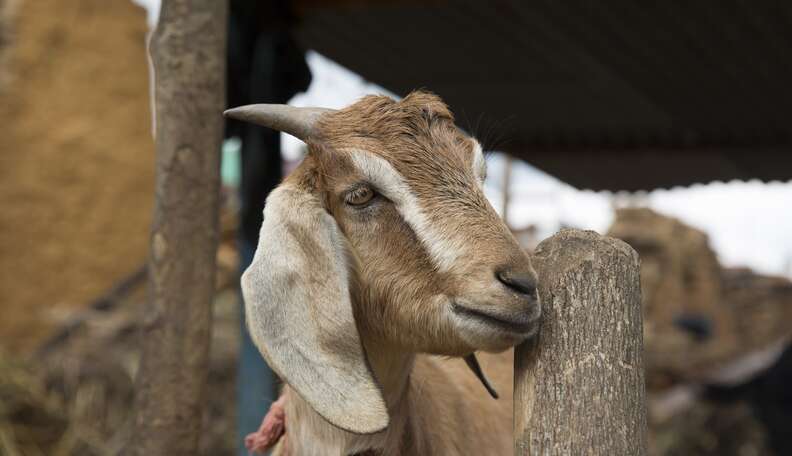 And it's not just animals that need help. On the ground, the line between human and animal is blurred.
"We also helped a man who was singlehandedly trying to clear out the rubble of his home so that he could retrieve whatever worldly possessions he had left," Sehgal said.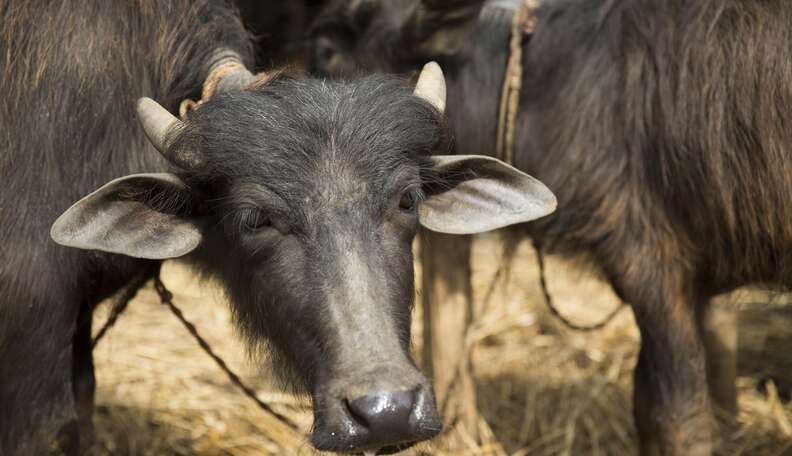 "Compassion doesn't care if you have two legs or four."
Vets and other responders are fighting to save what animals they can.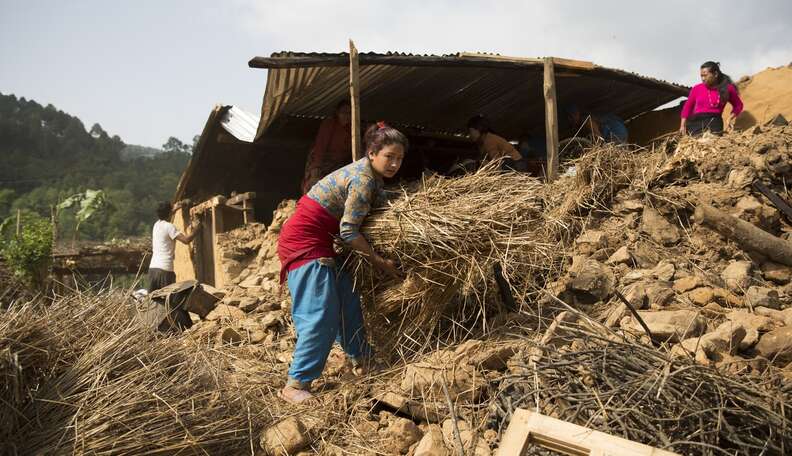 HSI is looking to find a shelter for homeless animals and those who are in critical care.
But even in the turmoil, there are moments of light.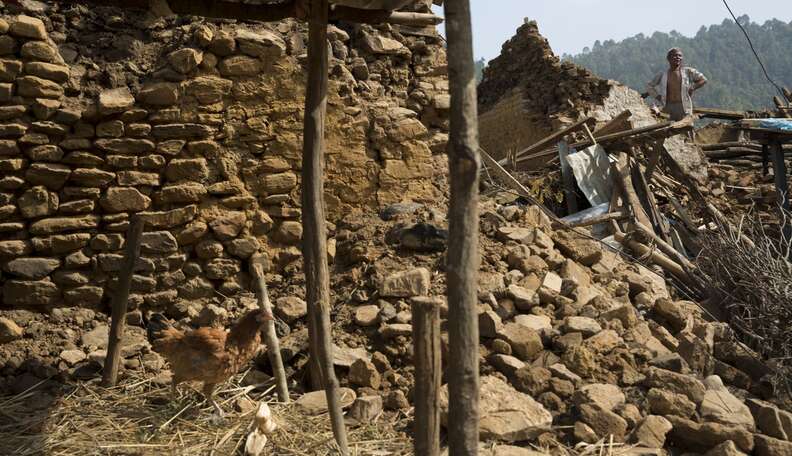 In one village, relief workers found a basket buried in the rubble.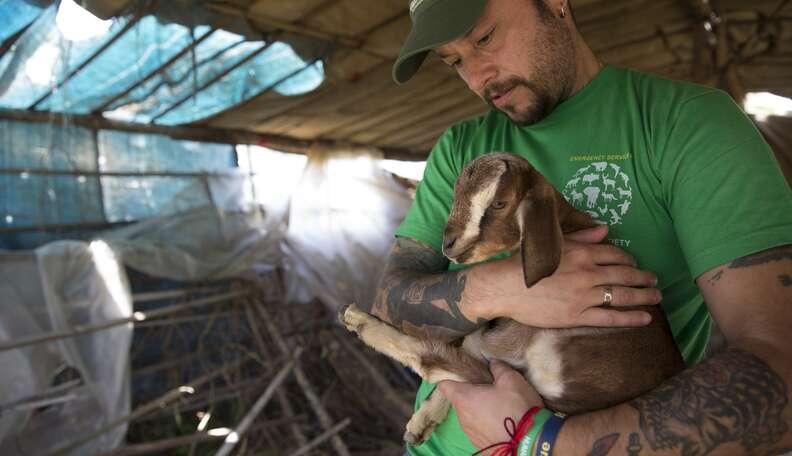 All were safe and healthy.
Many groups are on the ground in Nepal working to help the animals and, through them, the people. If you'd like to support the work showcased in these pictures, you can make a donation to HSI by clicking here.