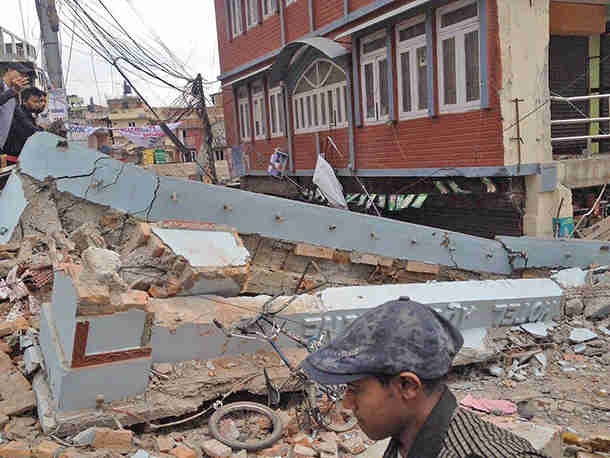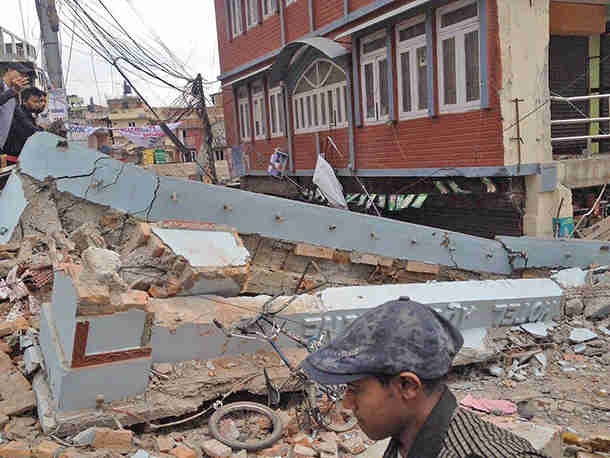 As the death toll from the Nepal earthquake rises towards 4,000 and emergency and medical relief for human health and survival is in full force, the International Fund for Animal Welfare (IFAW) is preparing to deploy to the small Asian nation to assess the impact on animals.
After the 7.8 magnitude earthquake struck near Kathmandu Saturday morning, infrastructure - including historical sites, monuments, and temples - was decimated, displacing tens of thousands. A lack of large equipment precluded a fast response to remove rubble so access to survivors is extremely limited and dangerous. Reports say more than 6,000 are injured and several thousands are still missing.
More than 20 aftershocks, many of which have registered almost as high as the initial quake, have also made rescue and recovery efforts difficult.
Residents are rushing to locate backyard farm animals and pets but there are no temporary sheltering solutions available for them even when found. Human evacuees, themselves, are sleeping outside of buildings wherever possible. Local organizations are reporting shock, blunt force injuries and death among the thousands of street dogs and cats in their communities.
IFAW is building a rapid assessment team from staff and contractors currently in Southeast Asia and through our partner organization Wildlife Trust of India.
All communications have gone through WTI to ensure that the IFAW-WTI India Emergency Relief Network (ERN) is engaged at all times.
Formal invitations and assessment plans will be discussed and set in motion within the next two days.
I'll continue to provide updates as time allows ... thanks to everyone for their support!
- SW