On Tuesday morning, a member of a local animal rescue came across various containers left on her driveway. Holes were punched into the lids, suggesting that something living dwelled inside - something that needed air to survive.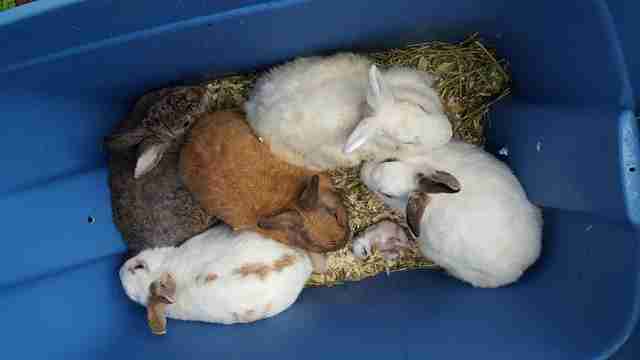 "These rabbits were left with a computer-typed note stating they were taken from a neighbor's property without consent, and housed at a friend's house and then she trespassed/abandoned the rabbits on my private property," Rhode Island's Sweet Binks Rabbit Rescue wrote on Facebook.
"They were severely matted, meaning their hair was clumped in various locations," Joe Warzycha, animal cruelty investigator for the Rhode Island SPCA, told local news outlet NBC 10. "They had sores on the bottom of their feet. Some of them had open wounds. I do this job because I love animals so when you see an animal suffering it's always very difficult."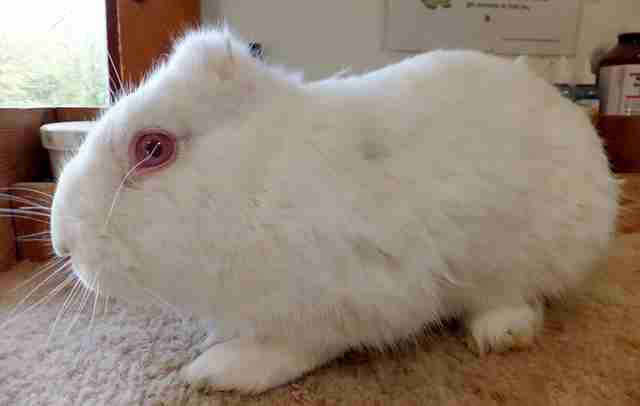 Twelve of the 16 rabbits were kept in Sweet Binks' care, while the others were transferred to the Scituate Animal Shelter for treatment.
On Wednesday, Sweet Binks shared photos of severely the matted Angora rabbits - before and after they were groomed.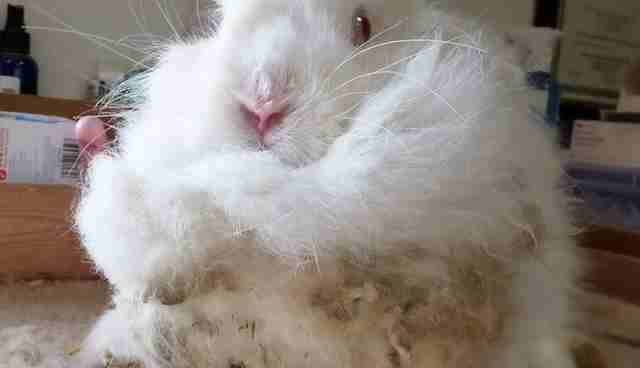 "Probably one of the worse cases of Angora neglect we have seen and we have seen a lot of bad cases," Sweet Binks wrote in regards to one white rabbit. "Her right arm was like a flipper, the chest matting was so bad she could not touch the floor."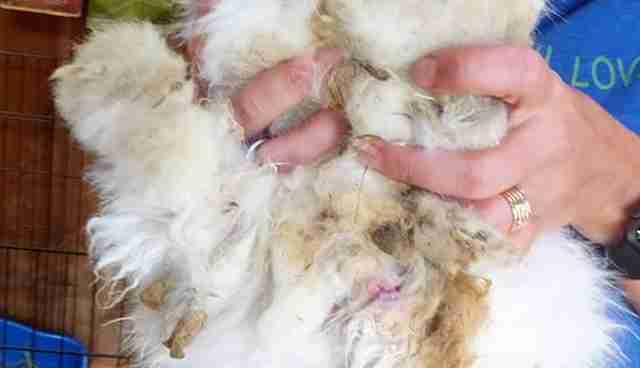 However, by the time she was shaved down, she looked like a completely new rabbit.
For another Angora rabbit, the rescue noted that as soon as he was shaved down ...
"These buns feel the love and are on the road to getting healthy, clean and hopefully future great homes," Sweet Binks wrote.
Want to help Sweet Binks Rabbit Rescue with the ongoing care of these neglected rabbits? Consider making a donation here.
Watch this video about the world's cutest rabbit and his new (equally adorable) girlfriend: