Neglected Pit Bull And Veteran With PTSD Make Each Other Feel Safe Again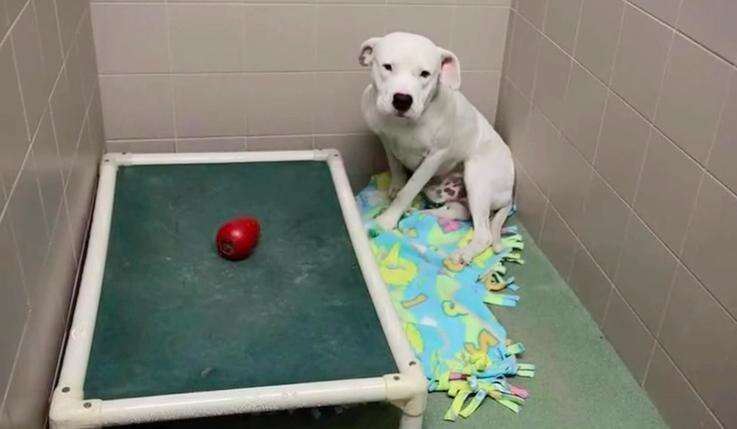 Mikko was scared of people - until he met Fleming. The two have been a family for only a couple weeks, but Mikko has already started to come out of his shell and relax now that he has a real home and a loving dad.
And their relationship is good for both of them: Fleming, a military veteran who served two tours of duty in Iraq, suffers from PTSD and anxiety, and Mikko understands.
YouTube/WCCO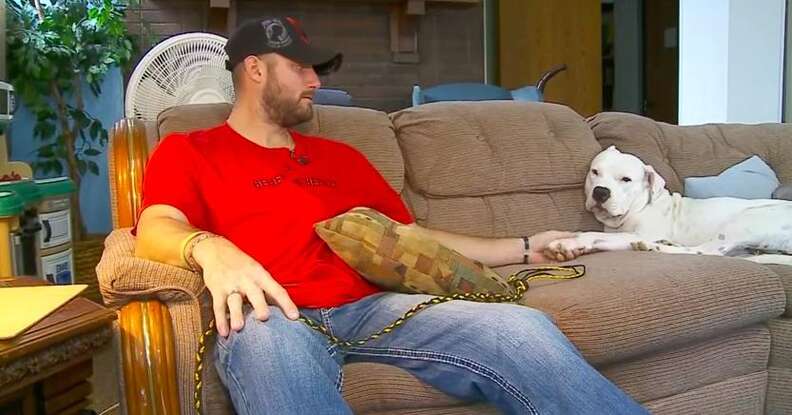 "I knew immediately that there was a connection there between us," Fleming told local outlet WCCO. Now that they're together, each is helping the other one feel safe and comfortable. Mikko follows Fleming everywhere he goes, and Fleming hopes to eventually train him as a service dog.
YouTube/WCCO
Mikko and his dad have a bright future ahead of them, and their story is just another example of the many, many ways that rescue dogs change lives.
See more below: