Neglected Dog Loses 5 Pounds Of Matted Hair
<p> <a href="https://www.facebook.com/KCPetProject/timeline">Facebook/KCPetProject</a><span></span> </p>
<p> <a href="https://www.facebook.com/KCPetProject/timeline">Facebook/KCPetProject</a><span></span> </p>
A lonely and neglected chow chow is getting a new lease on life after rescuers removed five pounds of heavy, matted hair from his skinny frame.
The dog, whom rescuers are calling Harry, was brought to the KC Pet Project, a rescue in Kansas City, Missouri, in rough shape last week. "We found a shocking 5 lbs. of heavy, hardened and matted hair more than 6 inches thick covering his emaciated body. Even more disturbing, most of his nose is missing, consistent with a sharp cut from an unknown object," the rescue posted on their Facebook page.
Despite his obvious neglect and hunger, his insect bites and the scarring in his eyes, 4-year-old Harry "has been so sweet and gentle with everyone and is loving the special attention from our veterinary team and staff," the shelter wrote.
Rescuers had to sedate Harry before they could give him the two-and-a-half hour haircut he needed to remove the dirty clumps of fur that weighed down his body.
After the haircut was through, the shelter posted a triumphant photo of Harry, freshly shorn, looking confused but hopeful.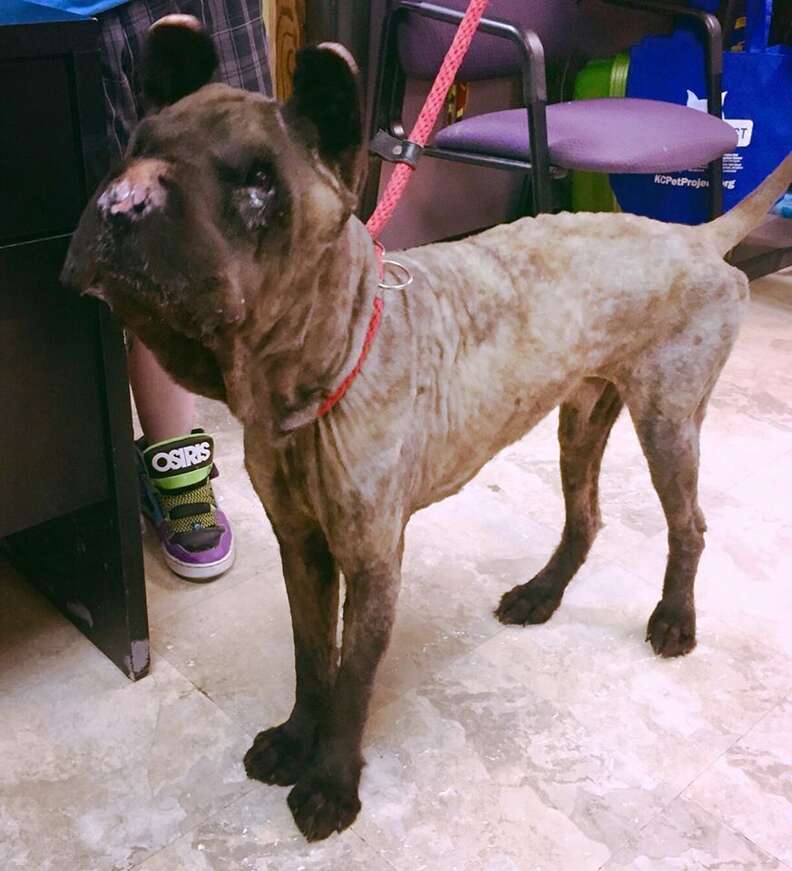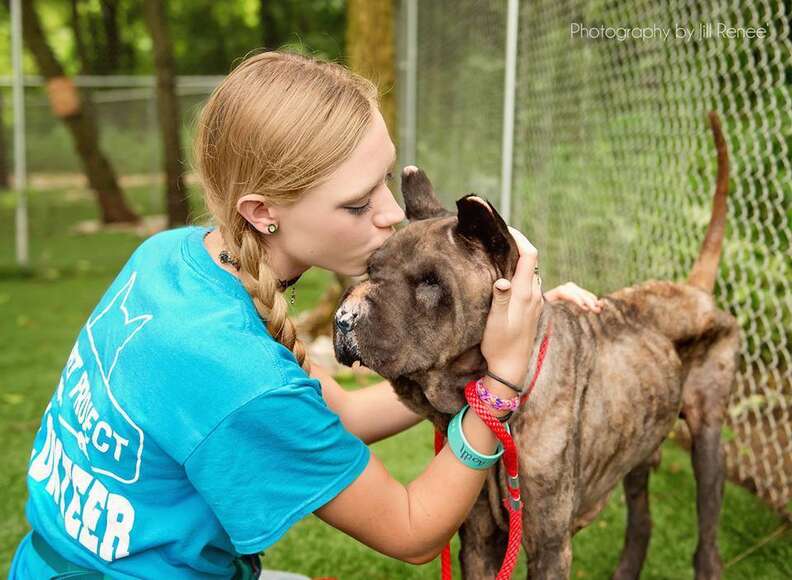 Harry will need lots more care and love before he's ready to find his forever home - but it's clear that this dog feels nothing but love and gratitude for the flood of concern and attention he's been getting at the shelter, probably for the first time in his life.