This Is Where Pet Store Kittens Come From
When members of Joseph's Legacy, a rescue organization based in Ohio, heard about a woman keeping 17 cats in horrible conditions, they were appalled - but still nothing could have prepared them for what they would eventually find.
Joseph's Legacy
Joseph's Legacy
Rescuers found the neglected cats in a tiny room, no bigger than 8 feet by 8 feet, kept in dog kennels stacked one on top of the other. The cats were matted, flea-ridden and covered in their own feces. The stench in the room was unbearable, and the sight of it all was absolutely heartbreaking.
Joseph's Legacy
Joseph's Legacy
A local woman had been running what appeared to be a Persian cat mill. Eventually she admitted to a neighbor what was going on inside her home, and even went so far as to say she'd be willing to surrender the cats to a rescue group so they could find loving homes.
Joseph's Legacy
Joseph's Legacy
It's still unclear exactly why the woman finally had a change of heart and gave up the cats, however. "We are still hashing out some details as we have gotten different stories on how the cats came to be with the woman who surrendered them to us and why she surrendered them," a representative with Joseph's Legacy told The Dodo.
Sadly, by the time the woman tried to do the right thing, the cats were all extremely sick - some had even suffered past the point of no return.
Joseph's Legacy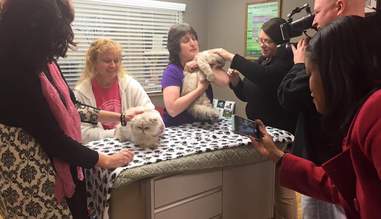 Joseph's Legacy
The cats were all of varying ages, but the oldest one, who was 15 years old, was in the worst condition of all. The poor cat would have needed multiple surgeries in order to survive, and it was eventually determined that she just wasn't strong enough for it - and so, much to everyone's dismay, she was put down.
"She was severely emaciated, had abscessed wounds, worms, fleas and needed surgery. She was not able to go through any treatment in her condition. We are devastated by her loss," Joseph's Legacy wrote on its Facebook page.
Joseph's Legacy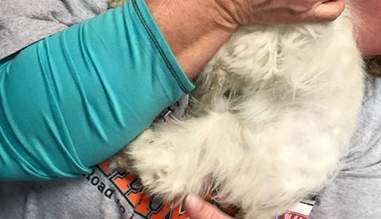 Joseph's Legacy
The cats all needed immediate grooming and medical attention, but what they needed more than anything was love. The cats had been kept in filthy cages, separated from each other and human contact, forced to breed and live in solitude.
Joseph's Legacy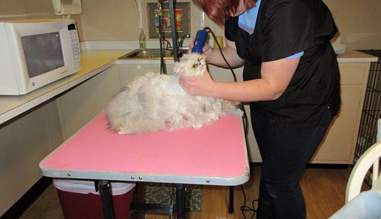 Joseph's Legacy
Once these now 16 precious lives have healed, what they'll need most is a warm, safe home in which to be loved and cared for.
Joseph's Legacy
Joseph's Legacy
The cats are currently dispersed between Joseph's Legacy, All About PetCare and Monroe Family Pet Hospital. They will need some time to heal before they can be adopted, but at least they are finally safe.
Joseph's Legacy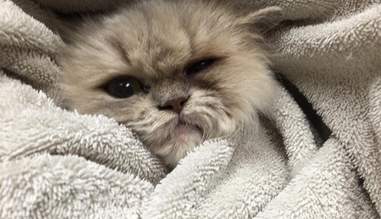 Joseph's Legacy