Neglected Cat Outgrew His Collar And It Almost Killed Him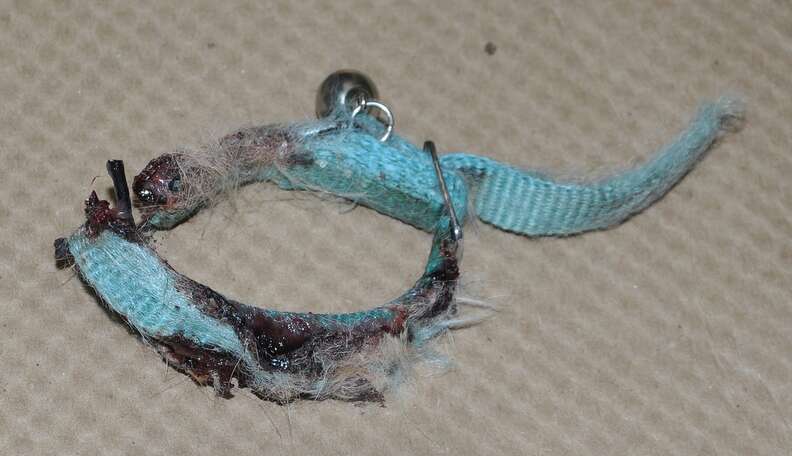 An orange tabby almost didn't survive the outrageous neglect he suffered. Now, his rescue story is quickly becoming legendary.
Warning: Graphic content below
At only two years old, Jellybean appeared at the ASPCA animal hospital in grave condition. As Jellybean went from kitten to fully grown cat, his tight collar had become embedded in his neck, causing a deep, bloody wound that put his life in jeopardy.
Adding to that, Jellybean's blood was unable to clot because he had accidentally ingested rat poison. He was hemorrhaging and unconscious, even after the collar was removed in a careful surgical procedure.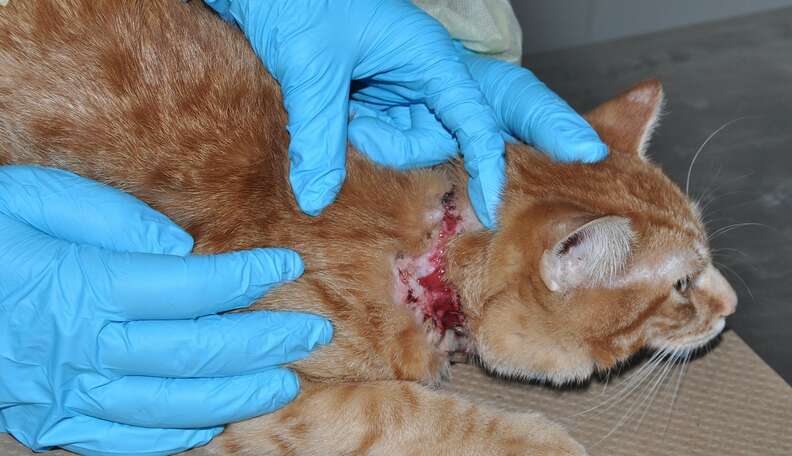 On top of everything else, Jellybean had a rare blood type that veterinarians were now racing against time to match.
Miraculously, a dog's blood was transfused into the cat who was desperately clinging to his life.
Every twist and turn of Jellybean's incredible rescue story shows the great lengths ASPCA veterinarians went to in order to save his life when no one else cared for him.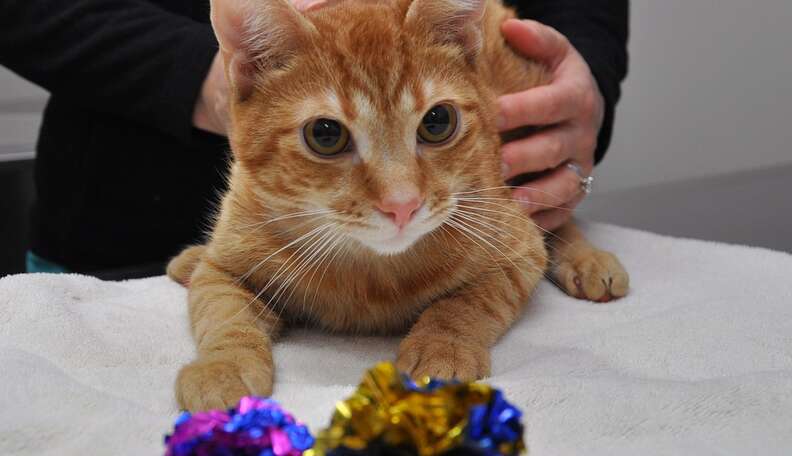 Just when you think his luck couldn't get any better, Jellybean was adopted by Shawn Dougherty, senior business director at the ASPCA animal hospital, who already provided loving foster homes to two other rescue cats.
"I had two dogs when I started working for the ASPCA and over the years I brought home two office foster cats. I thought I was full up, but then Jellybean was placed with me as my office foster," Dougherty told The Dodo. "Jellybean has to be the friendliest cat I've ever met. In the office, he would lean up on me and touch his paw to my face, which sealed the deal."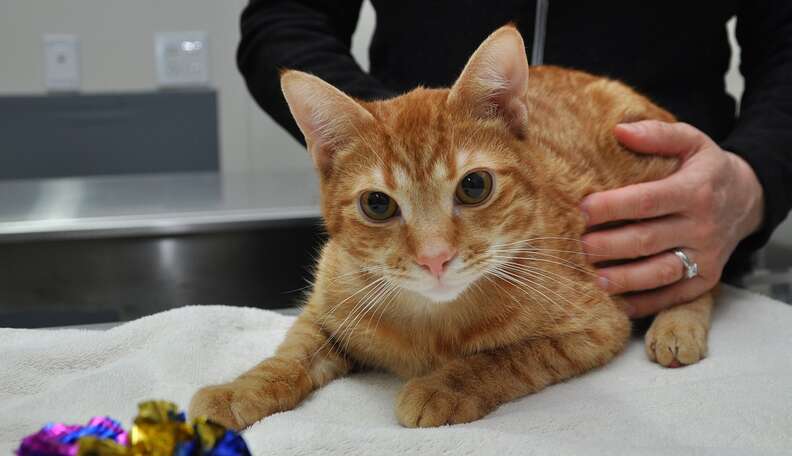 Dougherty took Jellybean to his forever home, which was already quite cozy with other rescued animals, but the friendly cat is adjusting wonderfully. Jellybean has even gotten used to Dougherty's dogs and he adores OJ, another cat who had entered the ASPCA animal hospital in critical condition and found a loving home with Dougherty.