NBC Advertisers Run Far, Far Away From Show Promoting Shark Slaughter
NBC's show "Shark Hunters" has come under fire yet again, and this time advertisers for the network are noticing.
The show features fishermen hunting for and killing sharks that are listed as vulnerable by the IUCN Red List in a tournament. It's been the target of a petition that now has over 80,000 signatures. The petition on Change.org is asking NBC to cancel the show. Critics say not only does it contribute to unnecessary and inhumane shark deaths, but it also propagates the idea that sharks are frightening "monsters" - an idea that only hurts shark conservation.
Here's a shot from the set of the show:
After a wave of backlash from activists, at least one advertiser is listening. Allstate Insurance, which previously ran ads that aired during the show on NBC Sports, pulled their advertising when the show's content was pointed out by an activist from the group Cancel Shark Hunters. A representative for Allstate Insurance said in an email:
"We have pulled our advertising from this program. Please know that it was not our intent to offend anyone, and we apologize if you found the show's content offensive. We hope that in the future you will find our advertising messages both informative and appealing."
Andrew Mills of Cancel Shark Hunters compiled this list of the other companies that appear during the show: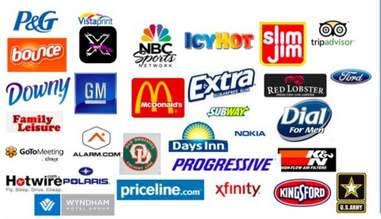 (Cancel Shark Hunters)
Some of them, Mills points out, have a stated promise to protect biodiversity or be responsible stewards of the environment. For instance, Progressive, Kingsford, Vistaprint, Subway and IcyHot all have some mention of environmental impact or a goal of sustainability on their websites.
We've reached out to the advertisers for comment. Some have been engaging with critics about the petition, but none have yet announced that they will pull their advertising.
Repeated calls and emails to NBC Sports were not returned.
Here are five reasons why "Shark Hunters" is one of the worst shows on TV.
UPDATE 2:40 p.m. 8.27 - TripAdvisor has announced that it will also pull advertising during "Shark Hunters." The company said: "We agree that Shark Hunters is not a good fit for TripAdvisor's advertising and have directed our media agency to pull advertising during that program."