It was 2:30 in the morning, and Beyoncé was in the mood to pig out, and he wasn't going to let anyone sleep until he was fed. So indulgent mom Delyse Smith Gannaway got out of bed and fed Beyoncé three carrots. But it wasn't enough.
Beyoncé kept demanding more - he made an insistent noise that Gannaway is very familiar with (she describes it as "honking"). When she went back to bed without giving him anything else, Beyoncé let his displeasure be known.
"I will show you what he thought of that," she tells The Dodo. "He tore up the dog bed. Not his! They are so so smart."
Last June, a baby Beyoncé was discovered, hungry and sunburned, in a driveway in Sacramento, California. He was whisked off to the local animal shelter, where Gannaway works - and she quickly fell in love.
"Hard not to," she says.
Gannaway decided to bring Beyoncé home, as a foster. It was supposed to be a temporary situation, "so I could experience a different species in the home expanding my knowledge of animal behavior," she says.
In fact, Beyoncé did get adopted into a different home. A really good one, at that.
But Gannaway, her husband, and four kids found themselves so bereft without their naughty Hamilton Beyonce Gannaway that they first asked the pig's new person for shared custody.
Then when Gannaway heard about another potbelly looking for a home, they asked for, and received, a swap.
So now Beyoncé is top dog in the Gannaway household.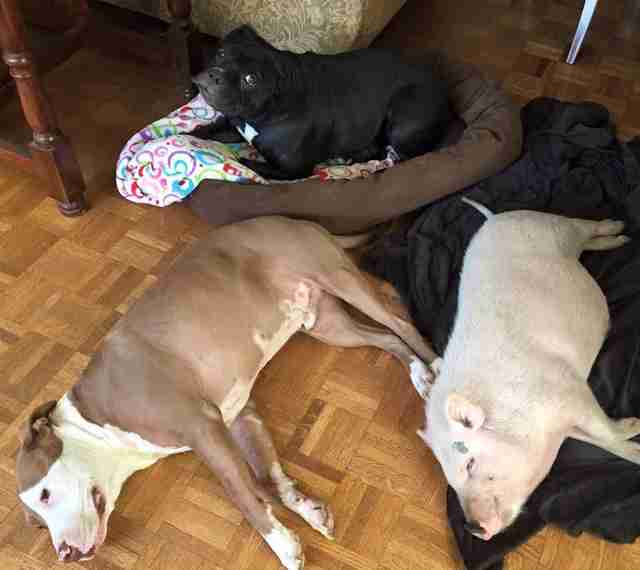 "This boy knows what he wants, and B does not accept no as an answer, bottom line," says Gannaway. "He has us all trained."
That includes breakfast at 6 a.m. sharp, belly rubs on demand, naps in the sun and getting tucked in for bedtime - before awakening Gannaway for his middle of the night carrots and mischief.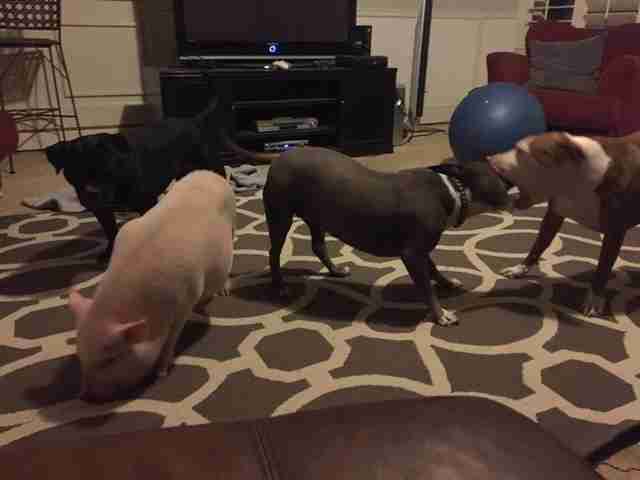 Given Beyoncé's stubbornness and his penchant for destruction, Gannaway understands why shelters - including hers - regularly find themselves with pigs on their hands, and in their kennels.
"Having a pet pig is kind of like having a perpetual 2-year old child," the Pig Placement Network, a pig adoption placement service, warns on its website.
At the same time, Beyoncé's people are so crazy about their own diva rescue pig, that they've given up eating pork.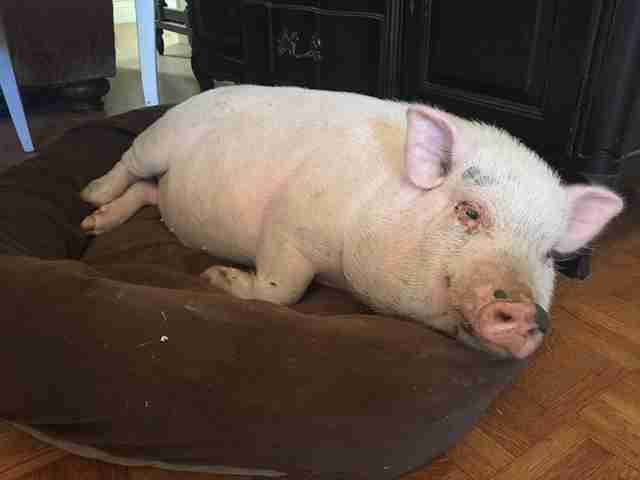 "Our entire family has made that decision, and for our family, it is the right one," says Gannaway. "I am not sure how this demanding boy won us over, but he has had a huge impact on us all. He is our pet now. He is family."