Nature's Smallest: 7 Of The World's Most Petite Creatures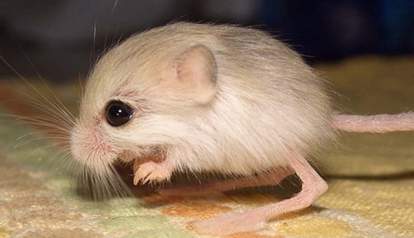 1. Vaquita - Smallest Cetacean.
The vaquita is the smallest known (and most endangered) species of cetacean and is native to the Gulf of California. This small porpoise is typically about 4-5 feet long, weighing between 65-120 lbs. It is an very shy creature, and is difficult to observe and study due to its elusive nature.
2. Baluchistan Pygmy Jerboa - Smallest Rodent
This modest-sized rodent is found around Pakistan and is an average of 4.4 cm longand is nocturnal, moving around by hopping on its hind legs. The jerboa's long tail helps it to balance while it eats, as its forearms are especially small in proportion to its (already tiny) body.
3. Barbados Threadsnake - Smallest Snake
This minute snake reaches a maximum length of 10.4 cm, and lives in the forests of eastern Barbados. Many of this particular snake specimen are even smaller than 10 cm, fitting easily inside the circumference of a quarter.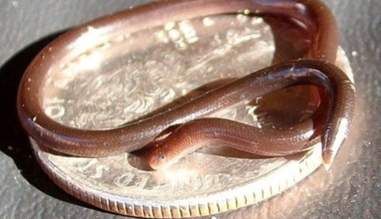 4. Bee Hummingbird - Smallest Bird
The aptly-named bee hummingbird is roughly 5 cm long (including the bill and the tail), and weighs about the same as two dimes. The little bird is native to Cuba, and is known for the iridescence of its jewel-colored feathers, which give it a particularly brilliant appearance.
5. Least Weasel - Smallest Carnivore
This small (and surprisingly fierce) carnivore is found in the Northeast Asian deciduous forest, and is roughly 18-35 cm long. These small mammals are known for fighting over territory they consider to be theirs, particularly the males, and live on a diet of mice, rats, moles and small birds. The least weasel can kill prey up to five times its own size.
6. Madam Berthe's Mouse Lemur - Smallest Primate
The average body length of this mouse lemur is 92 millimeters, and it weighs a little over an ounce. The miniature primate can be found in western Madagascar, and are typically solitary foragers. When these lemurs DO come together, it is typically for grooming, mating, or the very important act of huddling.
7. Bumblebee Bat - Smallest Mammal
This bat, also know as the Kitti's hog-nosed bat, is considered to be the smallest overall mammal in the world, coming in at 29-33 mm. The bat can be found in western Thailand and southeast Burma. The bumblebee bat's wings seem to be shaped especially for hovering, and most of its prey is likely caught in flight.