Orphaned Sun Bear Makes Triumphant Return To Wild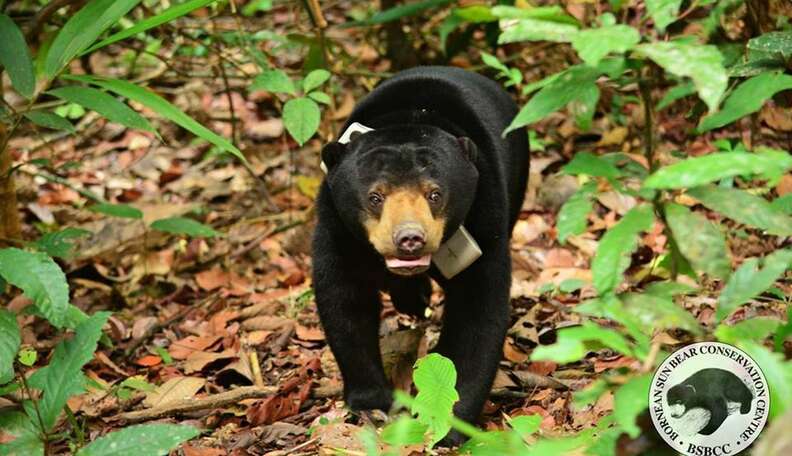 <p><a href="https://www.facebook.com/sunbear.bsbcc/photos/a.1142839559066932.1073742003.500149380002623/1142839625733592/?type=3&theater" target="_blank">Facebook/Bornean Sun Bear Conservation Center</a></p>
After five long years of rehabilitation, an orphaned sun bear who was rescued from the exotic pet trade has finally been returned to her forest home - a momentous step both for both her and sun bear conservation as a whole.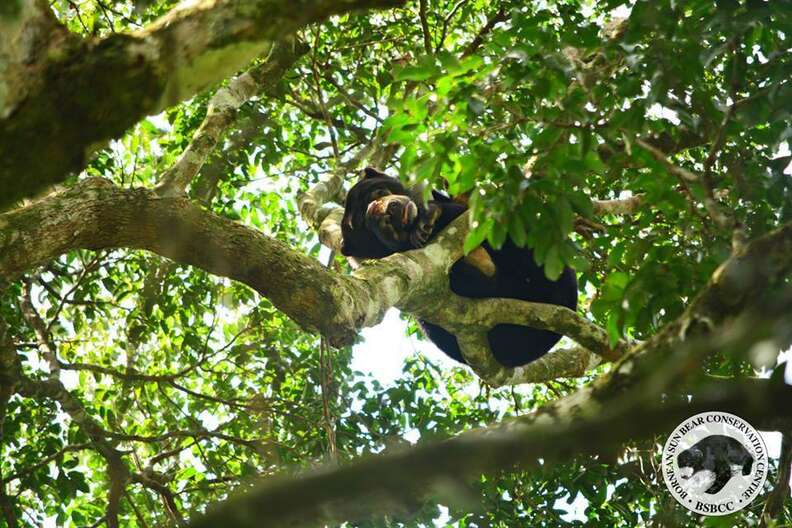 For the next five years, BSBCC raised the little cub as best it could, taking her on long walks through the neighboring forest to reacquaint her with her natural habitat and encouraging her to develop natural skills like foraging.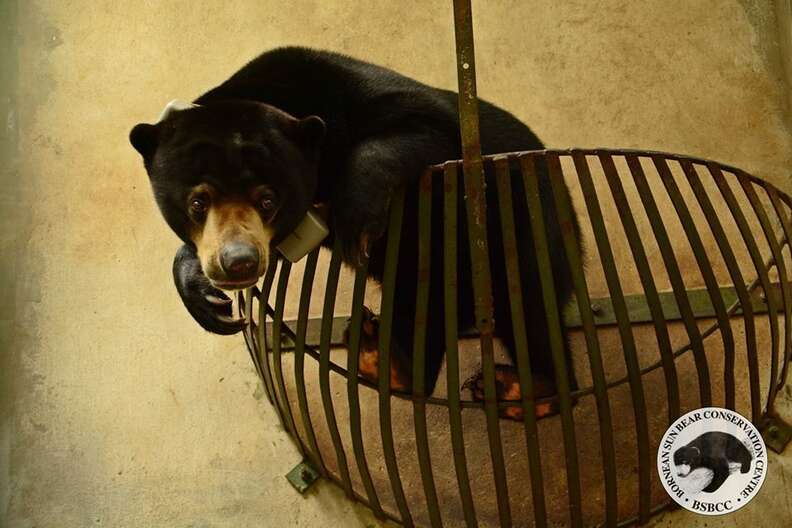 "Natalie built up her survival skills, [and] independence and learned to behave like a wild sun bear," BSBCC wrote on its blog. "Her improvement in her survival skills in the forest enclosure has been excellent. She became an exceptional climber and tree nest maker."
Fortunately, the years of hard work paid off. Natalie was deemed ready for release last week. After a quick vet check, and being outfitted with a microchip and tracking collar, she was flown by helicopter to the Tabin Wildlife Reserve.
Pictures show the curious little bear peering through the bars of her cage, angling herself to try to get a look at her new surroundings.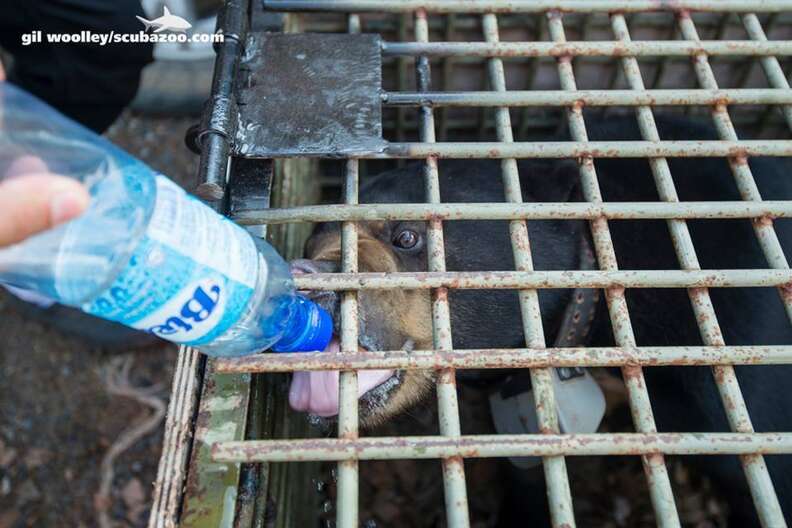 And finally, she was free. Workers lifted up the bars of her cage and stood back, and the lucky little bear slowly ambled out into her new home - and into freedom.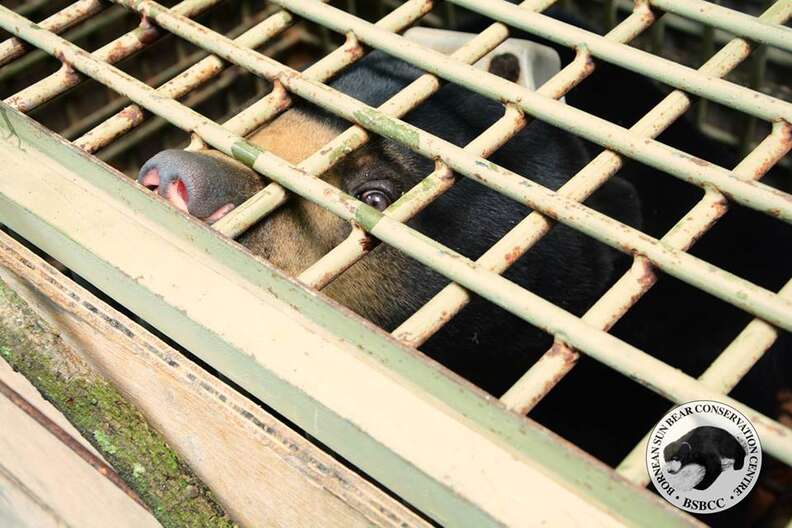 "As soon as the door of her cage was opened, Natalie straight headed into the forest," BSBCC wrote. "She explored everything, sniffed the air of Tabin and assessed her new environment before disappearing into the tall tree canopy of the forest."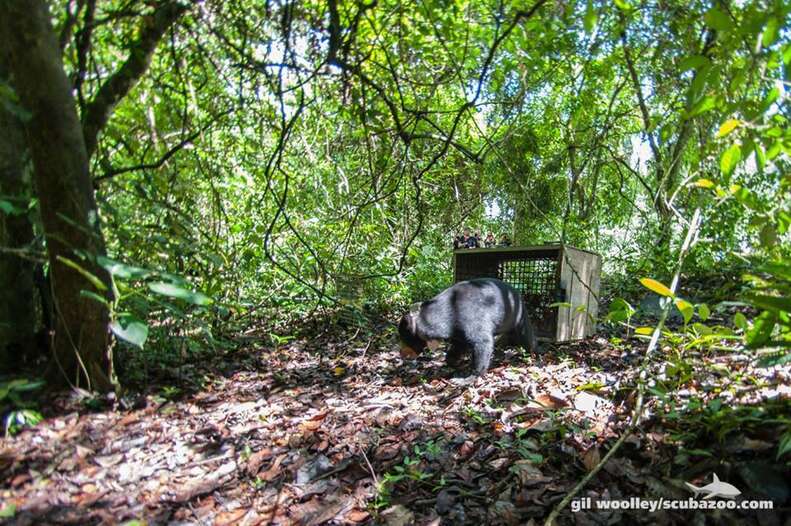 While the release is momentous for Natalie, who now has a chance at living the life that was so cruelly taken from her as an infant, it's also a significant victory for sun bear conservation efforts.
The small bears, who are already rare, are being viciously hunted for their gallbladders and other body parts used in traditional medicine, and mothers are frequently killed so their babies can be sold as pets.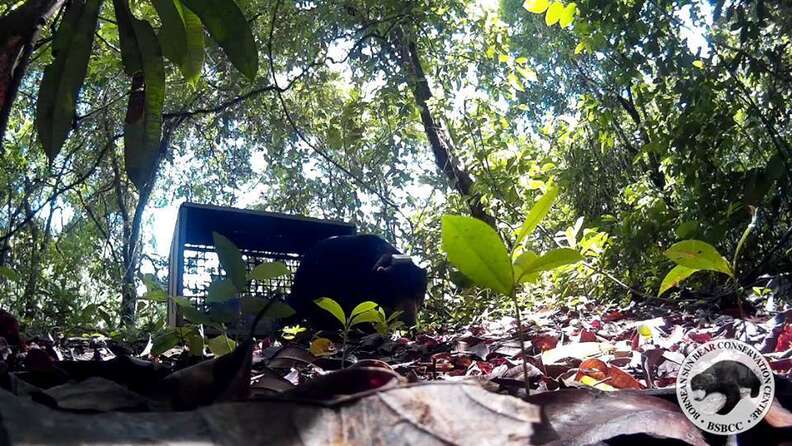 Natalie is BSBCC's first release, and the success of her rehabilitation bodes well for the other bears in the group's care - and in captivity around the world.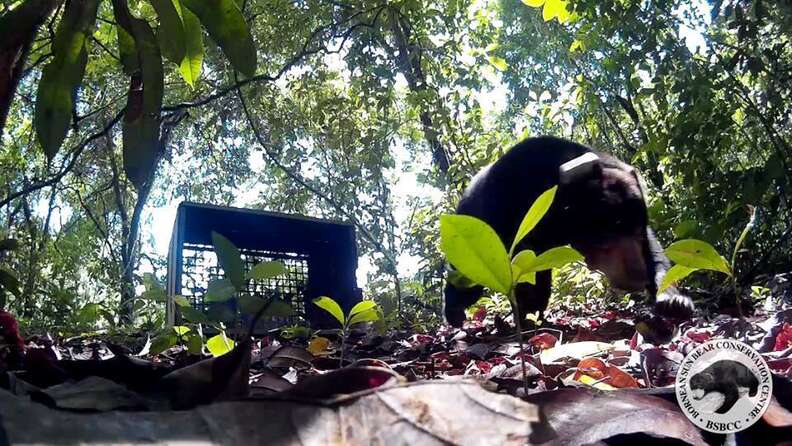 "The emotions running through the forest while watching Natalie enjoying her newfound freedom are un-describable," BSBCC wrote. "A heart-warming moment filled with tears of joy.
If you'd like to help support the other bears in BSBCC's care, you can make a donation here.