Elephant Rescued From Giving Rides Gets Water Therapy To Help Her Heal
She can't stop smiling!
Nam Phon's life used to be riddled with hardship and difficulty, but you'd never be able to tell by how she loves to splash around in the water these days.
Nam Phon was one of the first elephants to retire at the Wildlife Friends Foundation Thailand (WFFT) Elephant Refuge in 2004 after spending most of her life carrying tourists around at various elephant camps. According to WFFT, she more than likely was poached from the wild as a baby before being sold into the logging then tourism industries.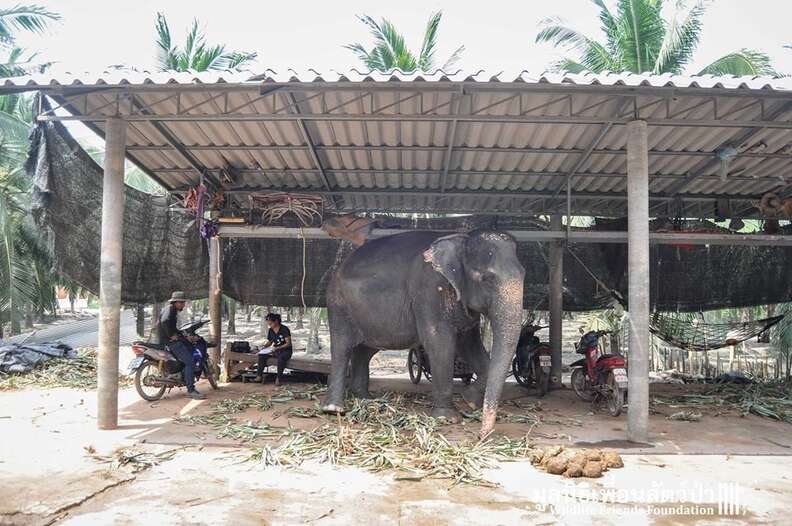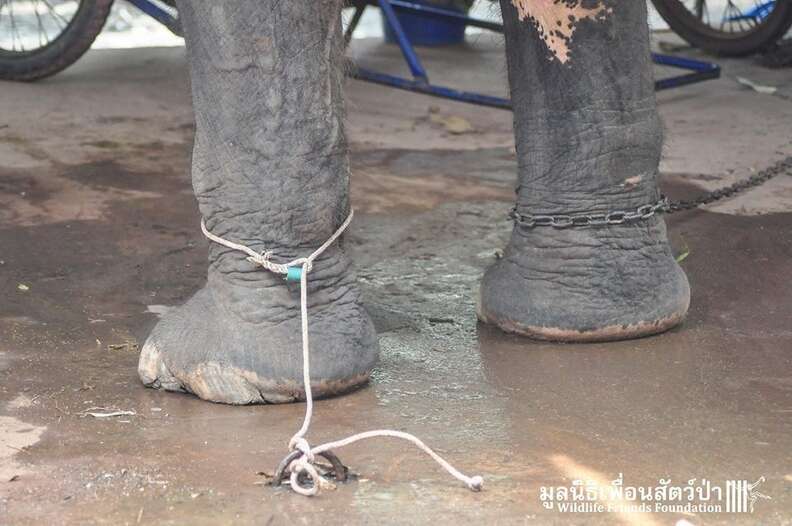 It wasn't until March 2016 that Nam Phon was finally rescued for good from a trekking camp in west Thailand. After negotiating with her owner for years, WFFT was able to bring their gentle lady back home. Nam Phon, who enjoys the company of both humans and elephants, has since found an especially close friend in Jele, another senior female who was rescued from death after she was found chained to a tree.
When Nam Phon isn't spending time with her best friend, whom she loves to "hold hands" with using her trunk, she thoroughly enjoys her daily walks and physiotherapy swim lessons. Her previous life, filled with hard labor, has left Nam Phon's back legs slightly lame. Recently, Nam Phon suffered from a collapsing episode and was unable to stand for several days.
A specially made hoist was placed on her body to help her stand on all four feet again.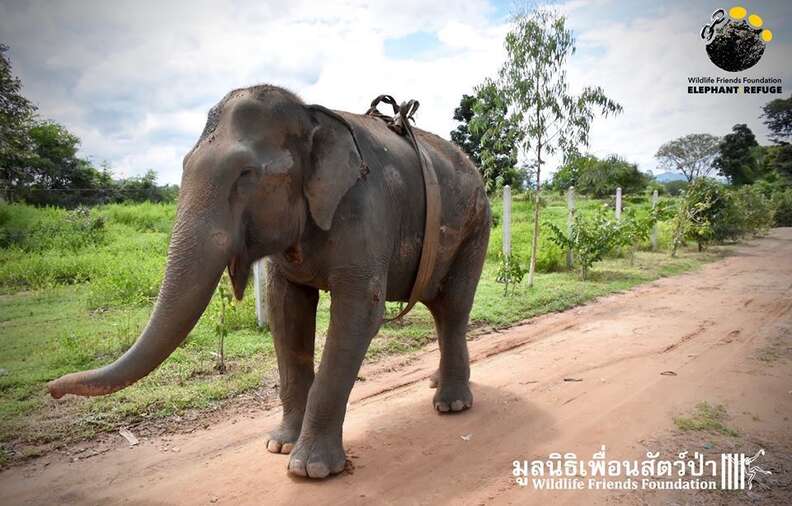 She's been able to walk on her own since then, but the hope is that her continued rehabilitation and therapy will prevent another incident like that from happening.
"She currently goes into the specially created medical pool once a day and spends however long she wants to in the pool," Tom Taylor, assistant director of WFFT, told The Dodo.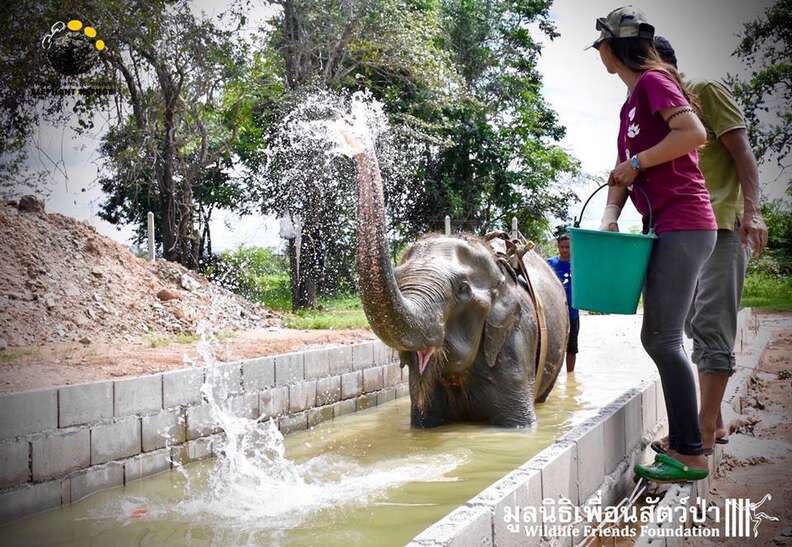 "The daily swimming sessions will strengthen her muscles, as well as giving her something to smile about," he said.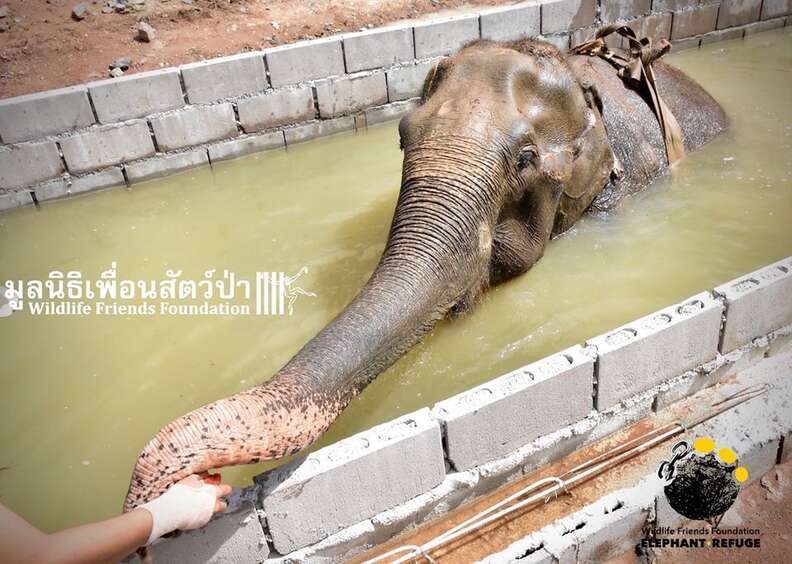 As for what motivates Nam Phon to get in and out of the water?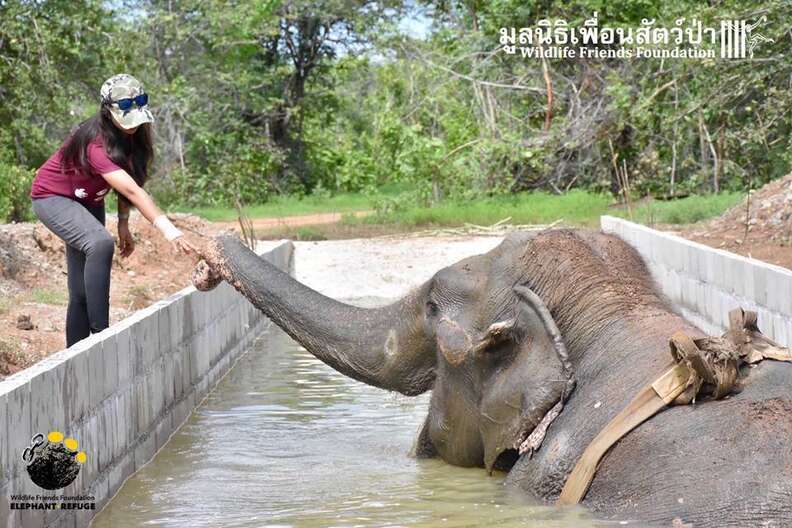 "Food, food and more food, and lots of words of encouragement," Taylor said.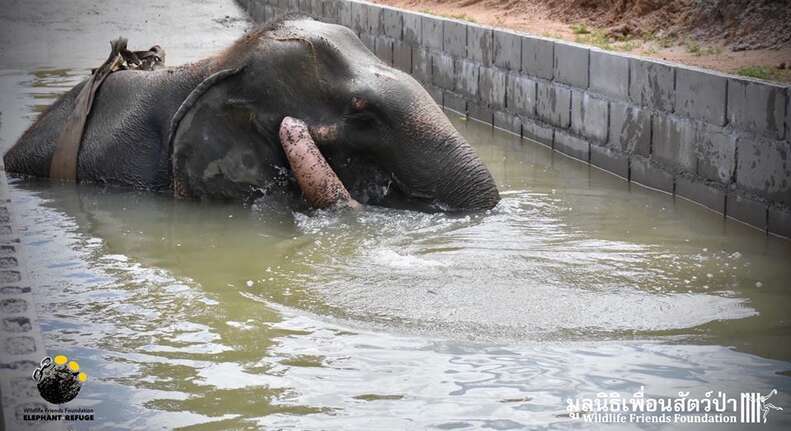 You can keep up with Nam Phon and her friends on Facebook.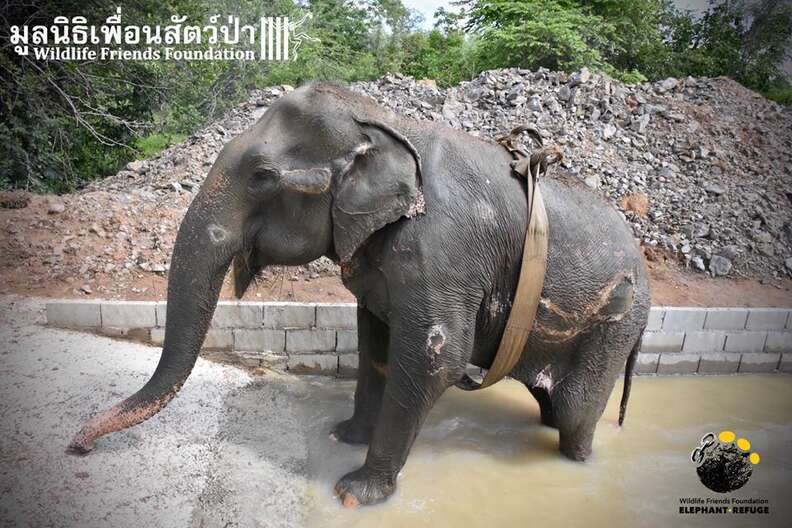 Want to support Nam Phon's therapy, and help WFFT save more elephants? You can make a donation here.