Usually, squirrels go out of their way to hide their nuts - but not this guy.
Meet Earl, a cute little squirrel who's ditched his species' normally fluffy look for one that's decidedly more revealing.
That's right. He's naked.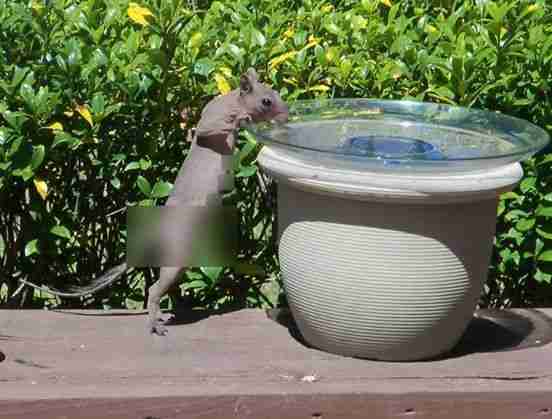 Note: It was not our decision to censor the photo above.
Beginning last year, Earl in all his fleshy glory has been a regular visitor to Janice Brown's backyard in Brice's Creek, North Carolina. Despite the squirrel's immodest appearance - which leaves no doubt that he is, in fact, a male - Brown continues to welcome him into her backyard with tasty piles of food.
Interestingly, Earl's furry companions don't seem to mind at all that there's a nudist in their midst.
"He runs around and plays with the other squirrels in the yard," Brown's daughter, Rhonda Dennison, told the Sun-Journal.
It's unclear exactly why Earl the squirrel has no hair. Aside from that fact, however, he appears to be perfectly healthy - evidently still capable of surviving the winter months without a coat.
We hope the streak continues!