There have been many great beards throughout history. Leo Tolstoy. Abraham Lincoln. Ivan the Terrible.
And um this naked guinea pig.
Squeegee, so named for the sounds he makes, lives in Edmonton, Alberta, with his parents, Sarah Toma and David Balfour.
His prominent facial hair did not go unnoticed the first time Sarah saw a picture of him.
"My heart melted," Sarah told The Dodo. "All I could focus on was this big orange fluff on his nose. He was so adorable."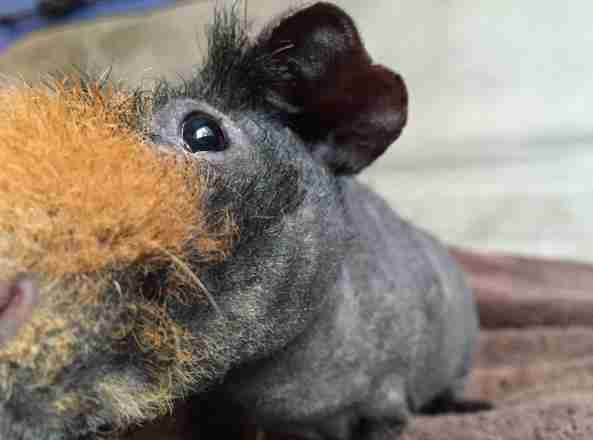 Sarah knew she had to save him. A woman had purchased him as "an impulse buy" and was looking to rehome him before she went on vacation.
"When I arrived to pick him up she handed me this blanket with the little guy in it," Sarah said. "I instantly fell in love."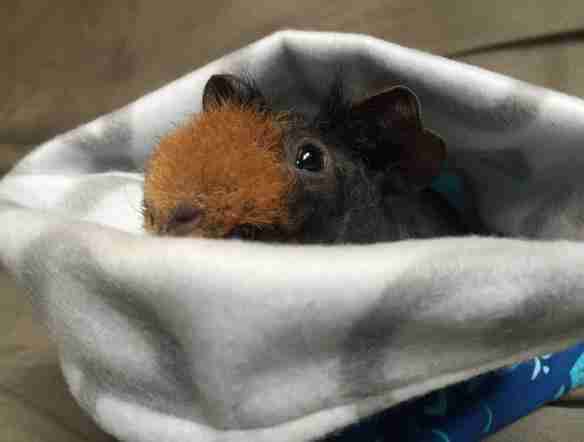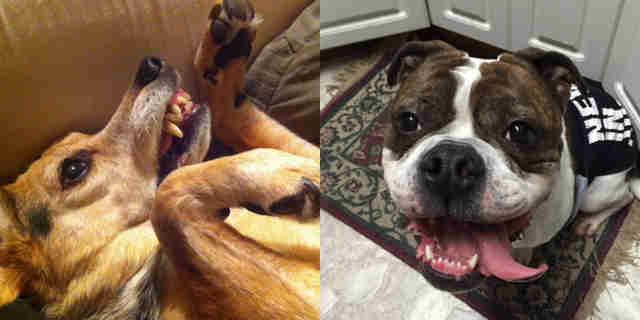 "I was nervous to introduce Squeegee to them since I assumed they would want to chase and eat him," Sarah said.
Charlie still thinks Squeegee might be a chew toy. But the meeting was transformative for Oscar.
"Oscar started sniffing him and all of a sudden his tail started wagging like crazy. I was a little surprised because Oscar is a 10-year-old dog who does not enjoy any other dogs," Sarah said.
"Oscar prefers to be on his own," she continued. "Charlie will try to play with him every single day and he just walks away. We consider him our loner beagle. So, after seeing him wagging his tail, I called Oscar onto the couch and put Squeegee on my lap. Oscar laid down next to him and started to lick him."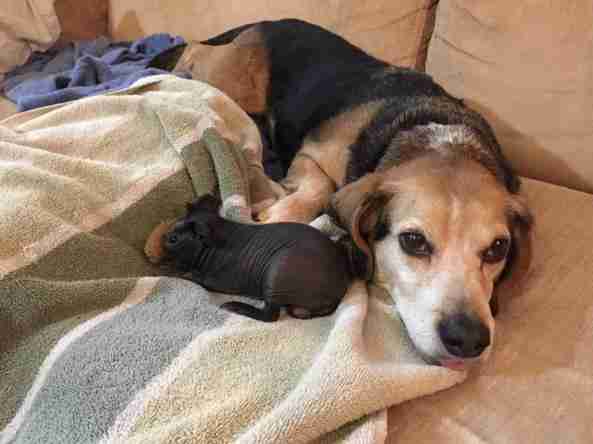 "Squeegee has always been a very curious and fearless boy so he was totally OK with meeting Oscar."
Sarah still supervises them, just in case anything were to get out of hand. But so far, they're besties.
"Go figure - our strange beagle who would not play with any dog decided to befriend a guinea pig! Their relationship is one of the sweetest things I have ever seen."
As one might expect from a guinea pig blessed with such facial hair, Squeegee is quite virile and athletic.
"He is what I like to call a parkour piggy," Sarah said. "He runs around and jumps up onto the second level in his cage without even using the ramp. He also decided to see if he could fly once by jumping off our couch. Luckily he landed on a soft pile of blankets."
He is also very, very fond of eating. Very.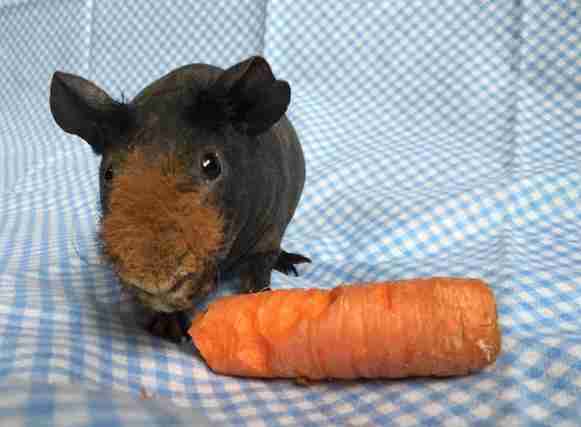 Sarah just rescued another naked guinea pig, and, if all goes well, he and Squeegee will be bunking together soon.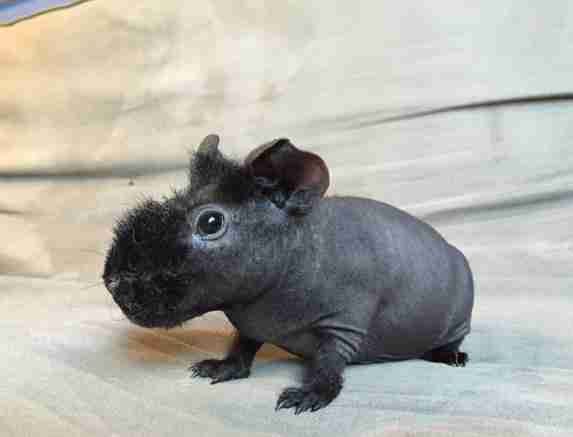 Don't be jealous, Oscar. You stole his heart first.
Sarah and David have a pet photography business called Living Through the Lens, and a good deal of their work is pro bono for rescue animals. Check out some pictures here and here. They also volunteer with the Humane Animal Rescue Team - you can learn more about their adoptable dogs here.
You can find more pictures of Squeegee via his mom's Instagram account.